Seventy-seven years ago, 338,000 British soldiers were rescued from the beaches of Dunkirk in France, a stunning great escape which helped Britain avoid defeat in World War II.
On July 21, 2017, this heroic evacuation will come alive on the big screen in Dunkirk, directed by Christopher Nolan, famous for movies like The Dark Knight trilogy, Insomnia, Prestige and Interstellar.
As film critics hail Nolan's 'masterpiece', a look at that incredible rescue in the summer of '40.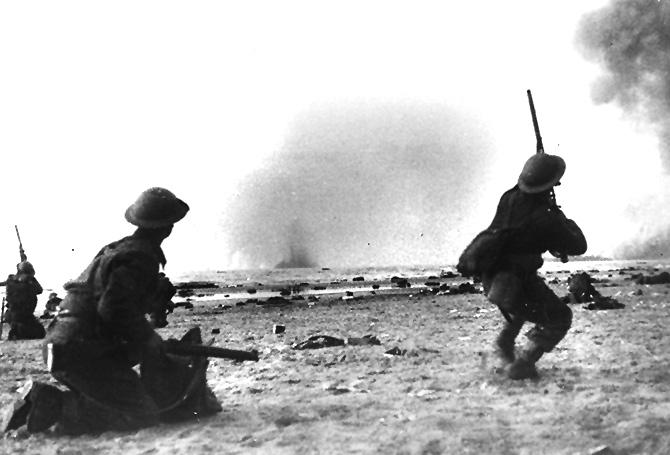 In early World War II, Adolf Hitler's war machine had roared through France, pinning about 400,000 British troops on the beaches at Dunkirk, France, by the English Channel.
The British Expeditionary Force, trapped by the sea near Dunkirk, were quickly encircled on all sides.
Reluctant to retreat, the BEF launched a desperate counterattack on May 21.
But Field Marshal Walther von Brauchitsch, the German army's commander-in-chief, was poised to take Dunkirk, the last port available for the withdrawal of British soldiers from Europe.
Photograph: Fox Photos/Getty Images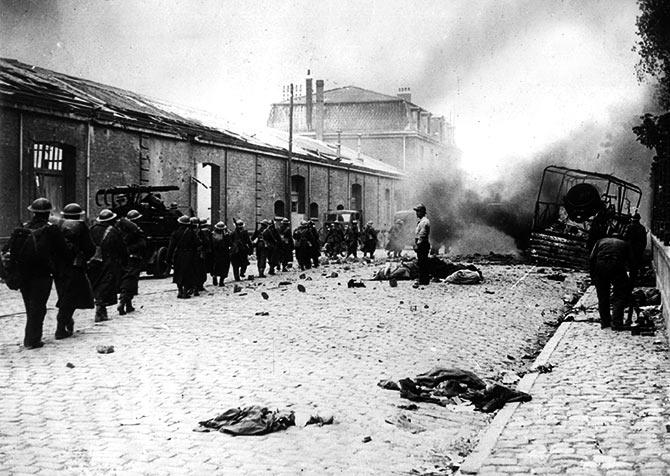 A street in Dunkirk under heavy bombardment during the German attempt to take the town before the evacuation.
A column of British soldiers march through the exploding shells.
Photograph: Keystone/Getty Images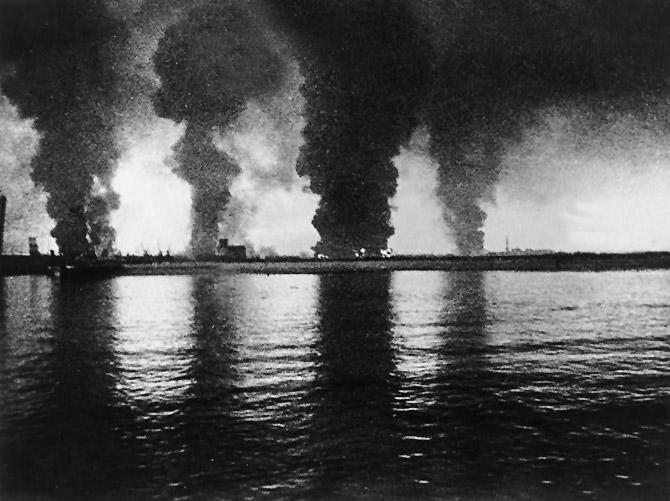 The Germans attacked the beach through the air leaving no hiding cover for the British troops.
Photograph: Central Press/Getty Images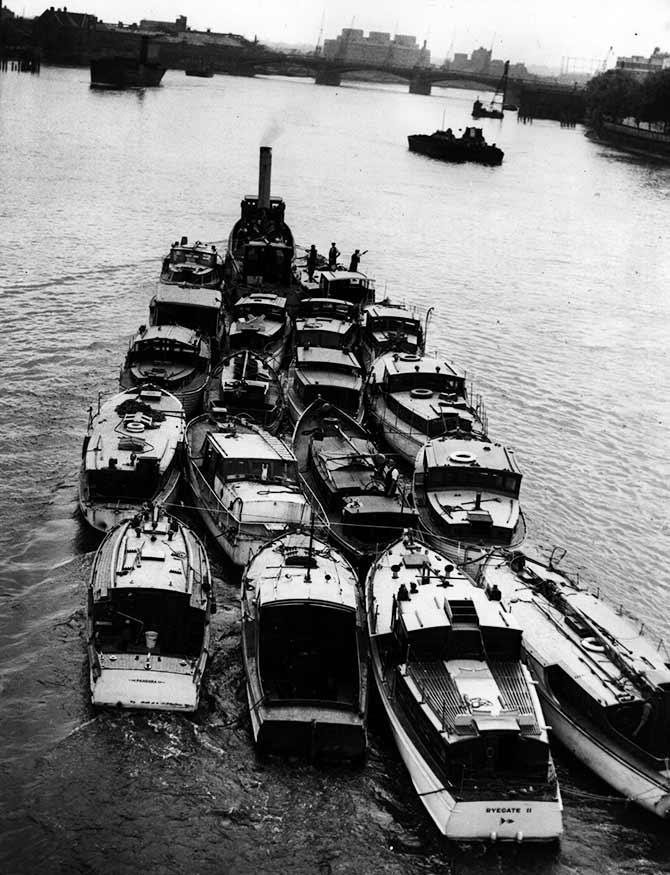 On May 26, the British began Operation Dynamo -- the evacuation of its soldiers from Dunkirk.
As there were not enough ships to transport the huge masses of men stranded on and near the beaches, the British Admiralty called on all British citizens in possession of sea-worthy vessels to lend their boats and ships to the effort.
Tamzine, a 14-foot open-topped fishing boat, was the smallest boat that took part in the rescue.
Photograph: Hulton Archive/Getty Images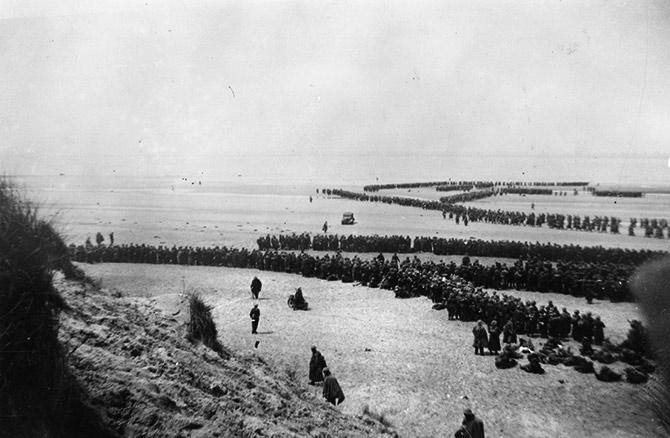 Thousands of soldiers lined up to be evacuated from Dunkirk.
Of the 250,000 British troops stranded at Dunkirk, 30,000 were lost in the heroic rescue.
Photograph: Fox Photos/Getty Images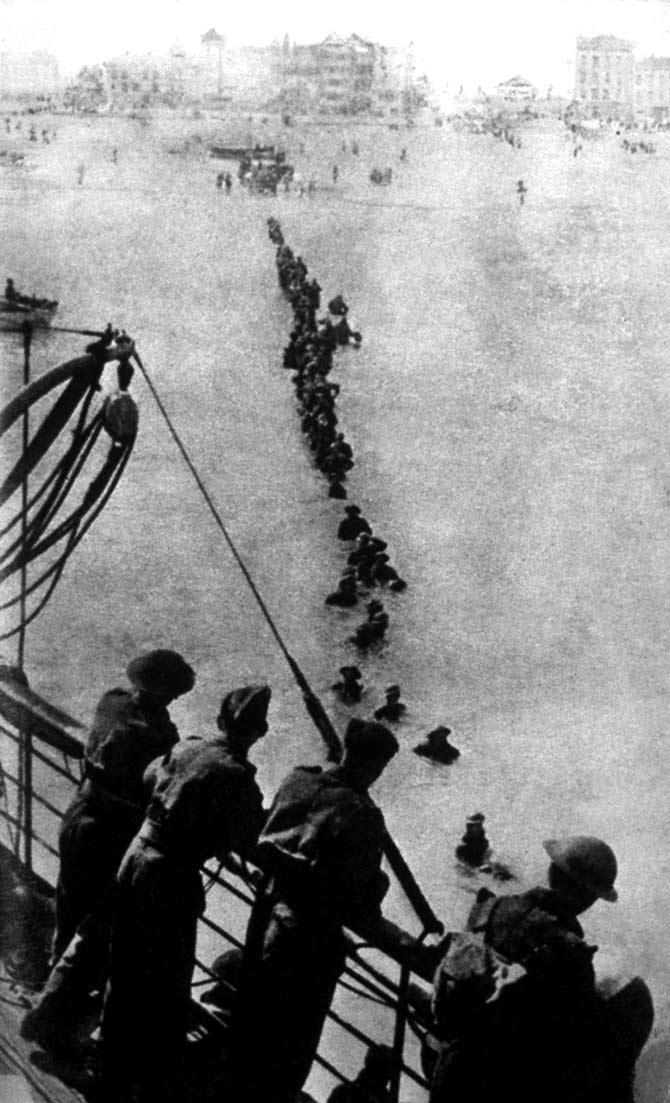 Once the ships arrived to take part in the rescue, soldiers had to struggle through the sea because the ships could not get close to the Dunkirk beach, leaving them vulnerable to enemy fire and drowning.
Photograph: Bert Hardy/Keystone/Getty Images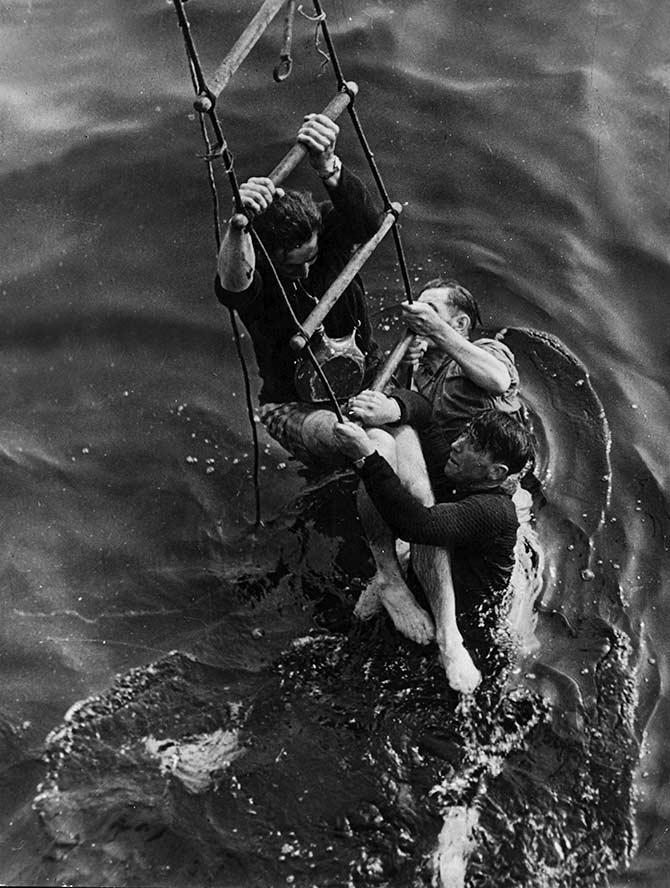 Soldiers had to wait in the water for hours because of the shortage of boats.
Remember, there were only 993 boats to rescue the troops.
Once the boats arrived, the soldiers clung to ladders and tried to make their way to safety.
Photograph: Picture Post/Hulton Archive/Getty Images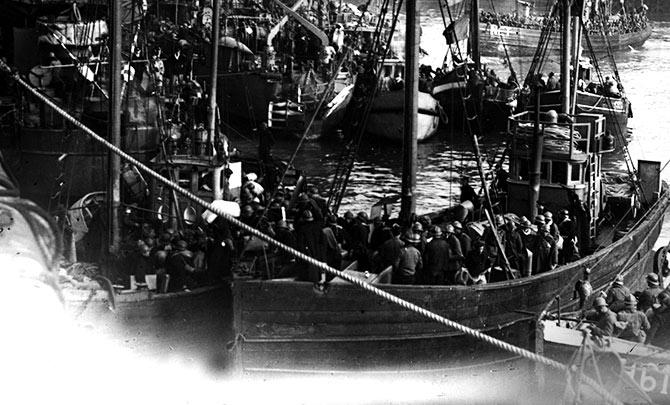 Some were amazed at the patience of the troops.
Signaller Alfred Baldwin recalled: 'You had the impression of people waiting for a bus.'
'There was no pushing or shoving.'
Photograph: Keystone/Getty Images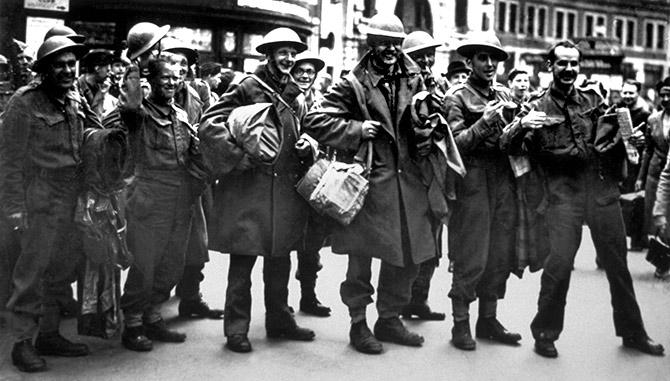 By June 4, 1940, the operation had ended with the rescue of more than 338,000 soldiers.
When word of Operation Dynamo's success reached him, Prime Minister Winston Churchill rose in the House of Commons and delivered one of his finest speeches (external link).
'Even though large tracts of Europe and many old and famous States have fallen or may fall into the grip of the Gestapo and all the odious apparatus of Nazi rule,' Churchill told the British Parliament, 'we shall not flag or fail.'
'We shall go on to the end, we shall fight in France, we shall fight on the seas and oceans, we shall fight with growing confidence and growing strength in the air, we shall defend our Island, whatever the cost may be, we shall fight on the beaches, we shall fight on the landing grounds, we shall fight in the fields and in the streets, we shall fight in the hills; we shall never surrender...'
Photograph: Keystone/Getty Images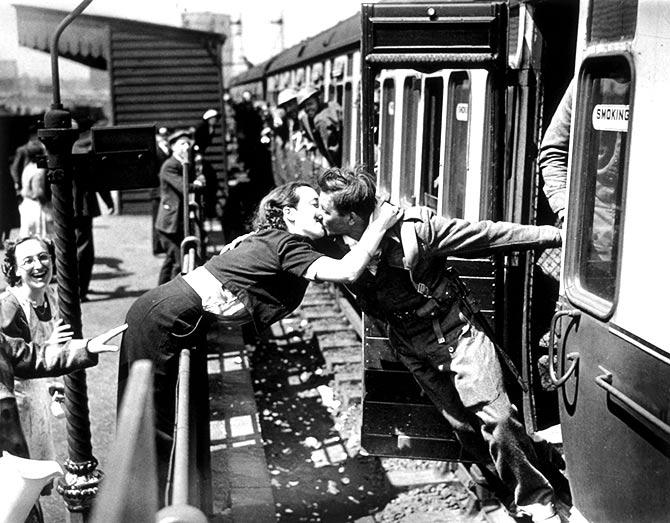 A soldier, returning from Dunkirk, is greeted by a relieved girlfriend.
Photograph: Topical Press/Getty Images