'This was our country, after all, our India, humara Hindustan -- why would we go anywhere else?'
Lest we forget.
Three powerful words.
They have been the inspiration for, and the power behind, 28-year-old Aanchal Malhotra's book, Remnants Of A Separation: A History Of The Partition Through Material Memory.
The year 1947 saw India become independent; it also saw the country cleaved into two and the birth of a new nation, Pakistan.
The ensuing Partition witnessed one of the greatest migrations in human history as well as a murderous genocide of unimaginable dimensions.
As ordinary people crossed newly drawn borders, their fates decided by people they had never met, there was only one thing they could call their own: Their memories.
It is these memories that Aanchal has painstakingly captured. The photographs below, and the heart-wrenching text, is courtesy her Instagram account.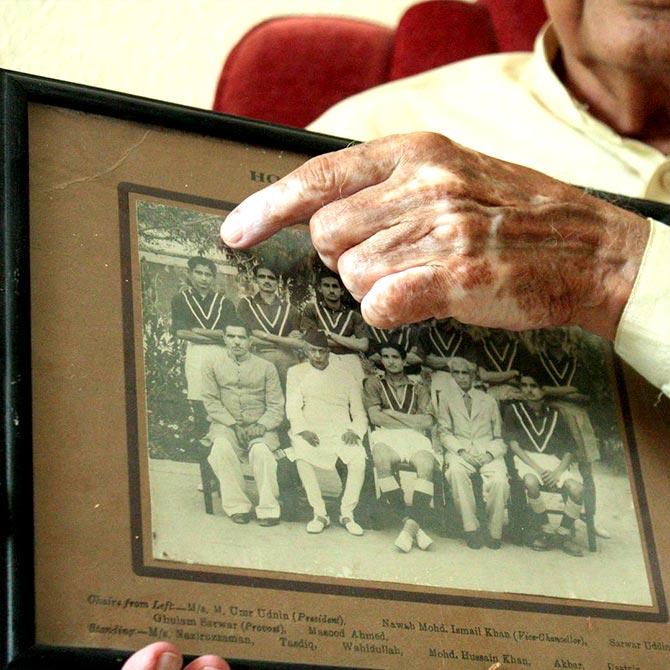 Lahore, Pakistan.
'Apni paydaaish, one's birth.Bachpan, childhood. Dost, friends. Badi yaad aati hai. These are impossible to forget,' he stated.
Then he picked up one the framed photographs from AMU lying on the sofa. 'Sometimes at night when I close my eyes, I can still feel that air around me. I am able to smell the earth of India, of Hardoi, of Aligarh. I studied geology after all, the study of land, its history, its component structure and making.'
'How could I ever divorce myself from it? Tell me...' He smiled softly.
Pointing himself out from the team of hockey players immortalised in the monochrome print, the faces he had shared his years with, he continued, 'The hockey field. The campus. The classrooms. The library. The books. The lectures. Sab yaad hai. I remember it all.'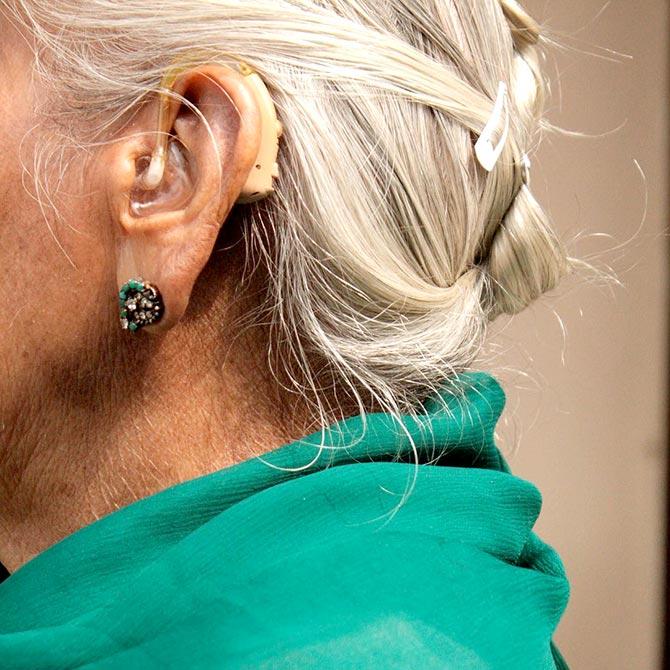 Noida, India.
In a small, feeble voice that hardly sounded like her own, the poet told us about the train she boarded to travel to India, 'An unthinkable horror. When we got on to the train, it was silent and still. Silent,bilkul chupp. Not a soul lurked in the corner, not a sound was heard...and that was simply because everyone was already dead.'
'Those who had boarded the train at the previous stations had been murdered and their bodies lay cut up and mutilated before us. What we faced was a deafening silence,' she sighed.
'What happened next,' I heard myself ask.
She shook her head from left to right, 'Phir kya, we had to push the corpses aside and make room to sit. We sat next to them, we sat on top of them, saath saath, unke oopar hi baithe.'
'Pools of blood seeped slowly into the thick cloth of our chadars, staining them.'
'It was so sickening; first, we were slinking away like thieves or robbers in the middle of night, dressed in black clothes for fear of being seen.'
'There was no dignity in such flight. And then, to sit among the dead, it was sick.'
'The stench of blood, the body parts, the hair, the idle suitcase...' her voice trailed off and retreated into silence.
I asked her if she ever thought about Partition now, about the train, about those bodies.
And in monotone, she responded, 'Before today, I have never thought or spoken about that train. Never.'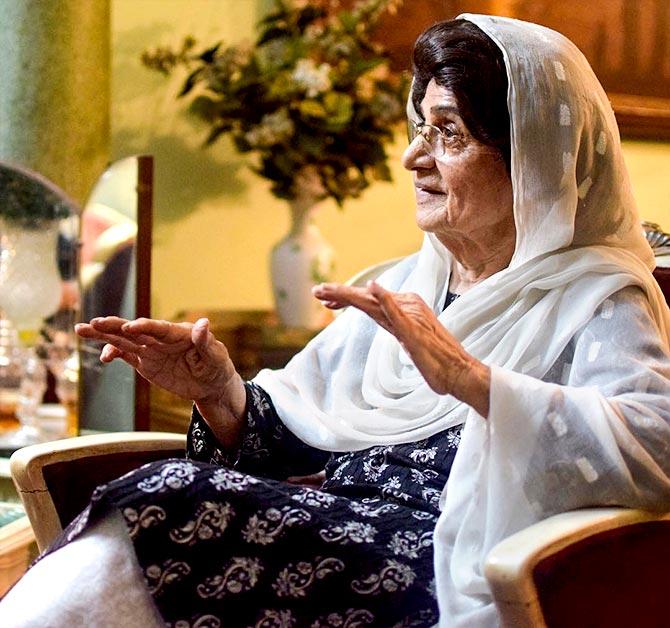 New Delhi, India.
'So how was it that you found out that the country had been Partitioned?' I asked.
She smiled, 'You see, we were in the hills of Mashobra, which remained peaceful in August 1947; there were no riots there. So we actually found out that Partition had happened in the most mundane of ways.'
'Every week, vendors would come up from Shimla to Mashobra to sell their fresh fruits and vegetables.'
'When they stopped at the estate that week, they informed us that the country had been divided!'
'Batwara ho gaya, bibi,' they told us casually.
'Imagine that, we didn't even have a radio!'
Her smile lingered and I look at her, surprised.
She nodded, 'I know, it sounds strange to think of it this way now -- such important news being delivered by the fruit and vegetable-walla. But that is how it was during those days.'
'In fact, when Gandhiji was assassinated in 1948, we did not come to know of it until our postman told us: "Aaj ki khabar hai, it's today's news, Gandhiji has been assassinated!" The postmen and vendors very often spread news like this in remote areas, since they went door to door!'
Photograph: Kind courtesy theotherrumii/Instagram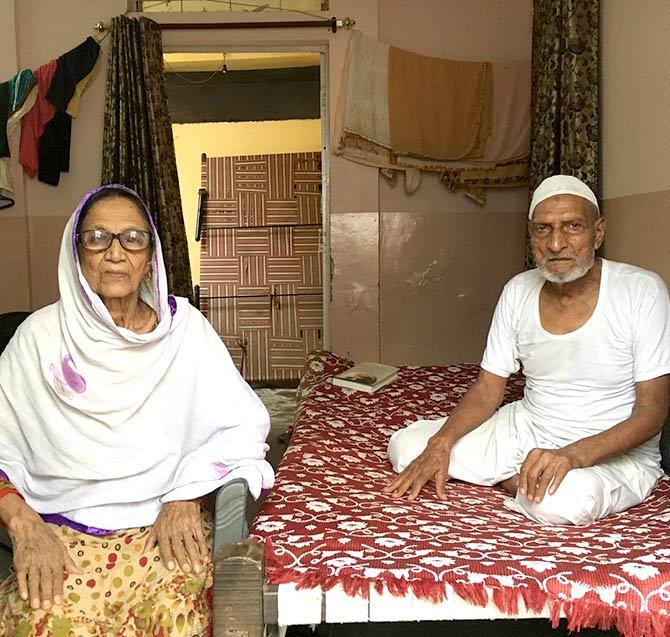 Hauz Rani
'Mountbatten sahib told my father that when Pakistan would be officially created, all the Musalmaans would leave India.'
'And because he was a part of the official Viceroy security, it was their responsibility to send him to work for the new Islamic government that was to come into power.'
'But my father... my father just looked at him and said, "No, sir. I will stay in India. When all the Musalmaans leave, only then shall I go," his voice never wavered on this subject.'
'Actually, he was adamant about staying in India as long as he could; he had no plans to leave. And not all the Musalmaans left during Partition and so my father too decided that our family would also not leave.'
'This was our country, after all, our India, humara Hindustan -- why would we go anywhere else?'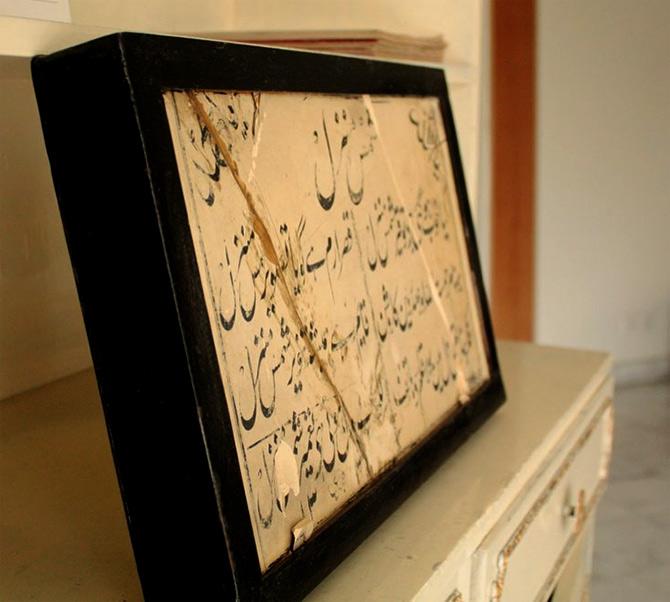 D H A Lahore
'On touching this stone again after nearly six decades, whatever the Divide had managed to destroy within me came back to life. It didn't matter any more how far Jullundur was, or how many borders I would have to cross to get there; it didn't matter because Jullundur was already here with me, in this house, contained in this rectangular stone plaque.'
'Woh ghar, woh bachpan, woh aangan, woh garmiyan, woh sardiyan, bauji, ammi-jaan, the celebrations and the crowds of refugees -- the plaque had absorbed the memories of everything.'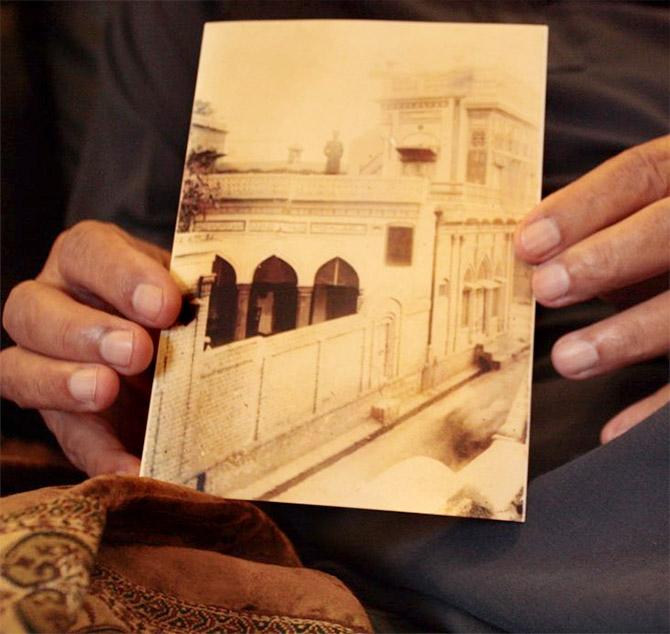 >D H A Lahore
'Sometime in the 1970s, I went back to see my old house in Jullundur. It had been divided into four, the grand mansion that I used to run the lengths of as a child had been partitioned, just like the land.'
'The section where my bedroom was, now housed a Thakurain and her family.'
'The old woman was very unwell but asked me to come inside and see her. "Andar bulao, maine milna hai," she said.'
'By the time I went into her room to see her, everyone from the mohalla ad gathered around to see what was happening and who had come from across the border.'
'As I sat down next to her bed, she held my hand and the first thing she asked me in Punjabi was, "Puttar, mainu dass, tussi khair naal pahunch gaye si?"'
'She was enquiring whether we had reached Pakistan safely. She said she had heard stories of people from Pakistan coming back to the mohalla to see their old homes and retrieve belongings. But no one had come back to that palatial mansion.'
'All these years, she had been waiting for someone to come, and then, still holding my hand, she asked me what had taken me so long.'
'"Beta, aan mien itni der laga di..." Imagine that, she had been concerned for our safety.'
'These were the values of those days. This was the kind of love and compassion people had for one another, regardless of religion.'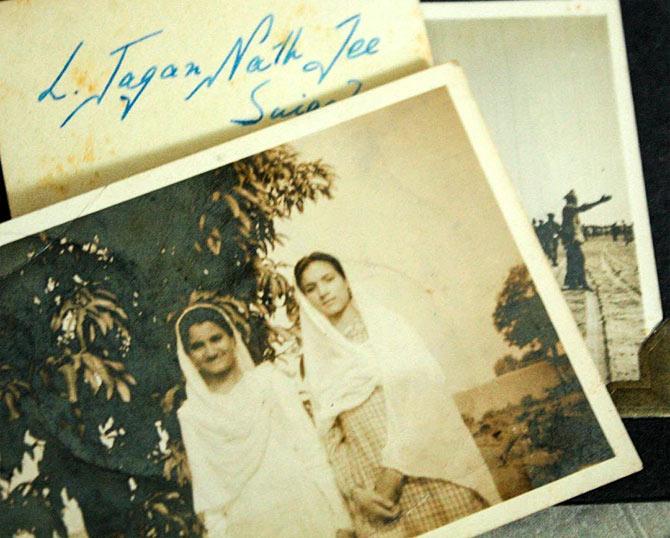 Karol Bagh, India
'We were four sisters and one brother, all still so young. What did we know of the world outside our home?'
'And it happened so suddenly anyway, Maghiana transformed into a city afraid of what the next day held.'
'At the tail end of the summer of 1947, we weren't allowed to go anywhere, schools were closed, everyone huddled around the radio in the evenings and there was talk of migration to another city, far away.'
'Our parents told us we were going to India, and we didn't understand what they meant by it.'
'Samajh hi nahi aya... weren't we already in India?'
'But the truth was that the India we left from was very different from the India we arrived in.'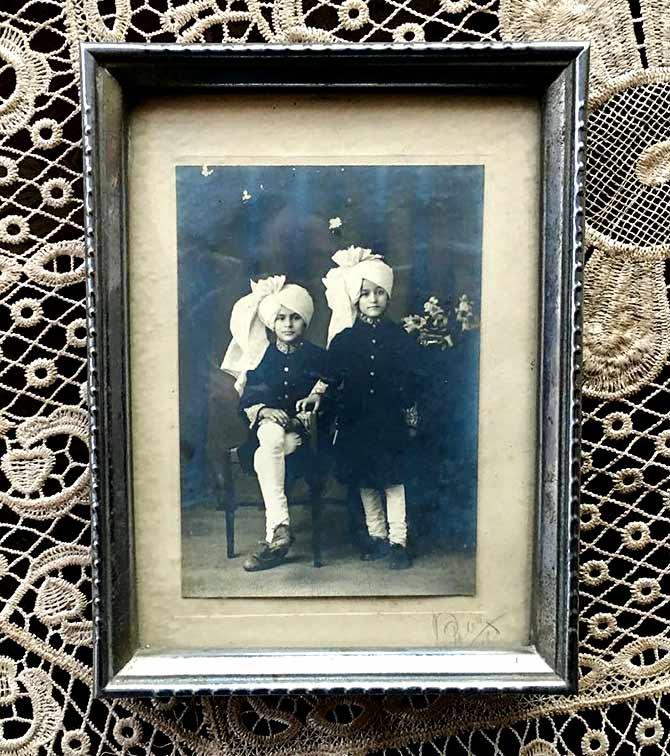 >Delhi, India
'We left Pindi on April 6, 1947 -- exactly one month after the bloody riots in March -- the rape of Rawalpindi, it was called.'
'You see, this photo of my brother and me was taken around that time, I suppose.'
'I was old enough to remember what I saw, but perhaps not old enough to make sense of what was happening.'
'From Pindi, we went to Kasauli, where our uncle already lived.'
'Almost four decades later, in 1985, I accompanied my father to Pakistan to visit our old house.'
'On Murree Road, it still stood erect, even the palm trees were still there.'
'And then, the most surreal thing happened -- an old man approached us, he had been watching us watch the house.'
'Pointing to my father and my identical turbans, his eyebrows knit together and he asked us who we were.'
'The descendants of Baba Gurbaksh Singh Bedi, we told him in a hesitant tone. Before we knew it, he had fallen at our feet, and my father and I looked at each other, confused.
'Assi baba de kutteyan nu roti khilande si,' the old man laughed, tears in his eyes, 'Batware se pehle, before the Partition, I used to feed your grandfather's dogs!'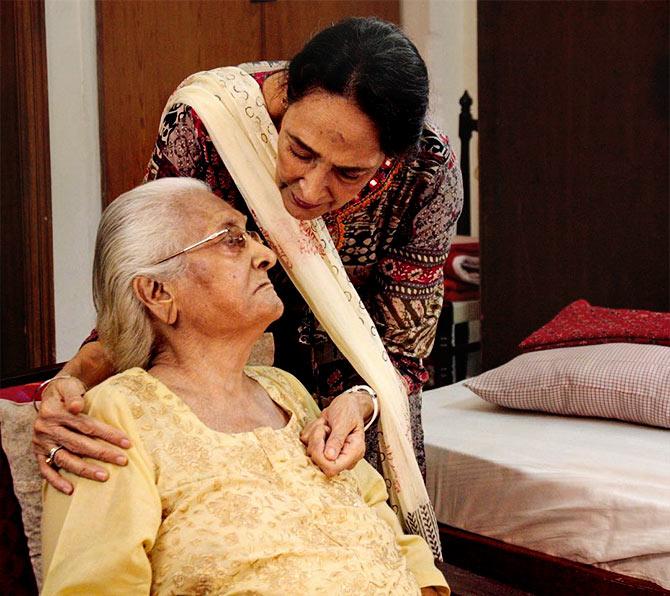 Noida, India
'In Langrial during the days of the riots, my grandfather tried to assure his people that the land in the village belonged to them all, and there was nothing and no one to fear.'
'He might have been the village chaudhary and, yes, he was Sikh, but there was no village without its people, no matter what religion they believed in.'
'He brought out the files containing papers of his land holdings and urged others to do the same.'
'Then, in a large bonfire, they torched every last proof of what land belonged to whom and, by extension, to what religion.'
'Saare kaagaz jala diye uss din, they burnt all the papers that day, aur uske saath saare faasle mita diye, and erased all the differences between them.'
'The Muslims of the village would usually wear black turbans, and soon every man, regardless of religion, began wearing a black turban.'
'These were discreet yet encouraging gestures of the village folk because, if they were united, no external force could eradicate the love.'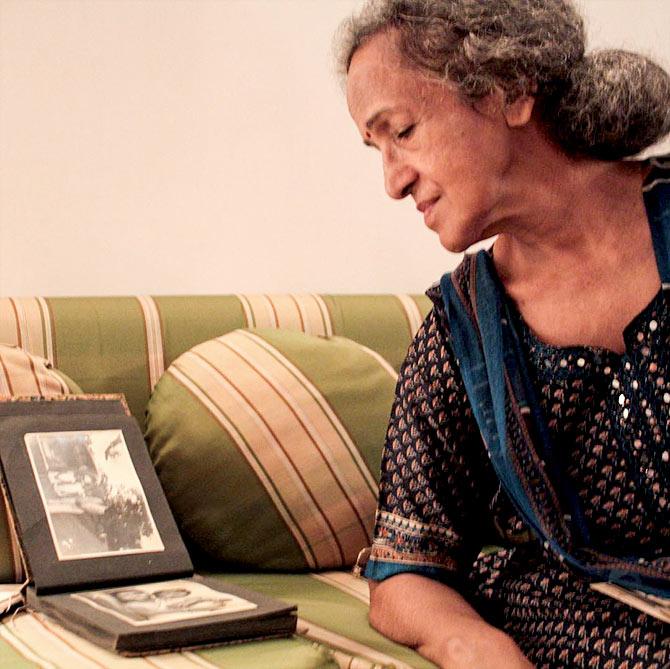 Bangalore, India
'It's not possible to remember everything,' she said.
'Gradually you forget even those things you never thought you could.'
'Things that were once so inextricably a part of you -- a house, a landscape, a possession, a whole life in another city that now lies across a border...'
'She looked at the album of black and white photos of her parents taken on the banks of the river Padma and sighed, 'Time just swallows the past, simply folds over it'.
To read more Partition memories, please click here and here.