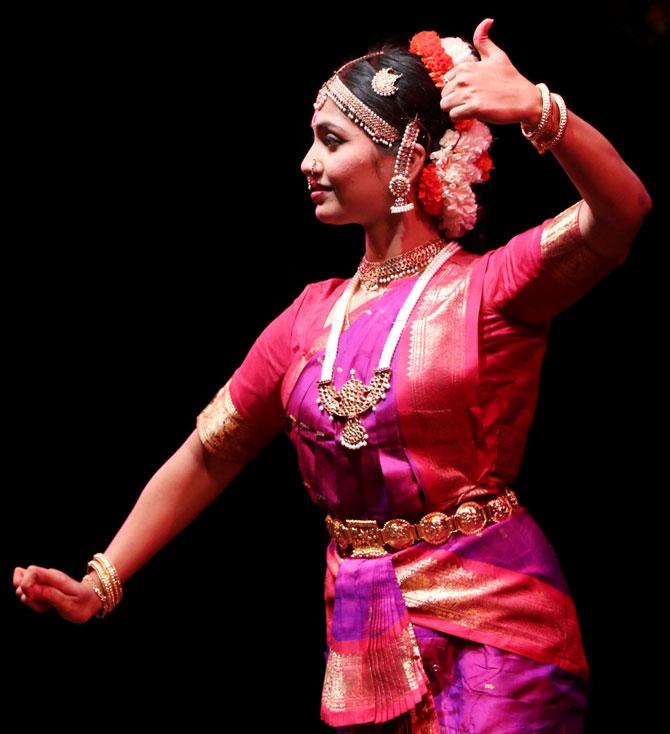 It was a tribute with a difference.
A hundred dancers from the Sri Raja Rajeswari Bharatha Natya Kala Mandir, led by Priti Warrier, Gowri Rao Mehta and Dr Padmaja Suresh, performed the Isai Vani Natyanjali.
The performances, in the classical Thanjavur-style Bharata Natyam dance style, was a tribute to the legendary vocalist M S Subbulakshmi and set to her vocals.
The celebration, choreographed by Guru K Kalyanasundaram, was a befitting homage to the much-loved Subbulakshmi.
Rediff.com's Hitesh Harisinghani brings you glimpses from the event: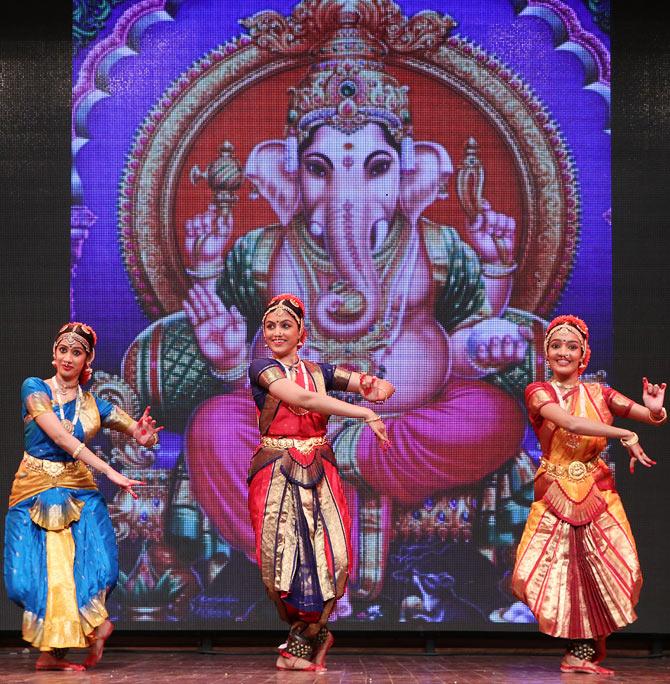 The tribute begins with the Mahaganesha Panchratnam, performed by Pavitra Vishwanath, Gayatri S and Radhika.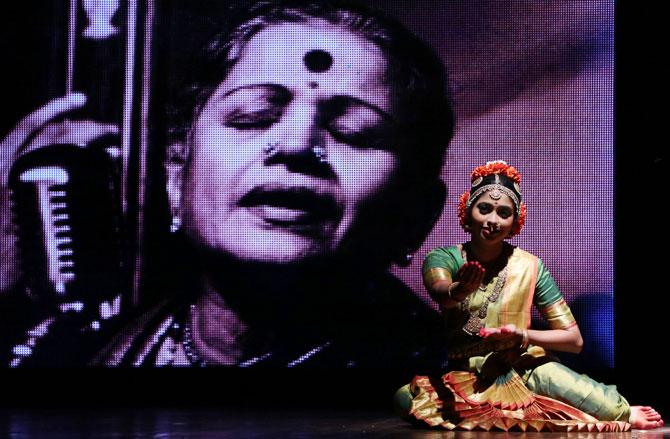 The Meera bhajan, performed by Sivakami Shivakumar.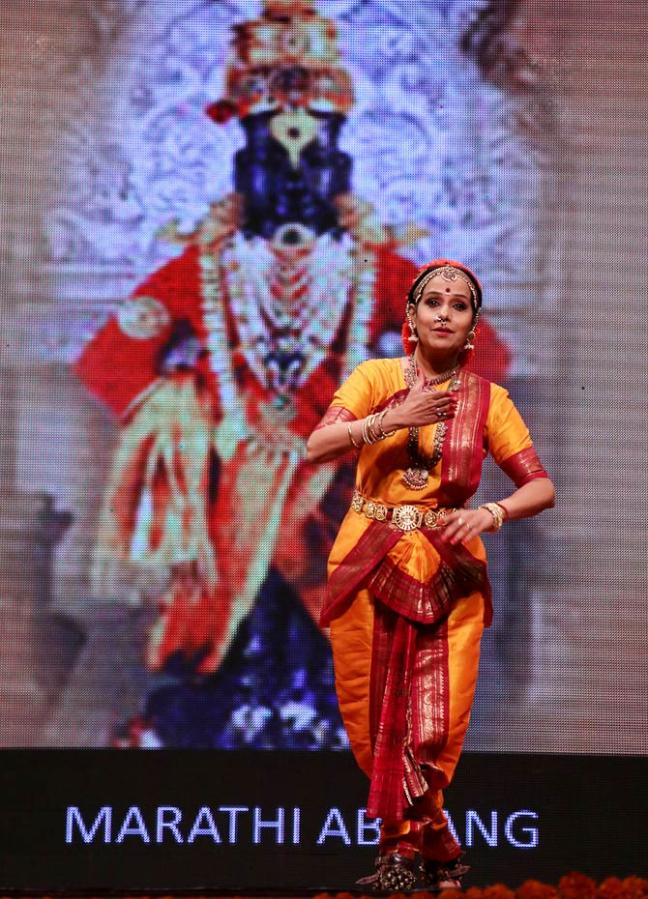 Above and below: Gowri Rao Mehta dances to the abhang.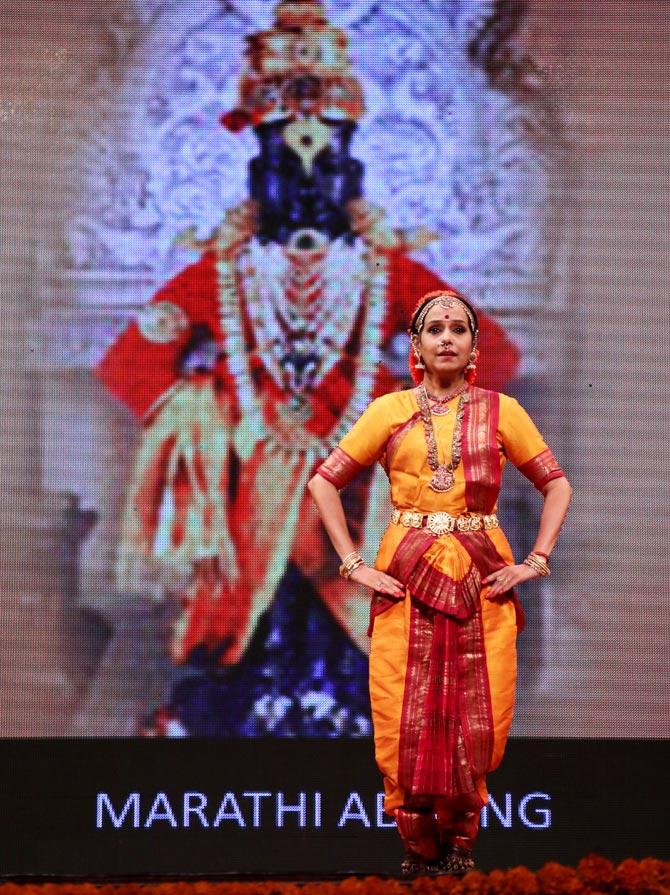 Abhangs are devotional poetry sung in praise of Lord Vitthala (also known as Vithoba, Panduranga, Pandarinath). Vitthala is considered an avatar of Lord Vishnu and is always depicted as standing with his arms akimbo.
Above and below: Krishna Pranita performs on Thyagaraja Pancharatnam Kriti.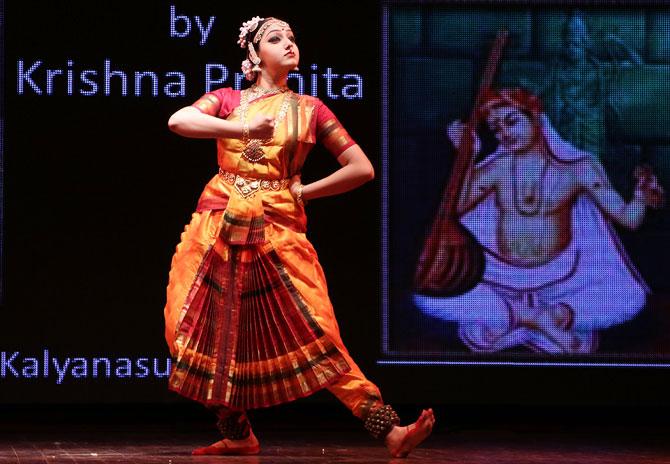 The poet-saint Thygaraja's Pancharatna kritis are considered some of the finest compositions in Carnatic music. They are written in praise of Lord Ram.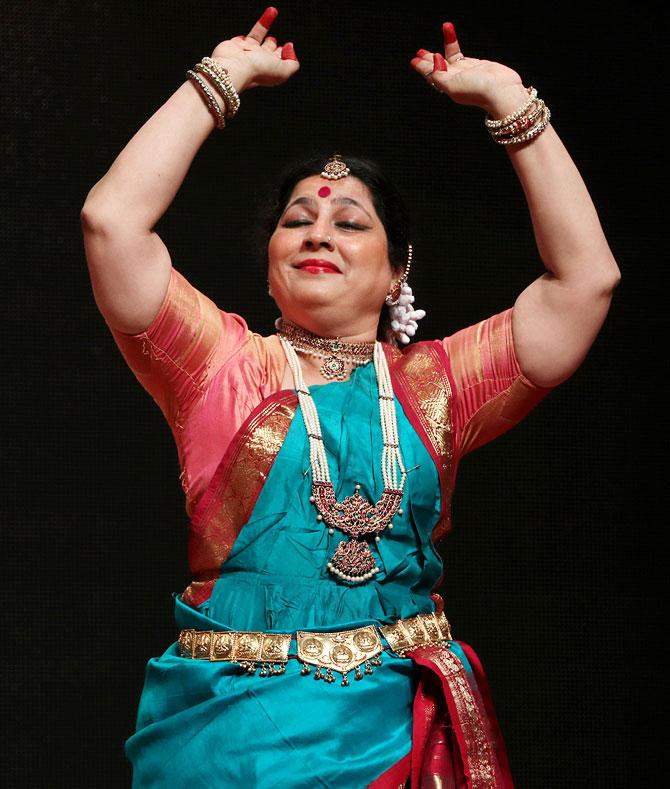 Amee Trivedi Vora performs on a bhajan by poet-saint Narsing Mehta. One of his most famous bhajans is Vaishav Jan, one of Mahatma Gandhi's favourite bhajans.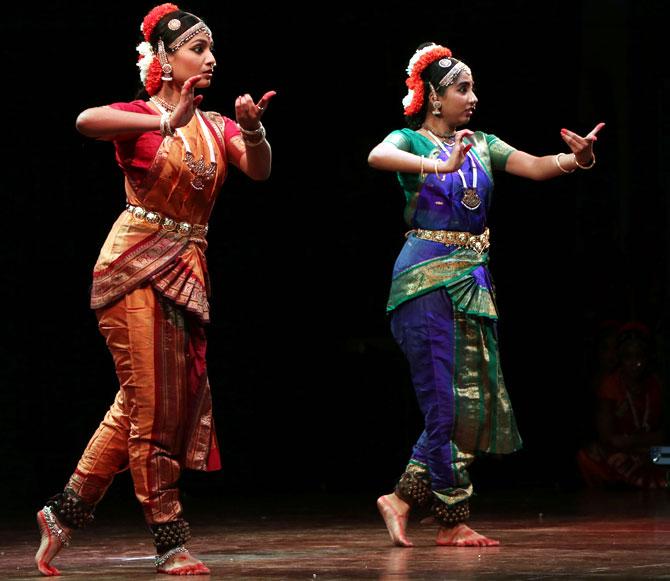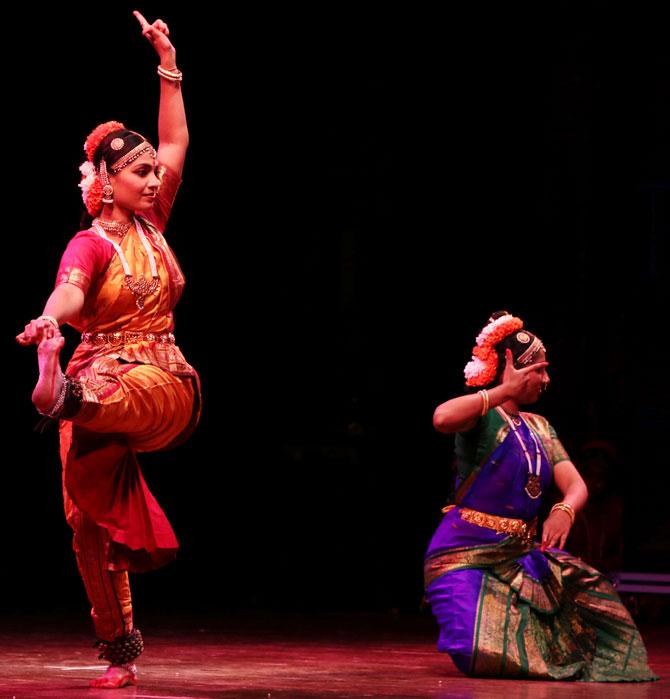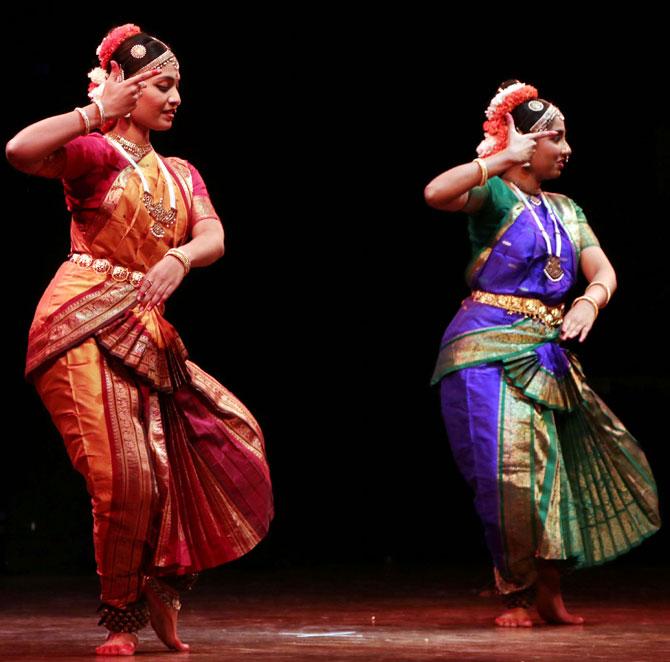 Sruthi and Kanakavalli perform to the Ananda Nadamaduvar Thillai.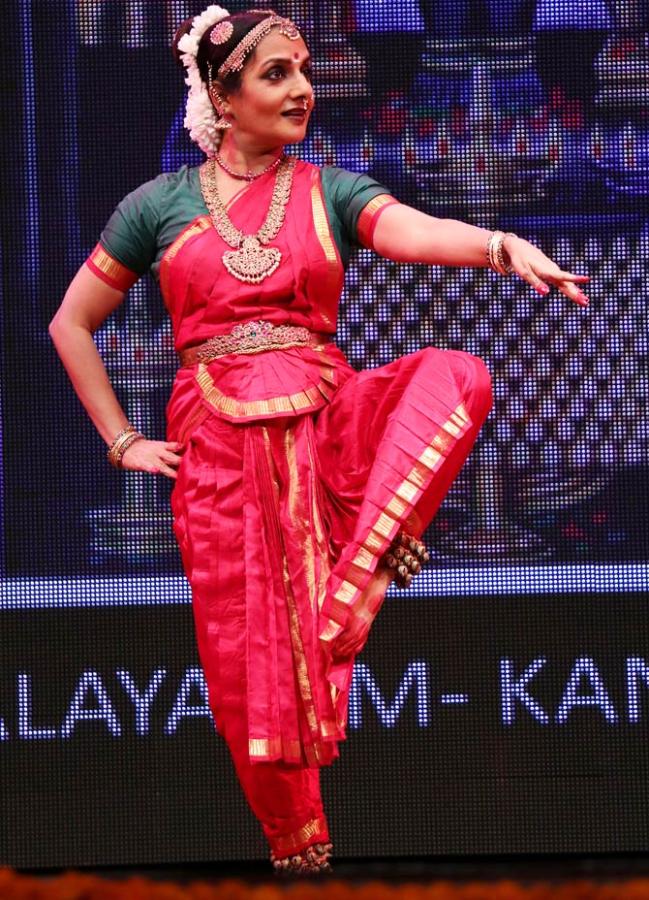 Priti Warrier performs to the Malayalam devotional song, Kandu, Kandu.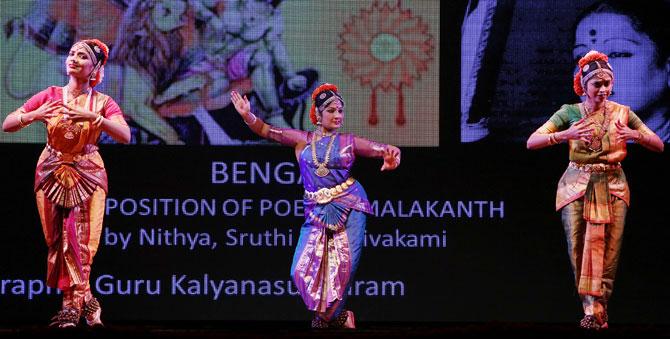 Sruthi, Nithya and Sivakami perform to Bengali poet Kamalakanta Bhattacharya's poem.
Above and below: Dr Padma Suresh performs to the Jagadhodharana in Kannada.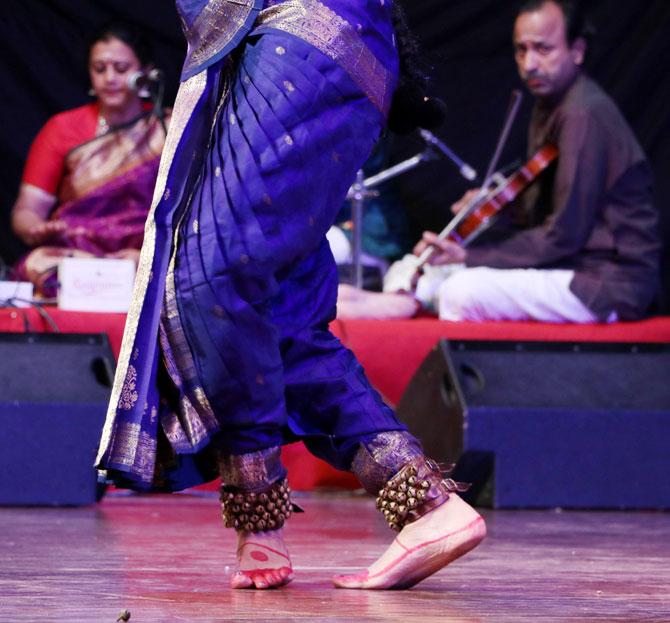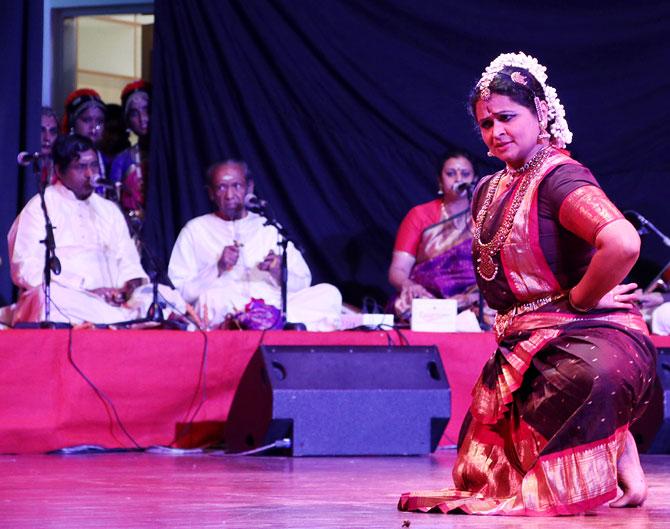 Subhashini Visveswaran also performs to the Kannada bhajan, Jagadhodharana.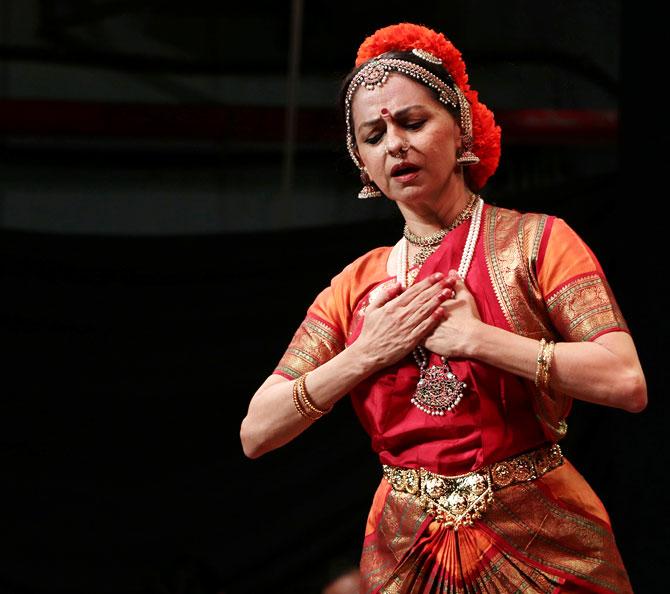 Sangeeta Raghavan performs to the Gurbani.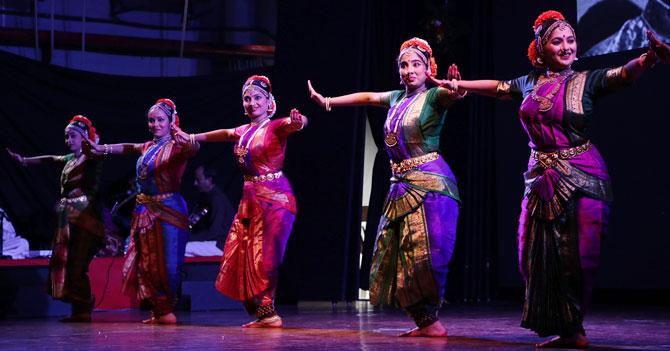 Sivakami, Laxmi, Sruthi, Kanakavalli and Meghana mesmerise with their abhinayas, set to Mysore Vasudevachar's composition. Vasudevachar belonged to the direct line of Thygaraja's disciples.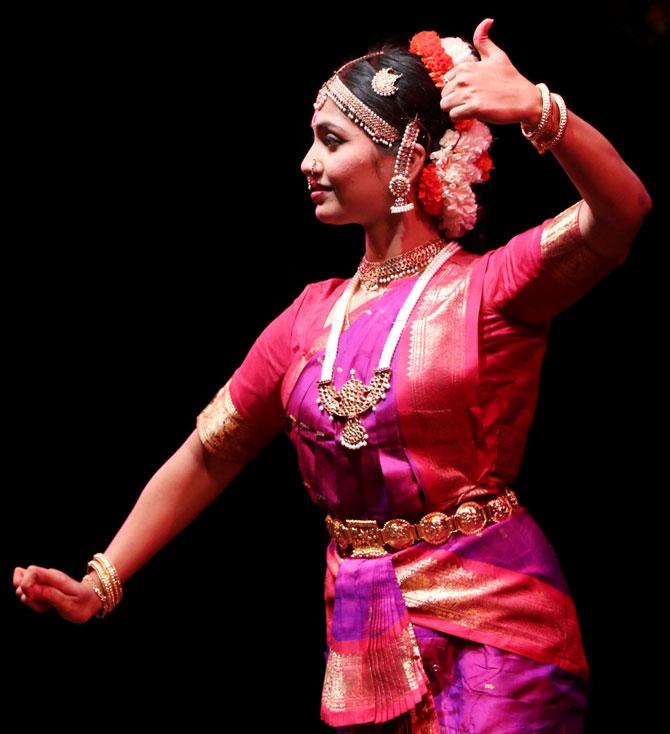 Above and below: Sruthi Natanakumar performs to the Sri Ranga Gadhyam, a Sanskrit prayer written by Swami Ramanuja.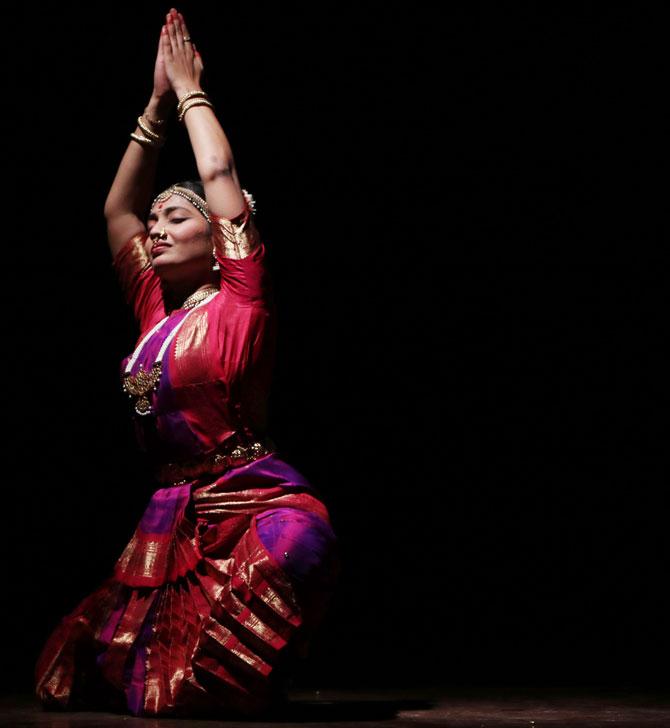 Meghana and Tanya Bhavdekar perform the Maithrim Bhajatha, a bhajan composed by the Paramacharaya of Kanchi, Chandrashekarendra Saraswati.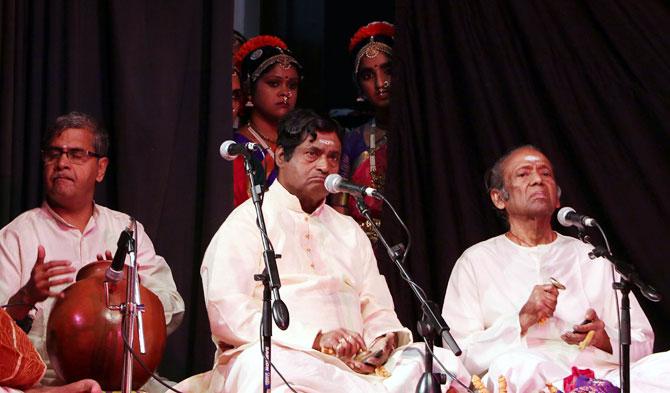 The musicians...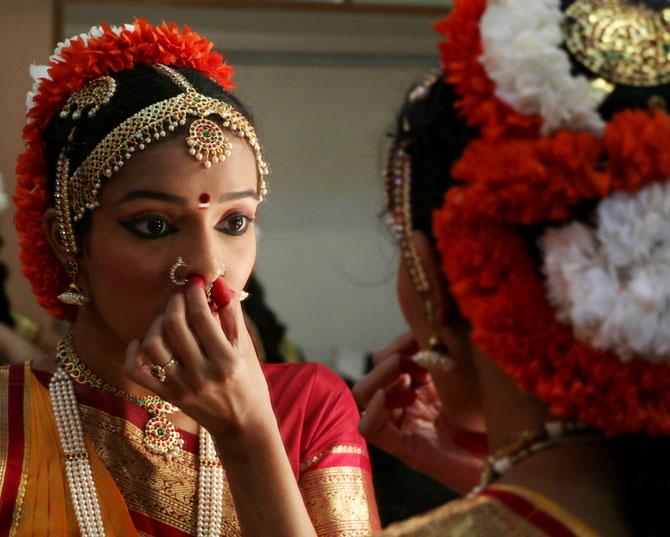 Backstage, a while earlier... the dancers get ready before a performance.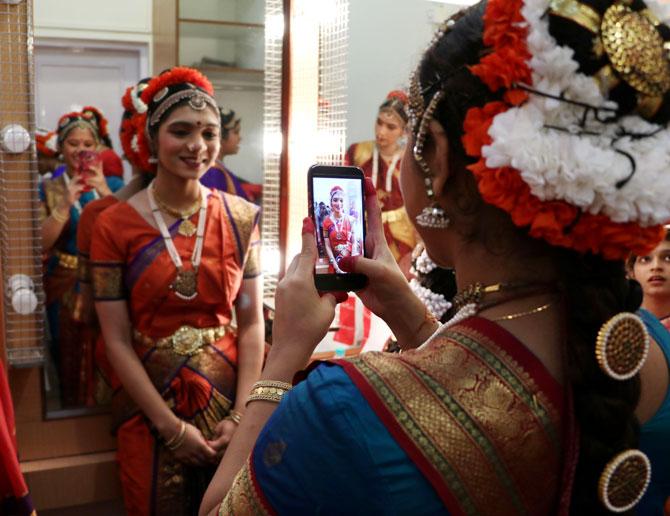 Selfie-time :)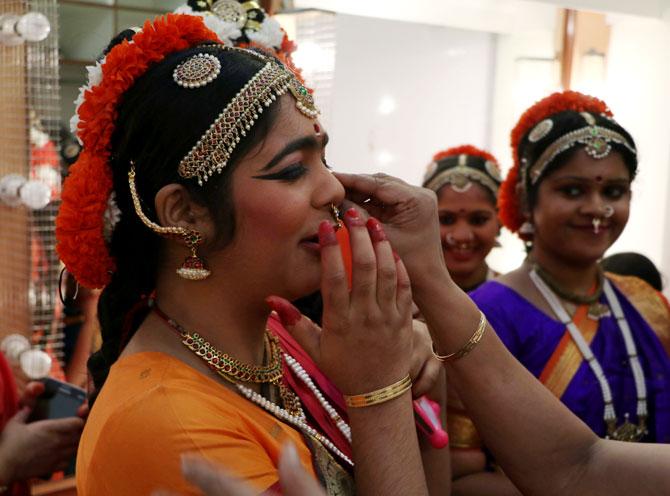 There's even time for a quick, animated chat on the phone.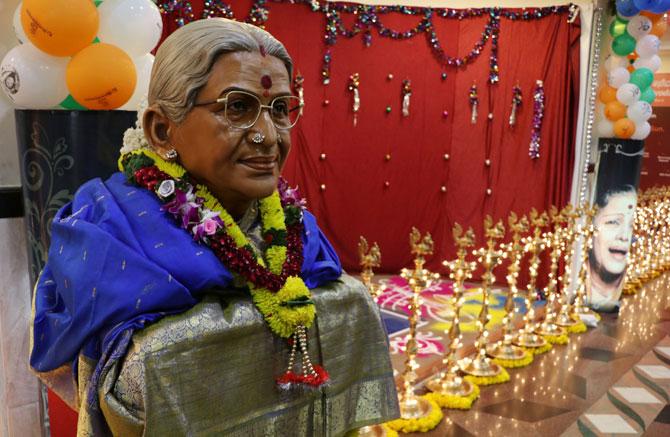 A beautiful bust of M S Subbulakshmi welcomes the audience.