'This virus may have more immune evasion capability and therefore, it may make you more sick.'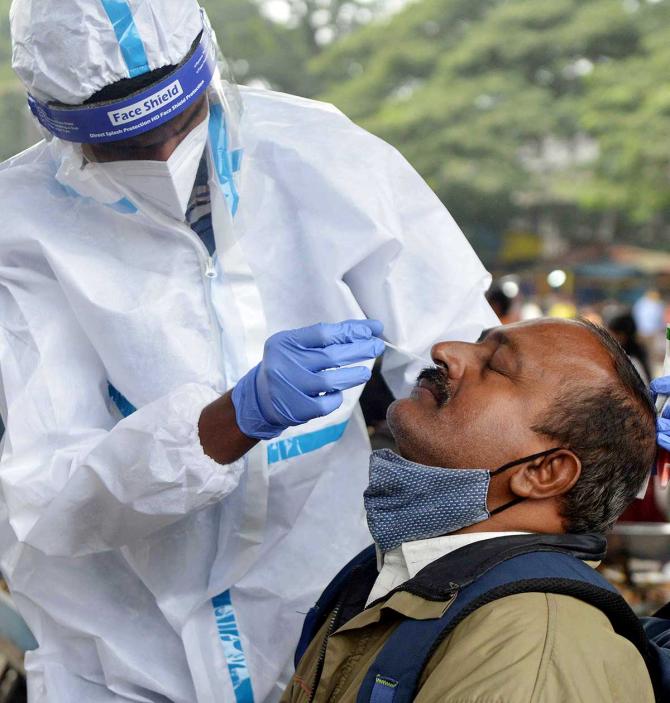 Why is Omicron causing such a panic?
Have there not been all sorts of lethal variants that crept onto our horizons?
Like Lambda that surfaced in Peru and Mu from Colombia, mid-2021, that scientists and medical experts have warned us about?
But then finally nothing significant happened worldwide.
Why is this B.1.1.529 variant of the COVID-19 virus -- which can cause reinfection and was named Omicron by the World Health Organization -- so different?
Since the news broke on November 26, countless confusing opinions have begun to swirl about.
Dr Angelique Coetzee, the chair of the South African Medical Association who very astutely reported this variation, mid-November, to her country's National Institute for Communicable Disease, has since told Reuters, that the variant causes extreme fatigue and was 'very mild' and has affected people below 40, many not vaccinated.
Dr Anthony Fauci, who supervises America's battle against coronavirus, told the US television network NBC November 28, that the worrying factor was its extreme 'transmissibility' and hence its ability to spread like wildfire. Even if one is triple vaxxed, he wanred a short exposure to Omicron can land you with an infection.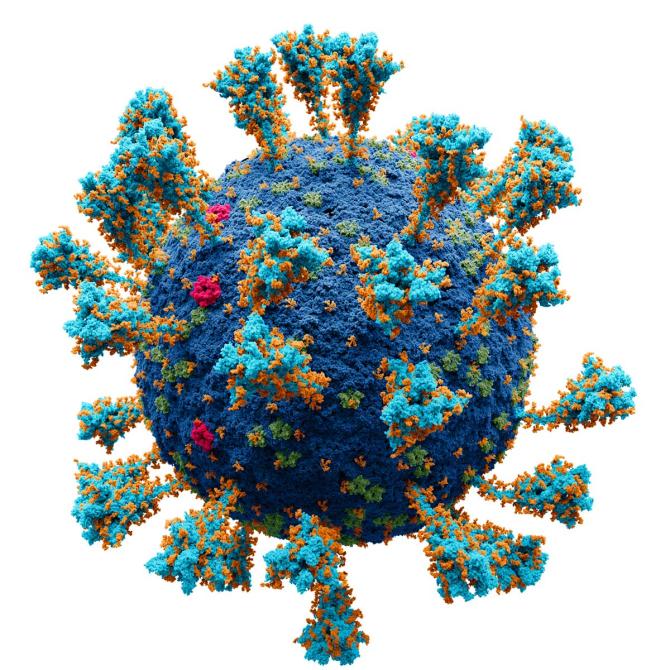 Dr Ravindra K Gupta, the professor of clinical microbiology at the University of Cambridge, who was named one of the 100 most influential people in the world by Time magazine in 2020 for 'functionally' curing a previously HIV-afflicted patient, has been part of Britain's impressively massive effort to sequence COVID-19 mutations and study them in detail.
He explains to Vaihayasi Pande Daniel/Rediff.com why this mutant is different from the other VOCs and VOIs (variants of concern and variants of interest) that arose since Delta: "The main thing is that those (other) viruses didn't have as many mutations in important places."
The key part of the Severe Acute Respiratory Syndrome Coronavirus 2 (SARS-CoV-2) virus, that causes COVID-19, is its surface spike protein, which facilitates infection. The spike protein is an important antibody target.
Mutations of the spike protein succeed in impairing the neutralising potency of an antibody.
Continues Dr Gupta: "So, throughout the last year, we've learned about mutations and their importance, depending on where they are, and their significance.
"And this virus (Omicron) has many significant mutations that we know are now associated with either a higher infectivity or poorer immune responses and therefore that is in contrast to some of those other viruses (VOIs discovered). Just the sheer number is very, very worrying.
"These are both in the areas (of the virus cell) that are recognised by antibodies and also in areas that are associated with infectivity and infectiousness of the virus, for example, the cleavage sites have two mutations, not just one. And this is an area that we think is important for infectivity. And we think that this is partly why Delta was so successful. So, we've learned from these other viruses, which mutations (of the virus' cell structure) are important."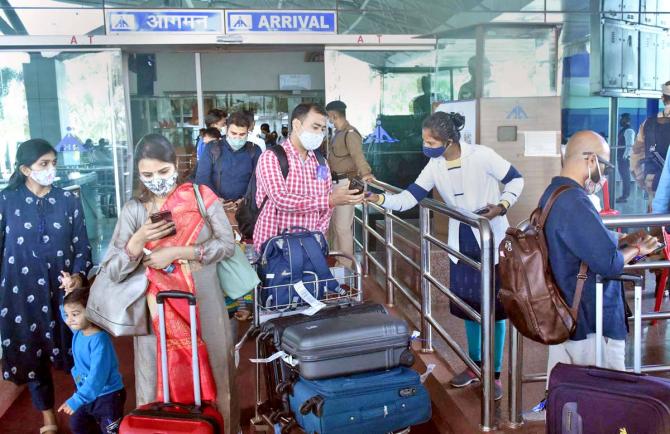 Given Omicron's extreme transmissibility what can be the outcome for all of us, even if we are double vaccinated or triple vaxxed?
Answers Dr Gupta: "We have already from Delta that vaccination doesn't stop you getting infected and from transmitting to others, whilst it protects you from severe disease.
"Now that's probably true for this virus as well, until proven otherwise. That's the concern about it -- this virus may have more immune evasion capability and therefore, it may make you more sick. We'll have to see."
When asked, Dr Gupta firmly believes the panic surrounding the discovery of Omicron is justified, because of the modifications in the actual structure or anatomy of this virus that this variant is displaying. Basically, chance (or not so chance) mutations permit new forms of this virus to bind more efficiently with human cells.
Will our lives can change once again?
He says cautiously: "Well, I don't know. We'll have to see what happens. We are in a different place now with vaccines, etc."
It is nearly December 2021 and two long years since the virus, that causes COVID-19, was identified in Wuhan, China. And the virus has not yet been brought to heel.
Dr Gupta, who works on studies on the adaptations COVID-19 vaccines will require, believes the solutions on the road ahead are: "Altered vaccines in the future. Significant boosting strategies, antivirals, things like that."
Feature Presentation: Ashish Narsale/Rediff.com