Major Sheena Nayyar describes what it means for an Indian soldier to be part of the Republic Day parade.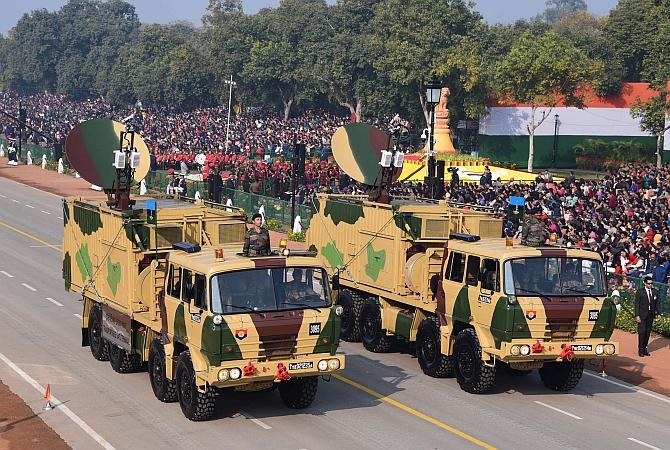 Walking on Rajpath and being part of the Republic Day parade was exhilarating.
I don't have words to describe my feelings.
It's a dream of every citizen of India and every army officer. I was fortunate to be a part of it.
Saluting the President was a great honour.
There was loud cheering from the crowd as my vehicle started on Rajpath. (Major Sheena was in command of the Transportable Satellite Vehicle in the parade on Rajpath.)
There was mechanised infantry ahead of me, the tanks etc, but when my vehicle crossed I could see the clamour from the crowd.
People were cheering me.
We don't look for faces in the crowd. We have to salute the President and be at attention. I was just looking straight.
Vehicles are deinducted in different units and locations. At the completion of the 90-minute parade, the officer in charge congratulated me.
My family was very emotional. I made them very proud. I was flooded by messages from school friends, teachers.
People from my city were taking pride in me as if I was representing them.
My sister, who was in the audience, told me a funny story. People are not supposed to stand up because that blocks the view of those seated behind. But my husband could not resist it and just got up when I passed.
When people from behind asked him to sit, he turned and told them, "Please understand she is my wife."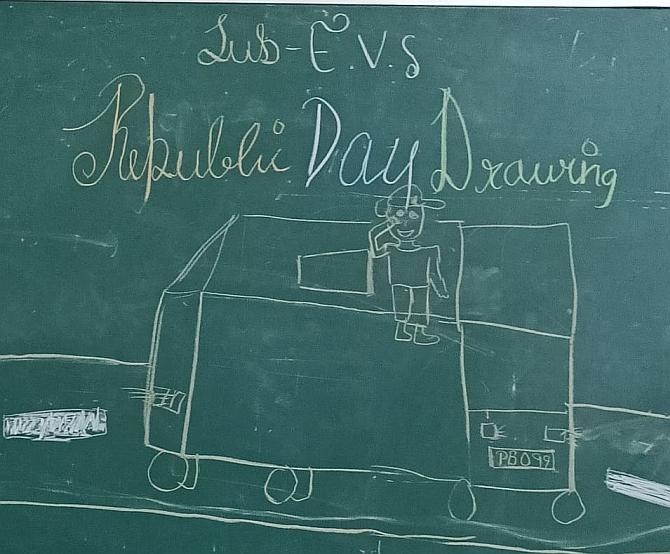 My commanding officer's daughter drew a sketch of me on Rajpath.
After the parade, I have been busy with clearances to ensure that equipment and vehicles are moved back to their units.
There will be a bada khana (grand meal) for all who participated in the Republic Day parade on January 31 which coincides with the Beating the Retreat ceremony.
I will not be able to attend it as I am going to Trivandrum for my national shooting selection team trials.
I want to do my best so that I can compete and make my country proud again.
As told to Archana Masih/Rediff.com