'Jawans are not rich and their families need succour in their time of loss.'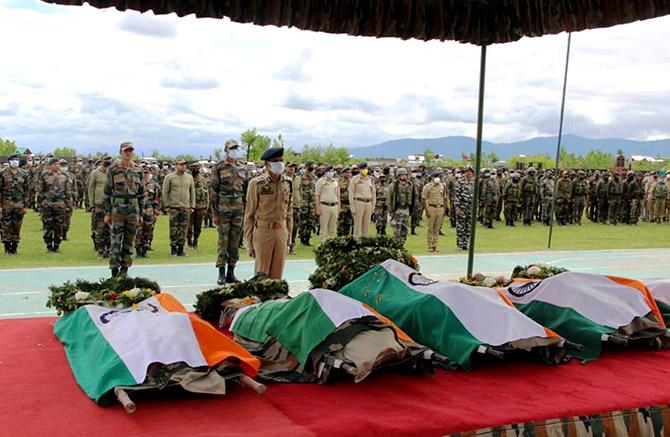 "The loss of my son is like a thorn piercing through my heart. Life will go on, but I will carry this pain with me as long as I live," retired Subedar Godhan Singh tells Archana Masih/Rediff.com over the phone from his home in the Almora district of Uttarakhand.
His only son, Lance Naik Dinesh Singh, 25, sacrificed his life alongside four brothers-in-arms of the 21 Rashtriya Rifles and a Jammu and Kashmir police sub-inspector in an encounter with terrorists in Handwara, north Kashmir, on May 2-3.
Commanding Officer Colonel Ashutosh Sharma, Company Commander Major Anuj Sood, Naik Rajesh Kumar, Lance Naik Dinesh Singh and Jammu and Kashmir Police Sub Inspector Sageer Ahmed Pathan fell in the line of duty in a hostage rescue mission in an operation that lasted one-and-a-half days.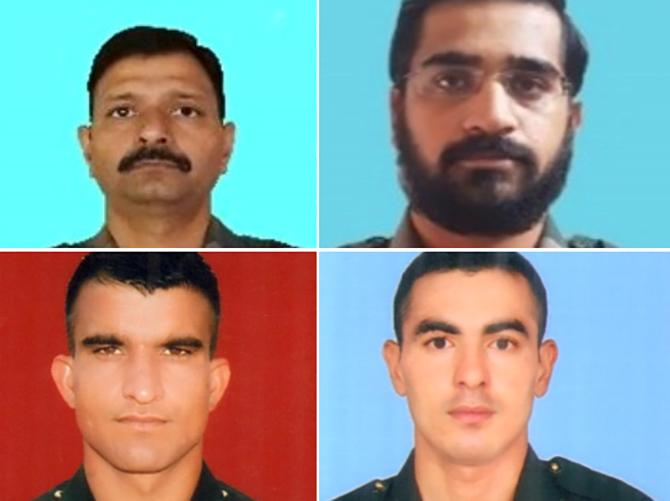 The family received the news the following day over the phone.
This was the second time Subedar Godhan Singh lost a child -- in the past he had lost one of his two daughters.
The soldier father's grief is profound, but he carries it with fortitude and speaks with poise about a son he lost too soon.
"He always wanted to join the army and loved the fauj," he says.
Lance Naik Dinesh had spent almost a month in his village in December.
The snowfall in Kashmir had blocked the road leading to his unit which had resulted in him getting a leave extension.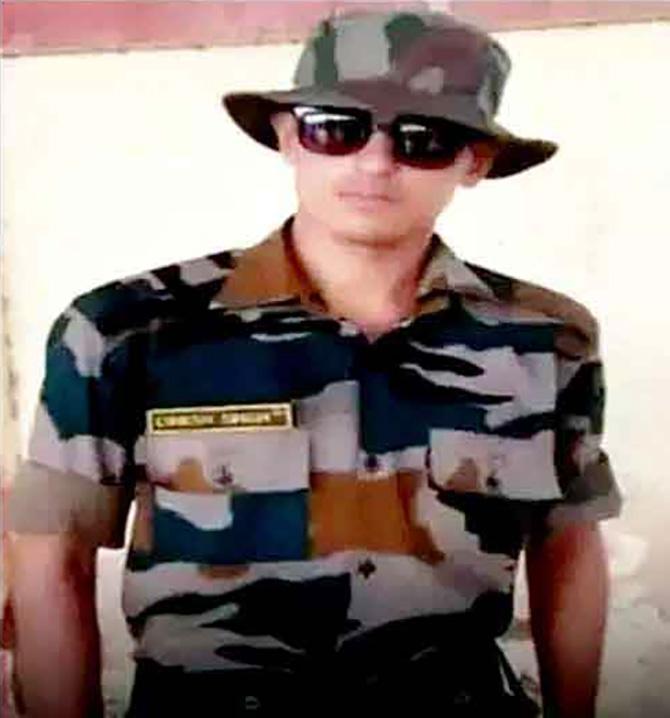 There was a wedding in the family and he had enjoyed the festivities.
He spent time with his parents and his friends.
The family had hoped he would get married this year, but Lance Naik Dinesh had wanted to build a house first.
"He said the house was more important and the wedding could wait, but we wanted him to settle down."
"Now what is left -- with him gone, we have no desire and will continue to live in our present home," says Subedar Godhan Singh.
Lance Naik Dinesh's mortal remains were airlifted to Bareilly in Uttar Pradesh and then brought in a flower-bedecked army truck to his village.
The final journey was delayed due to bad weather.
Almora saw heavy rains that day.
Soldiers from the 21RR and 17 Guards -- the unit that he belonged -- to paid their respects.
The local MLA was present.
"There were many who were there -- locals, people from the army and administration, many whom I did not know," says Subedar Godhan Singh, who retired from the army in 2005 after 24 years of service.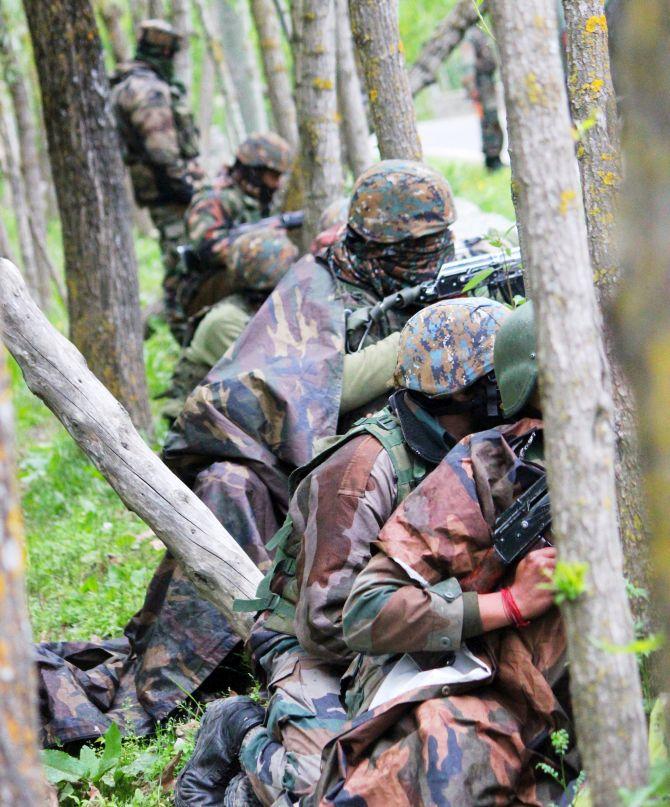 The family has not received any compensation from the state government as yet, but the MLA has promised the family a job.
But these are not on his father's mind.
"We are grappling with grief. His mother is devastated," says Subedar Godhan Singh.
In his five-year tenure in the Indian Army, Lance Naik Dinesh had served in Bikaner and Barmer.
He had been in Kashmir for two years and would call home every 1-2 days.
"He was a good boy and a good soldier."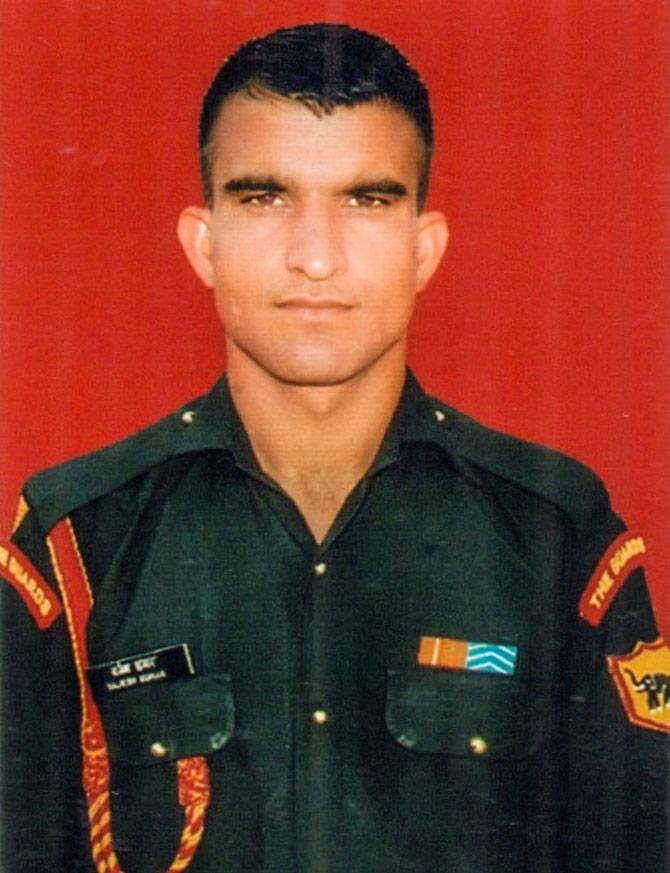 In the neighbouring state of Punjab, another family is grieving the loss of another soldier in Mansa district.
Naik Rajesh Kumar had spent nearly a decade in the army.
He was recruited at 18 and had also served a tenure in Africa on a United Nations Peacekeeping mission.
His mother answers the phone in Punjabi and passes it to her son, Subhash, a contractual farm worker.
A phone call from his unit had brought the tragic news to the family.
The youngest of five siblings, Naik Rajesh was the only steady earning member of the family, says his brother.
A couple of jawans from his unit have been helping the family with the paperwork required for the entitlements for the next of kin.
The Punjab government has announced a Rs 10 lakh compensation and a government job.
The family has received only 5 lakh so far.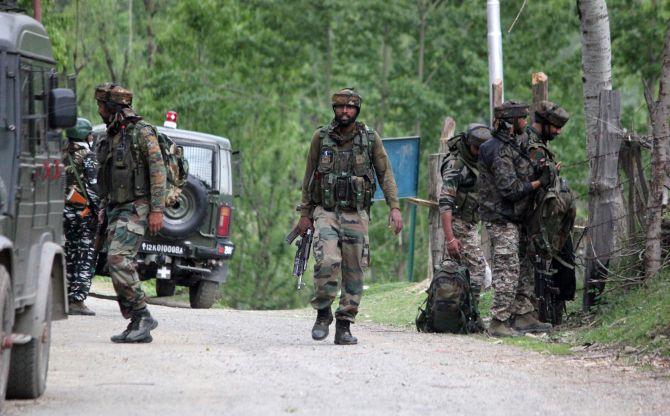 Drawing a comparison with Punjab Sub Inspector Harjeet Singh, whose hand was chopped off while he bravely fended attackers during COVID-19 lockdown duties, an Indian Army veteran points out that Naik Rajesh should have received the same benefits.
"ASI Harjeet got a promotion and his son has been appointed a constable in the Punjab Police," points out the retired veteran.
The brave ASI was discharged from hospital after successful hand surgery a fortnight ago.
"The insensitivity of state governments towards army martyrs is appalling," says the army veteran. "Jawans are not rich and their families need succour in their time of loss."
"It is also bad for the morale of fallen soldiers."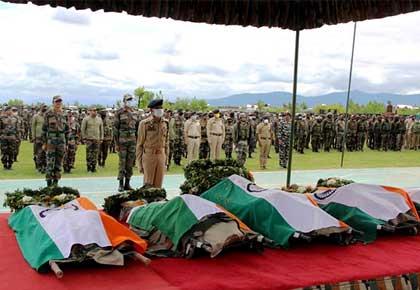 Production: Ashish Narsale/Rediff.com