In the wake of Fathima Lateef's tragic suicide at IIT-Madras, A Ganesh Nadar/Rediff.com speaks to students and professors to find out if one of India's leading educational institutions has a dark side to it.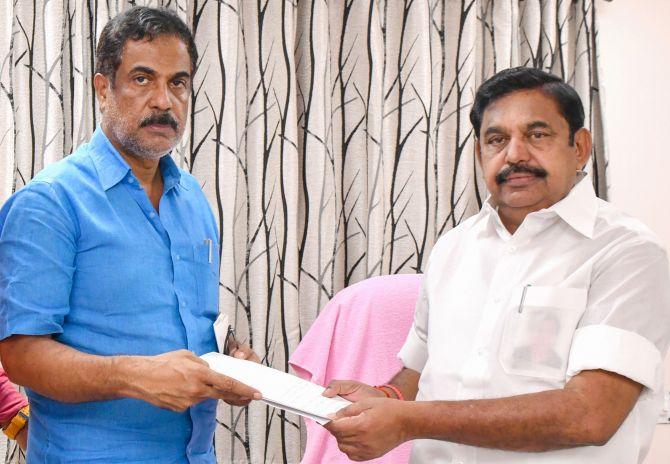 Fathima Lateef, a student of IIT-Madras, committed suicide on November 9 leaving behind notes on her mobile phone that she was harassed by three professors. The 19 year old from Kollam, Kerala, was a first-year student of MA in development studies, which is a five-year course.
Fathima's father Abdul Lateef told the media that his daughter was being harassed because of her religion and demanded that the government probe her death and punish those responsible. He also submitted a memorandum to Tamil Nadu Chief Minister Edappadi K Palaniswami.
Within the campus, the atmosphere remains surcharged, with students staging protests and the police maintaining strict bandobast.
I spoke to students and faculty in Chennai to find out how prevalent instances of discrimination are and what form it takes.
A student, who did not want to be named in the present circumstances, had this to say of the internal dynamics on the campus:
"I have not faced any such situation, but many of my friends have told me that they do feel discriminated against because of their religion and/or caste, even among students who come from the same village or town."
"This does not happen regularly or openly. It is subtle, but we can feel it in the air. Various small incidents we come across where both the staff and the students don't interact with us the way they interact with their own."
"If you come here looking for it, you will not find it. Those who live here come across it on occasions, but they remember it because it hurts and that is why they talk about it among their own friends."
The Ambedkar Periyar Study Circle, which is active at IIT-Madras, has been actively protesting Fathima's death. Its demand for an internal inquiry, however, has been rejected.
Members of the circle refused to speak on the issue, and pointed to its Facebook posts. There they say they have been asking for an internal study since many months when another student had committed suicide. They have also asked for psychological counselling for students. Their page also contains videos of their protests inside IIT-Madras.
A senior professor from a city college alleged, "The IIT faculty and administrative staff are dominated by Brahmins. It has always been like that. There might be people from other castes, but they don't have a say in anything, the Brahmins make sure about that."
A city college student, asked if and when a professor is vindictive towards a student won't other students come out in his/her support, said, "In college you will find only those boys and girls forming groups who are not interested in studying. Those who are focused on their studies don't make friends and will not bother themselves with others's problems. They are too self-centered."
"The IIT students have got admission after great effort. They are high performers and have high goals. They are very competitive and in such an atmosphere you cannot expect peer support."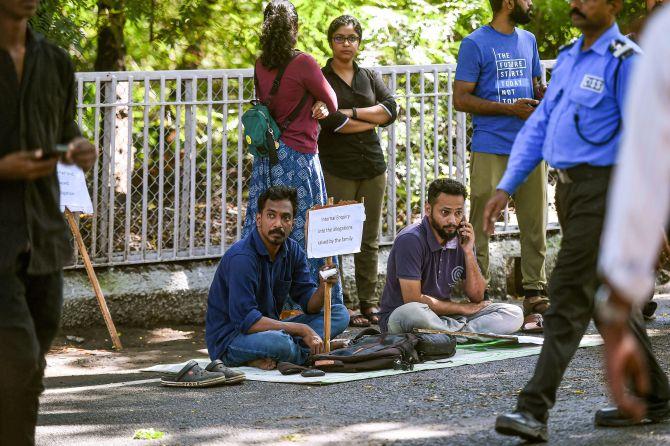 What about those who feel marginalised, surely they will support each other? "No," said the city professor, speaking on condition that he would not be identified for this report, "You have to realise that the first generation who got into IIT or jobs because of reservations got through with low marks. The second generation is not like that. They get into IIT and jobs with equally high marks. Their marks might be only 2% less than the open category. So they are as competitive and focused as anyone else. They will not empathise."
"Reservation is affirmative action. The faculty of any institution should also take affirmative action to make the marginalised and minorities feel at home," says Dr I Arul Aram, president, Tamil Nadu Federation of University Faculty Association.
"And if this does not happen, there will be dropouts of students who have come in through reservations. There should be statistics to find out how many drop out from premier institutes," Dr Aram adds
"Having a premier institute of eminence is not enough if it cannot take the weaker sections of society along," he points out.
"Also, keep in mind that the reservations for Other Backward Classes serve as a buffer for the Scheduled Castes. Otherwise the discrimination would be harsher," Dr Aram believes.
Another student from IIT, speaking again on condition of anonymity, says, "You cannot pinpoint casteism or communalism here. You will have to go case by case. Sometimes it is overt, but most times it is subtle. It is not only the teachers, but also among students."
"Why is it surprising? It is a reflection of what is happening in the country. We are seeing it happening in society, and students and teachers are taking a leaf out of that, they are being influenced by what they see in society," the students adds.
"Outside the academic circle, outside this campus, you can set out to prove your point, but here you cannot. There are limitations to our thoughts, words and actions. We cannot speak out, we have to graduate from here only," he explains.
"Brahminical domination in the IITs is a well known fact. 87% of the faculty are from the forward class. They are the deciding factor and they are the dominating factor, please keep that fact in mind when you write."