A look at the gilded cage where Saudi princes, former ministers, one of the world's richest men and other businessmen are being held prisoner.
'Lush with 600-year-old olive trees, landscaped gardens and swaying palms, The Ritz-Carlton, Riyadh, is one of those Saudi Arabia luxury hotels that completely envelopes its discerning guests in majestic surroundings and discreet, attentive service.'
Isn't that the kind of luxury one would love to indulge in?
Well, this luxury is currently being availed of by princes, former ministers, one of the world's richest men, and other businessmen as the hotel was swiftly converted over the weekend into what is almost certainly the world's most luxurious prison.
Eleven princes of the House of Saud, four former ministers and many more, including the billionaire businessman Prince Alwaleed bin Talal, were arrested on Saturday evening in an anti-corruption purge ordered by Crown Prince Mohammed bin Salman.
According to The Guardian newspaper, hotel guests were asked to assemble in the lobby with their bags and then rushed to other accommodation just before the Very Important Prisoners arrived.
A look inside the gilded cage: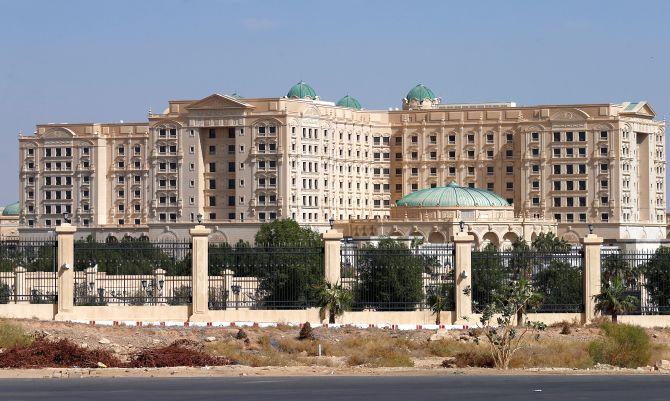 The super luxurious Ritz Carlton Riyadh, built in 2011, has 492 guest rooms and suites, 52 acres of lavishly landscaped gardens, fine dining restaurants and 62,000 square feet of event space.
Photograph: Faisal Al Nasser/Reuters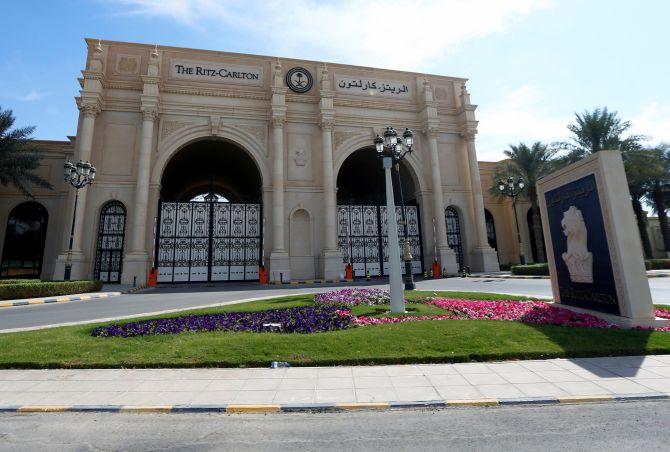 The Ritz-Carlton was originally meant to be a royal guest palace for visiting heads of State. Who would have thought it would turn into a prison?
Photograph: Faisal Al Nasser/Reuters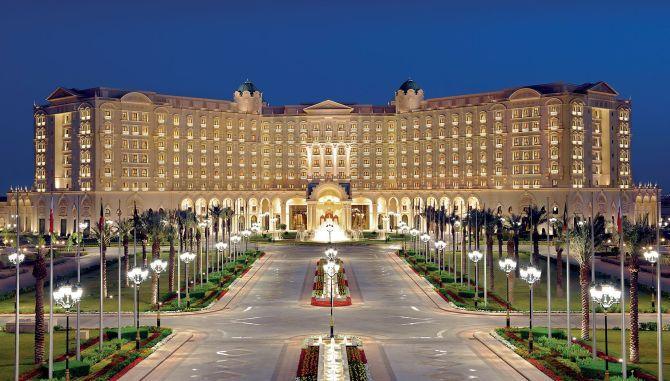 United States President Donald J Trump and his entourage stayed at the Ritz Carlton when they visited the kingdom in May 2017.
Barack Obama and his team also stayed here when the then US president toured the kingdom in 2015.
Photograph: Kind courtesy: www.ritzcarlton.com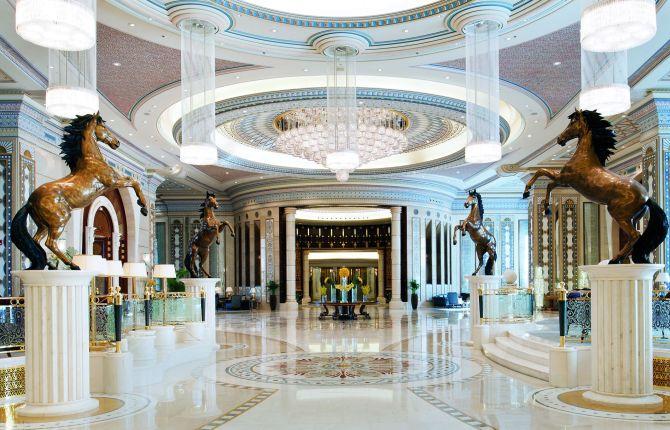 The hotel has a conference centre with two ballrooms.
It also has a bowling alley and a bar that serves alcohol-free (but, of course in the puritanical kingdom!) mocktails.
Photograph: Kind courtesy www.ritzcarlton.com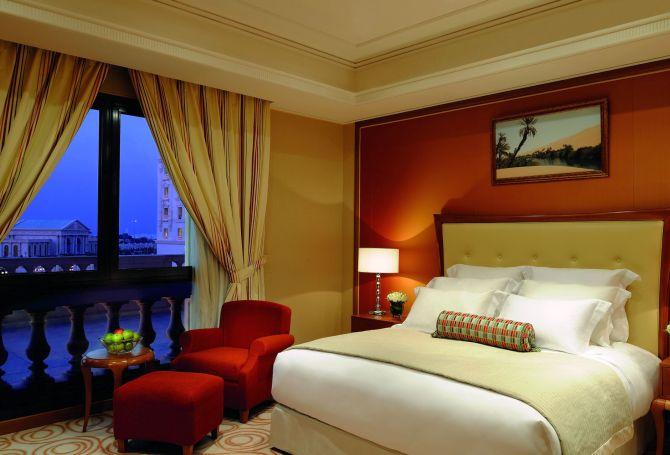 Each room has large windows that offer views of the hotel's entrance and gardens. We don't know if the prisoners are permitted to look outside.
Photograph: Kind courtesy www.ritzcarlton.com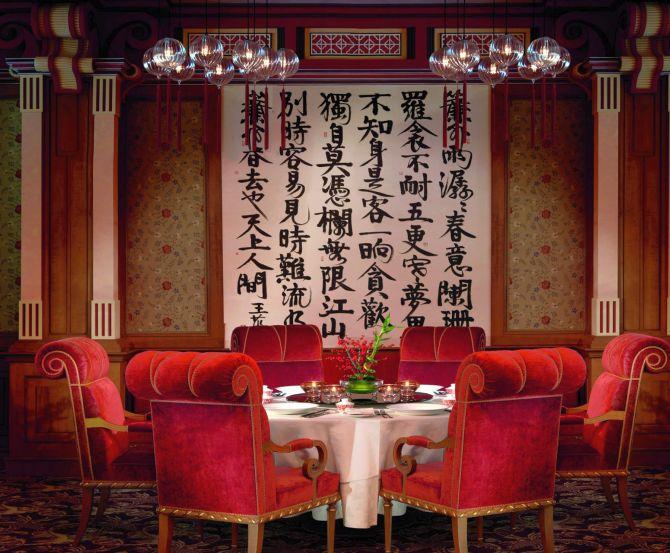 The Ritz Carlton offers many culinary options, so we can be sure the prisoners aren't eating bread and gruel.
This image is from its Chinese restaurant Hong, with its hand-painted calligraphy panels.
Photograph: Kind courtesy www.ritzcarlton.com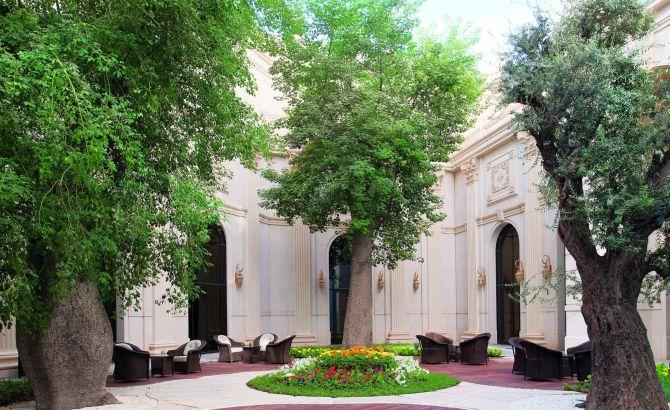 The hotel has a men's only spa. We doubt though if the Saudi government will allow the prisoners to be given a massage or other stress-busting options.
Photograph: Kind courtesy www.ritzcarlton.com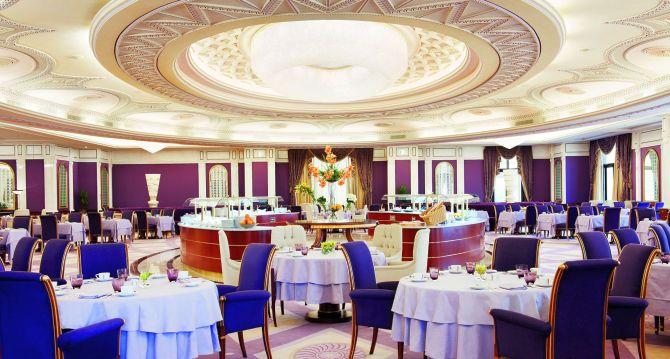 The hotel's banquet area can seat 2,000 people.
The Ritz Carlton has been ordered to accept no bookings till December so there's no chance you can book a double room for 1,300 riyals a night even if you wanted to.
At Rs 22,535 (Tuesday's conversion rate), the Ritz Carlton Riyadh, by the way, is cheaper than many of India's hotels.
Photograph: Kind courtesy www.ritzcarlton.com