Shobha Warrier/Rediff.com travels to Pullampara to discover how it became India's first digital literate village.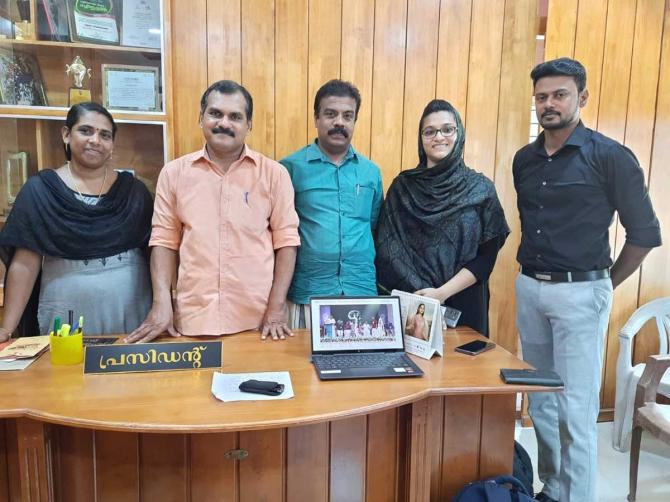 Tall rubber trees swaying in the summer breeze. Jackfruit and mango trees in their full bloom.
With the harvest over, acres of paddy fields cultivated with a variety of vegetables.
Tapioca and banana plants everywhere.
A quietly flowing river.
Greenery and a feel abundance all over.
That is the first image I had of Pullampara village located around 20 km from Thiruvananthapuram.
It would have remained another agriculturally and visually rich anonymous village if not for an initiative by a few enthusiastic people who wanted to make the village digitally literate.
How did the village accomplish this and make Digi-Pullampara a success?
I sat in the Pullampara Panchayat President's office and spoke to the people behind this incredible achievement.
"We searched the Internet to find out whether any place in India had implemented a programme to make villagers digitally literate," says Sanob S a member of Digi-Pullampara team.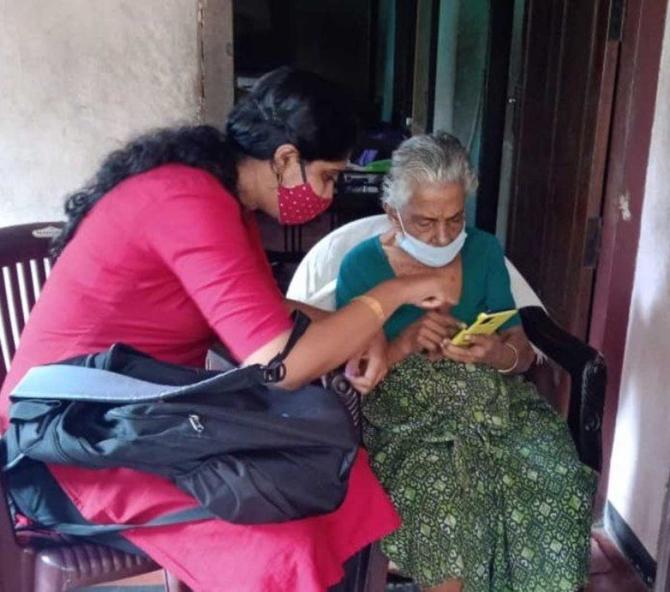 Sajina Sathar, the lady behind the idea:
I am a native of Pullampara panchayat, but I work as a district women welfare officer in Thiruvananthapuram.
It was 2020 and the pandemic was at its peak, but we had to go to office every day.
On one of my travels to the office in the morning, I noticed long queues of men and women in front of the only bank in our village. They were queuing up mostly to check whether their wages from MNREGA had come.
Imagine they had come to the branch spending Rs 200-Rs 300 for an auto just to check the bank balance.
I felt if we had shared the knowledge we had, they wouldn't have to go through this trouble. Checking bank balance is the simplest thing all of us do regularly.
Once in my office, I discussed my concern with Sanob Sir who was my colleague then.
Sanob S, a Kerala Administrative Service Service trainee:
At that time, I was the Block Development Officer and Sajina was my colleague.
From the moment she narrated the incident and asked me what we can do to help these people, I also got involved in the venture.
We searched the Internet to find out whether any place in India had implemented a program to make villagers digitally literate.
Under the digital literacy programme, one person from one household had been made digitally literate. While going through the syllabus, we found that it was a very detailed one and not suitable for the semi-literate villagers.
We decided to develop a simple module to teach the villagers so that they could do some basic activities.
But first, we had to do a survey to find out how many in the village needed training.
We decided to meet the Panchayat president to discuss the idea. And he was very enthusiastic about the initiative.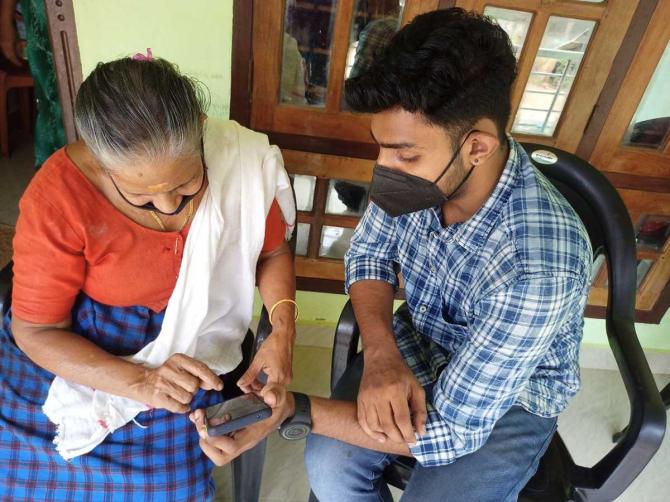 P V Rajesh, the Panchayat president:
When Sanob Sir and Sajina Sattar approached me with the idea of digitising Pullampara village, the panchayat had initiated a program in schools to make students digitally literate.
I found their idea very interesting because this village has many digitally illiterate people, like all villages in India.
That was the time MNREGA had opted for online attendance and many villagers found it difficult to do it.
When I discussed the idea with the governing body of the panchayat, they also welcomed the idea.
That was how Project Digi-Pullampara was born.
Sajina Sattar:
After we prepared a questionnaire for the survey to find out how many people needed training, the start-up that worked with MNREGA helped us have the questions on a mobile app.
The survey app was developed in such a way that if a person knows how to use a digital platform or at least one application on a phone, he or she would be termed digitally literate.
If the person didn't know how to use a smart phone at all, he or she would be digitally illiterate.
It was the time of pandemic, and people were generally confined to their homes. So, the Panchayat president sent a WhatsApp challenge asking people to come out and participate in the survey as volunteers.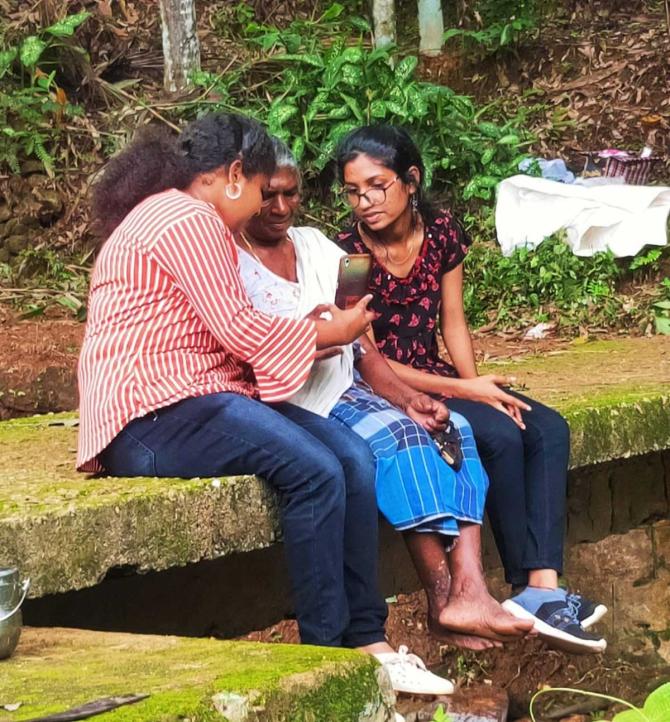 Sanob S:
Many youngsters accepted the challenge and joined as volunteers.
We trained them on how to use the mobile app for the survey. We also conducted a motivational programme for the youngsters.
The survey was officially inaugurated on the 15th of August 2021.
From the survey, we found that out of the 22,000 people in the village, 3,917 people needed to be trained. But 617 people could not participate in the training program because of ill health.
The training was done based on a module developed and approved by the A P J Abdul Kalam Technological University.
Sajina:
It was on the 18th of October 2021 that we started our teaching mission. The first person we taught was Mohanan who was bed ridden.
You cannot imagine how happy he was after he learnt to use the phone. It was like his lonely world suddenly opened up.
Sanob S:
You should also remember that the entire programme was done by volunteers; nobody got anything except the satisfaction of participating in a noble program.
That was how Shamnad joined the team.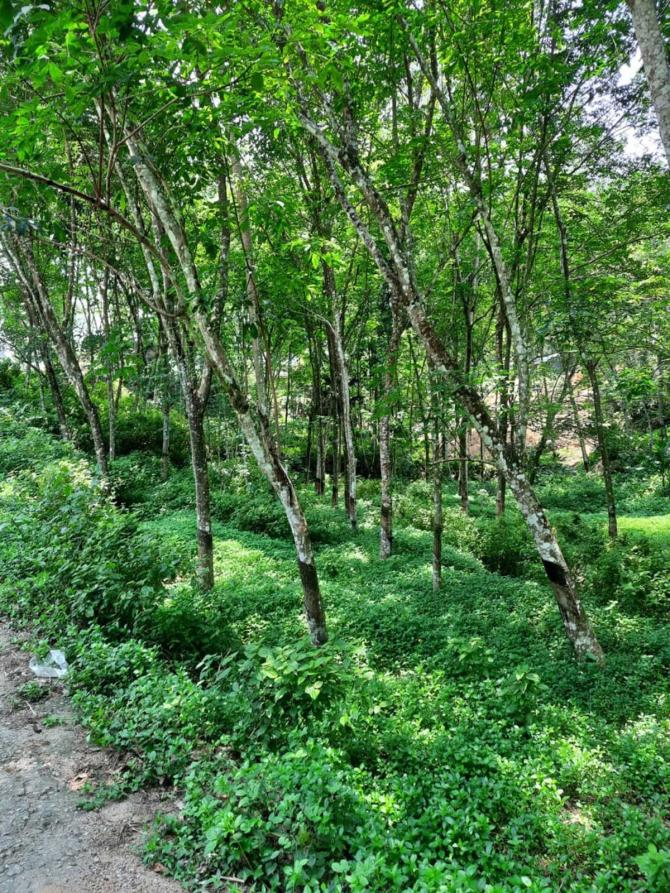 Shamnad Pullampara who work as a trade instructor in the Technical Education Department:
When they suggested the idea, I was only happy to be a co-ordinator and be a part of such an initiative which was going to benefit my village.
I could bring in youngsters from the Technical University and National Service Society as volunteers to first do the survey and then teach people.
The biggest challenge we faced was make people agree to learn.
When we tell them, the first question we encountered was, we are already so old, what are we going to gain by learning to use this? This is very difficult.
We then asked them, 'Your children and grandchildren are away. Don't you want to see them every day? Don't you want to talk to them every day?
'Also, you are sitting all alone. If you can see your favourite films, serials and videos when you are free, won't you be happy?'
That did the trick.
We also used another strategy. I asked them, 'If you participate in this, Pullampara will be the first digitally literate panchayat in India. Don't you want to be proud of such an accomplishment?'
That also did the trick.
Those who shied away initially, joined the mission with lots of enthusiasm.
An old lady, who vehemently opposed to the idea, called me on WhatsApp one day and a few days later, I got a video call from her. The happiness I saw on her face was indescribable.
Such was the enthusiasm I witnessed in each and every person in the village.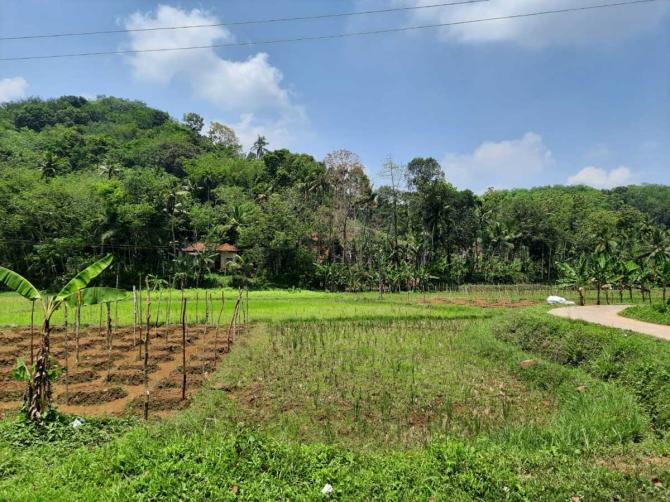 Sanob:
The strategy we used was involving the children in the family to help the elders use smart phones and its various applications.
We saw that in most families the grandparents were totally clueless about using the phone while even a small child could handle it like a professional.
That's why we used children and youngsters to make the old people in the family digitally literate.
Shamnad:
As always when you try to introduce something new, there would be so many naysayers.
Luckily for us, they were outnumbered by enthusiasts. That's why we succeeded.
Our mission is not going to end here. If our first target was to make people digitally literate, the next step will be more challenging.
We want to empower those people who have the ability to do digital banking and cashless transactions. The possibilities are endless.
Sajina:
I must admit when we started, our aim was only to help the people of this village and not even in our wildest dreams did we think it would become so big.
After the training, the evaluation was done by the A P J Abdul Kalam Technological University, and they certified that out of the 3300 people who underwent the training, 3174 people successfully completed it (96.18%).
That was when Digi-Pullampara was declared a success and Pullampara became India's first 100% digitally literate panchayat.
Feature Presentation: Ashish Narsale/Rediff.com