Wave or no wave.
The Bharatiya Janata Party has won elections state after state since Prime Minister Narendra Modi assumed office in 2014.
From a modest eight states in 2014, the BJP is now in power in 21 states of the Union, powered by the popularity and reach of Prime Minister Narendra Modi.
During the same period, the Congress has been reduced to holding office in just four states -- Punjab, Karnataka, Mizoram, and Puducherry.
According to a report, over 70 per cent of India's population now lives in states either ruled by the BJP alone or in alliance with another party.
So how has the map of India altered over the last four years that Modi has been prime minister?
The map below shows India's change since May 2014, all you need to do is to move the slider across the years to see the spread of saffron.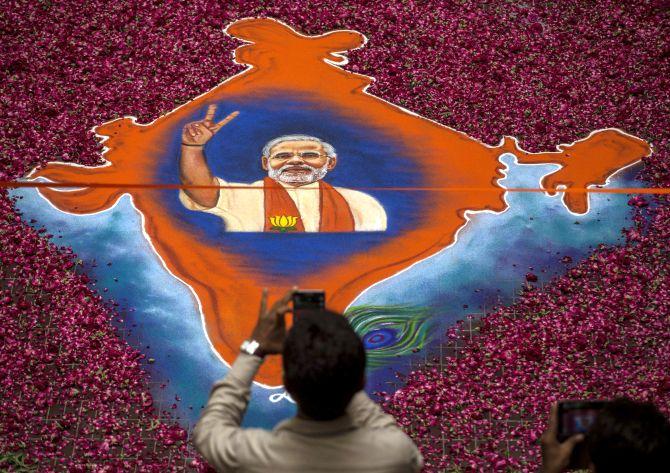 Photograph: Kevin Frayer/Getty Images