Residents of Ghoramara Island, part of the Sundarbans delta on the Bay of Bengal, want to leave their home as it shrinks every year due to rising seas, but many say they can't afford it.
According to villagers the Ghoramara Island has nearly halved in size over the past two decades.
Kindly click on the images for full-screen resolution.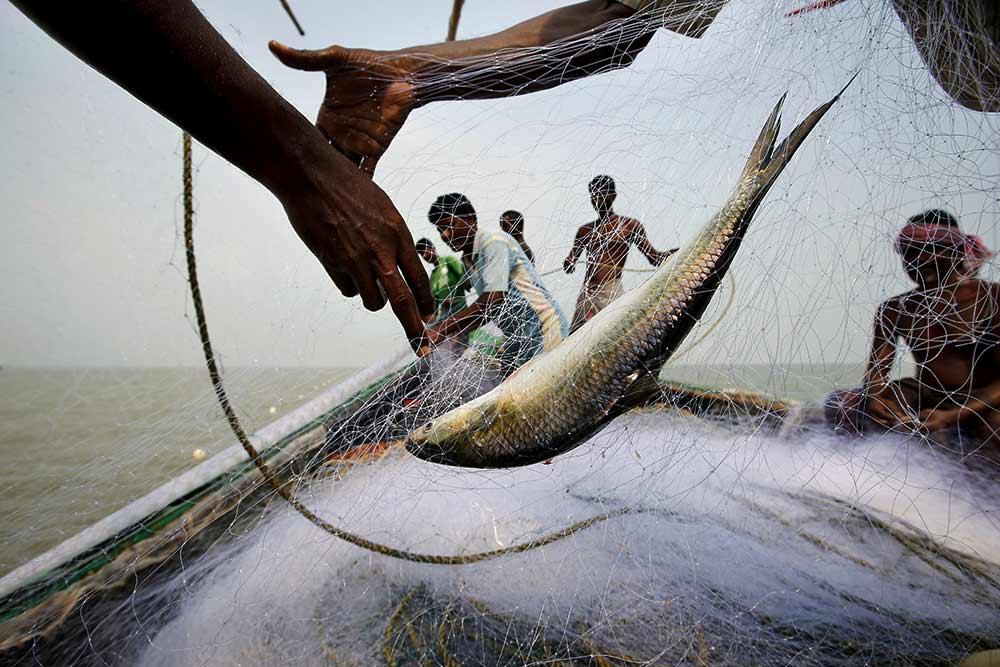 Fishermen near Ghoramara Island, October 24, 2018.
Photograph: Rupak De Chowdhuri/Reuters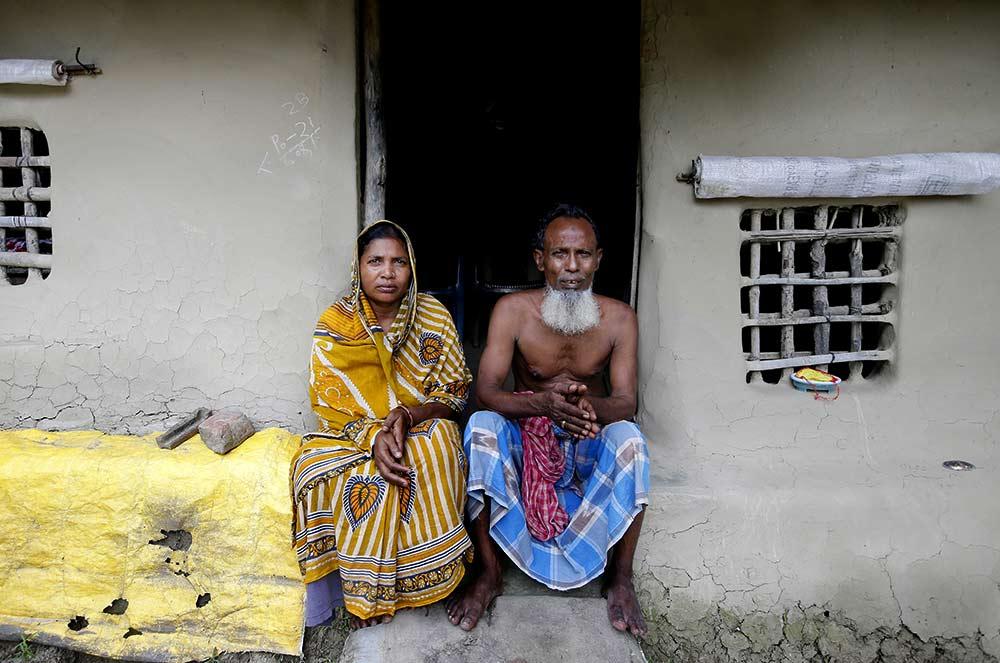 Sheikh Aftab Uddin, 66, and his wife Mamta Bibi, 50, outside their new mud home after their previous house was washed away due to high tides on Ghoramara Island.
"If the government gives rehabilitation I will leave," says Uddin.
Photograph: Rupak De Chowdhuri/Reuters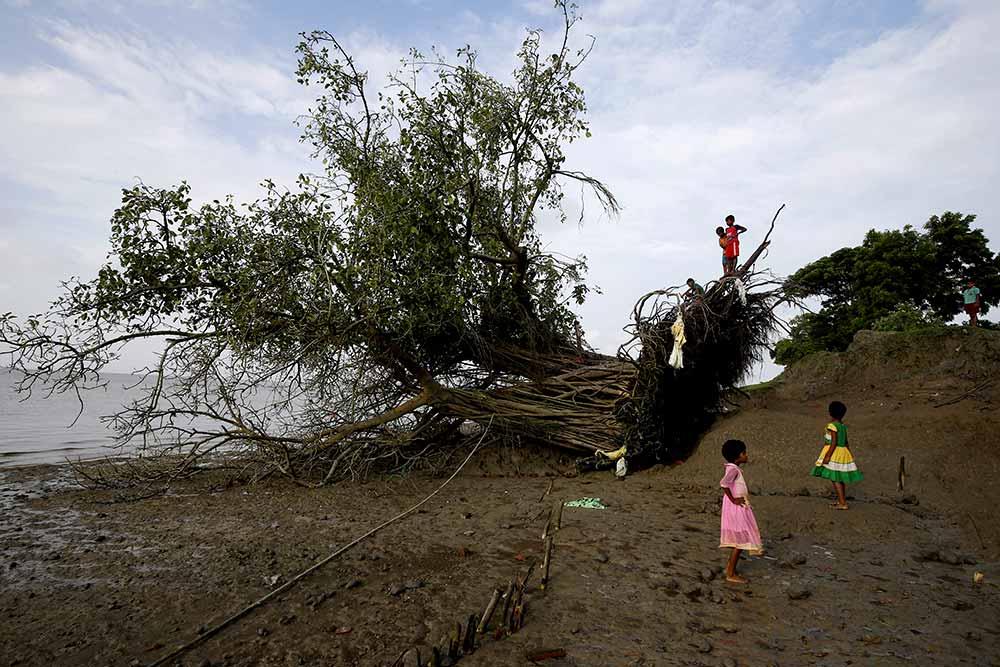 Children play on a banyan tree which was uprooted by high tide.
Photograph: Rupak De Chowdhuri/Reuters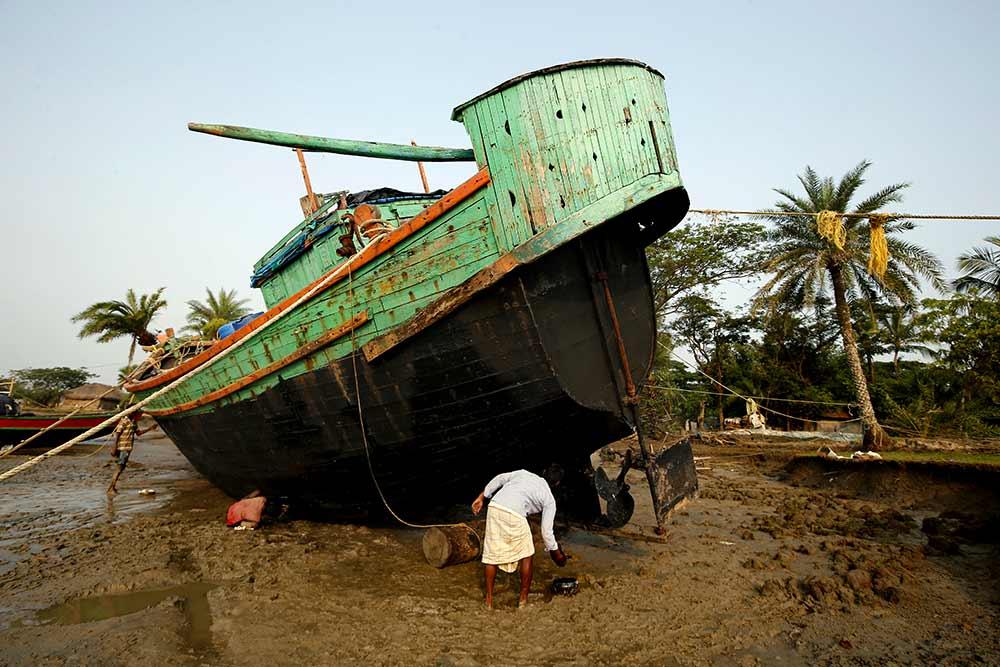 Workers repair a boat along the coastline.
Photograph: Rupak De Chowdhuri/Reuters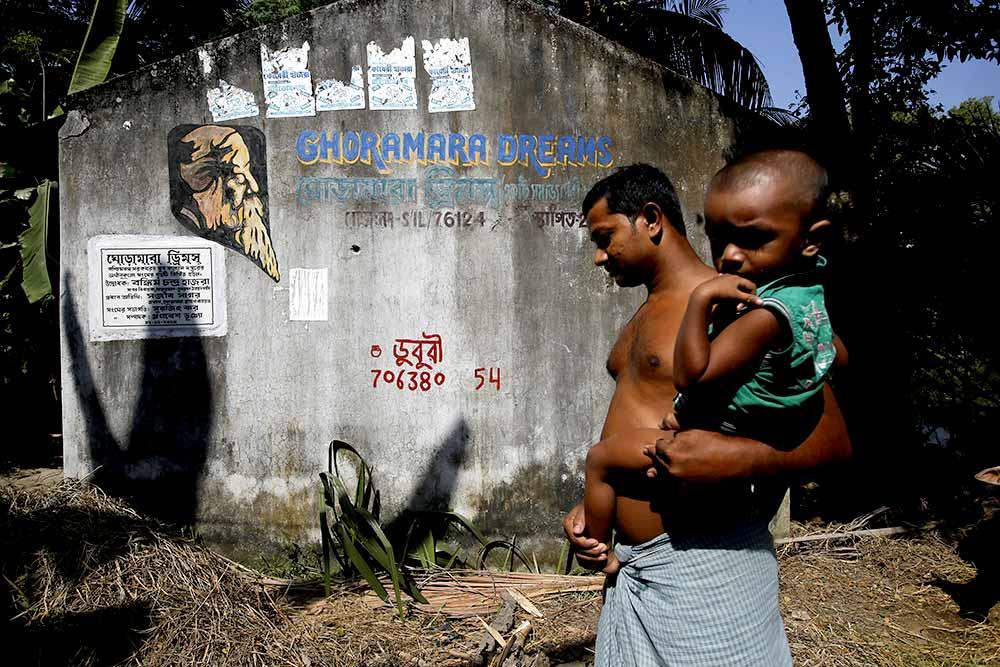 A social welfare house.
Photograph: Rupak De Chowdhuri/Reuters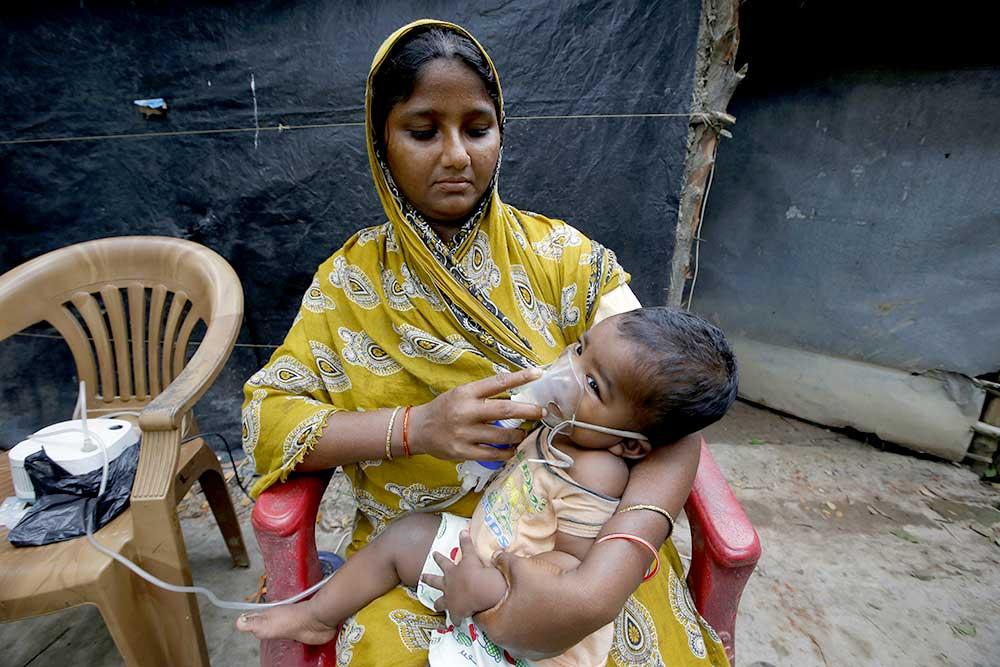 Eight-month-old Sheikh Rahaman receives treatment with a nebuliser.
Photograph: Rupak De Chowdhuri/Reuters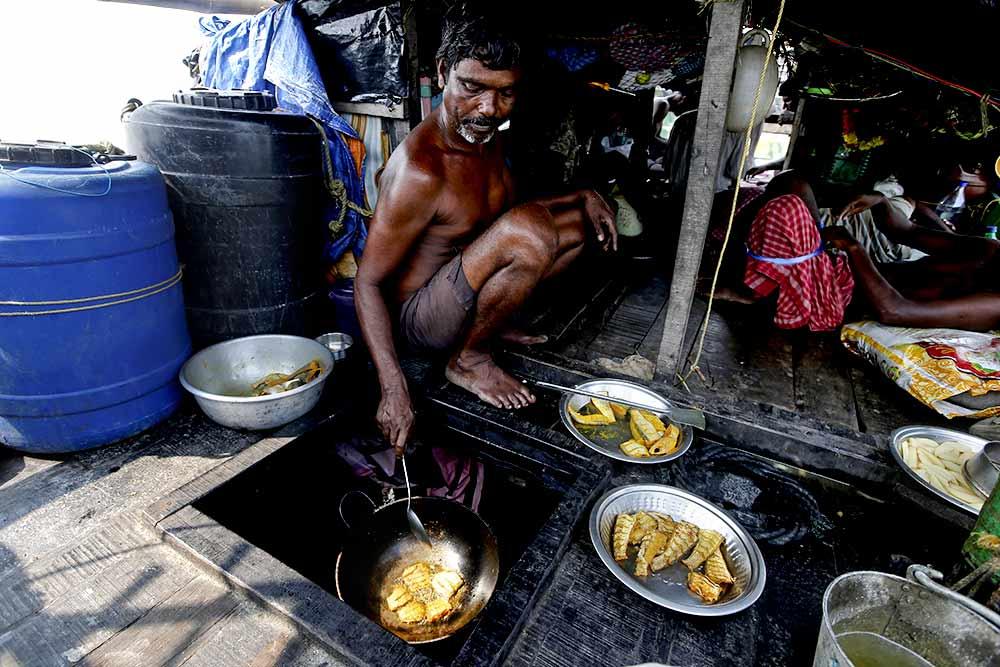 A fisherman cooks as others rest on a boat after casting the net in the water.
Photograph: Rupak De Chowdhuri/Reuters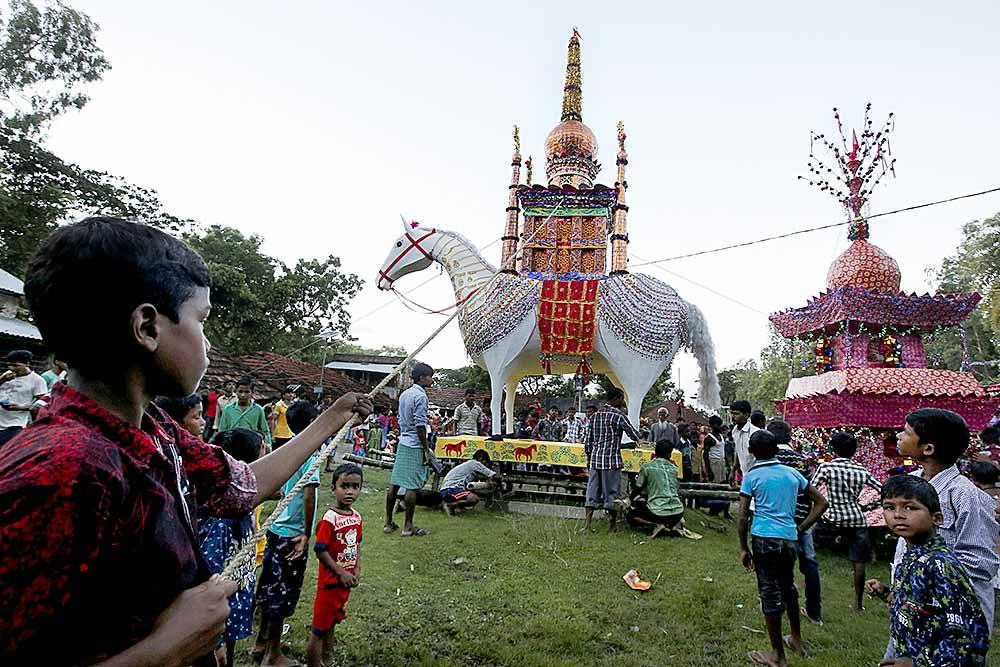 A Muharram procession.
Photograph: Rupak De Chowdhuri/Reuters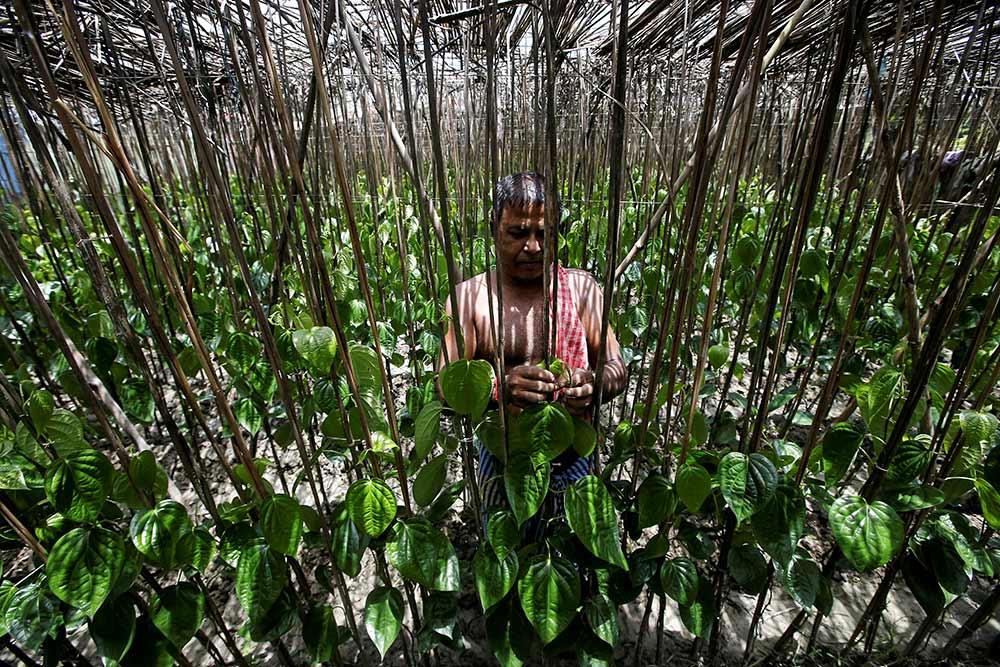 Mihir Kumar Mondal, 51, at his betel leaf farm.
"Every year high-tide salt water enters my farm and destroys my cultivation, so I have to face a big loss every year," says Mondal.
Photograph: Rupak De Chowdhuri/Reuters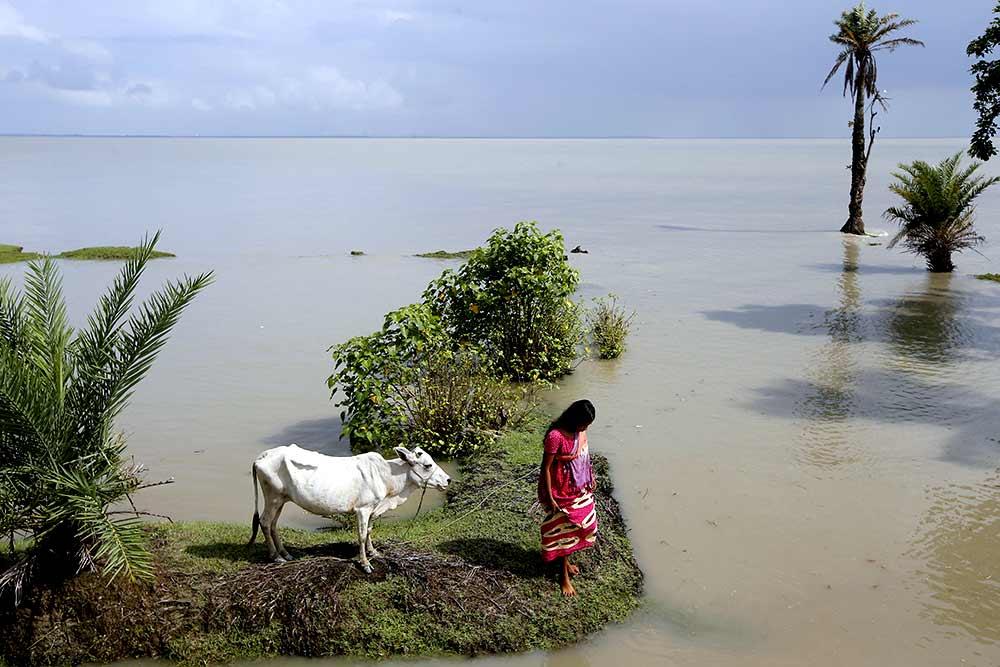 A woman walks towards an embankment after tying her cow to higher ground during high tide.
Photograph: Rupak De Chowdhuri/Reuters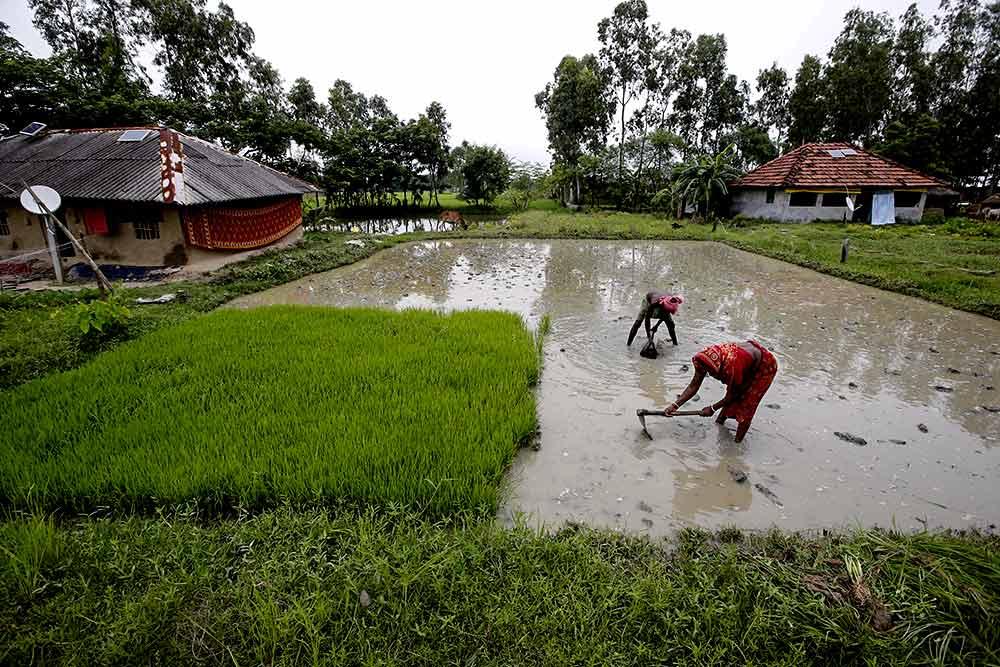 Villagers work in a paddy field.
Photograph: Rupak De Chowdhuri/Reuters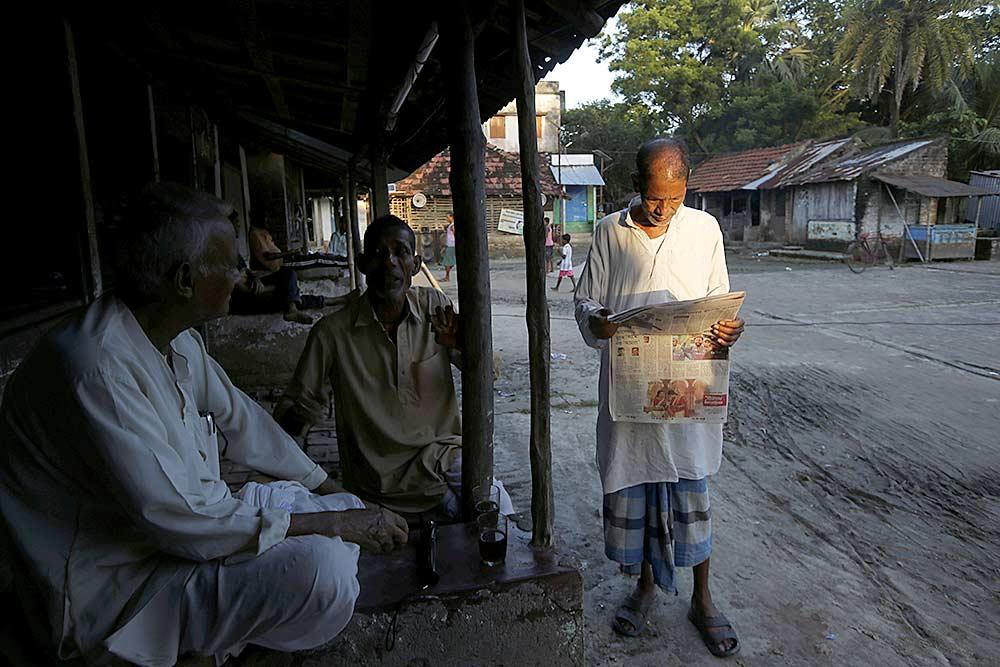 A scene from the island.
Photograph: Rupak De Chowdhuri/Reuters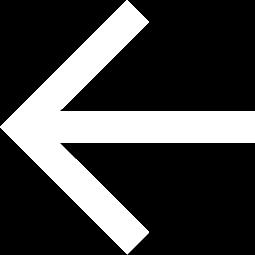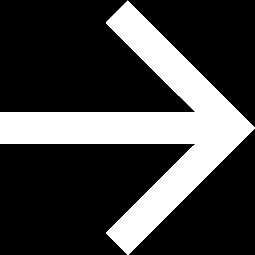 X