Had he been alive today, the Mahatma would likely travel by metro, as hundreds of women and men do each day.
Insiyah Vahanvaty reports for Rediff.com on an unusual exhibition on the Mahatma at Delhi metro stations. Photographs: Shaurya Roy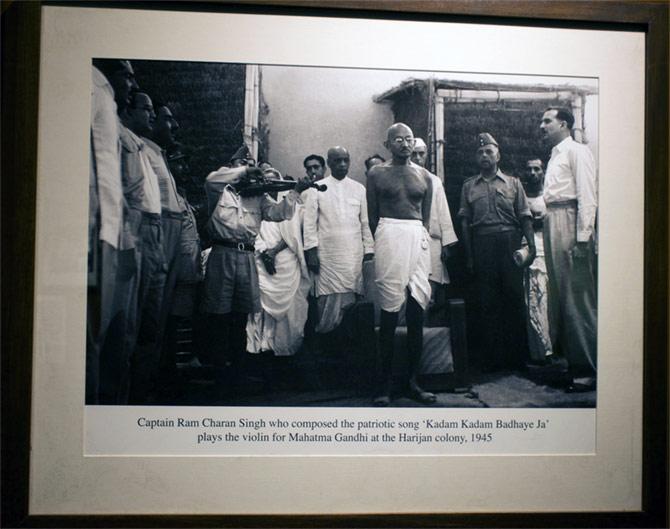 Gandhiji liked taking trains and travelling third class. One likes to believe that had he been alive today, he would be travelling by metro, as hundreds of people do each day.
An art exhibition, featuring old black and white photographs of Mohandas Karamchand Gandhi taken by India's likely first photojournalist Kulwant Roy, has turned the walls of the Jor Bagh and Mandi House Metro stations into art galleries.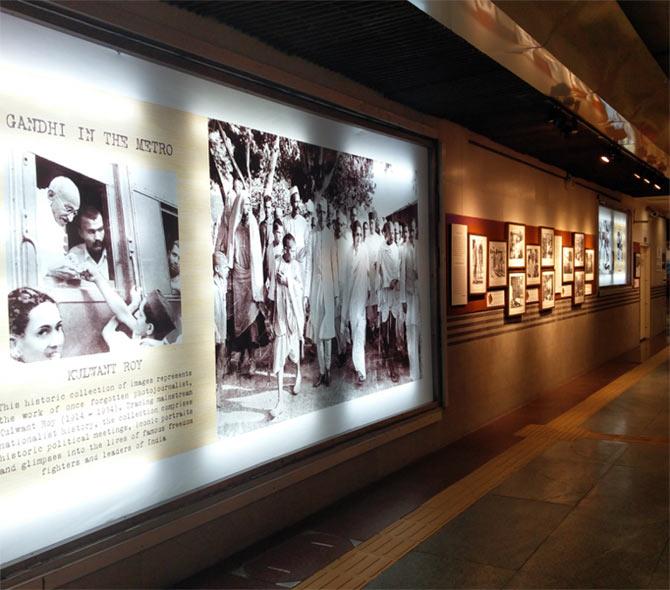 Titled Art in the Metro, the exhibition has been organised by the Delhi Metro Rail Corporation in association with the India Habitat Centre and the India Photo Archive Foundation.
The exhibition features photographs of Gandhiji with Khan Abdul Ghaffar Khan, Sarat Chandra Bose, Lord and Lady Mountbatten, as well as images of him addressing meetings and rallies.
The most striking images are candid shots of the Mahatma going about everyday tasks, unaware of being photographed.
These images had been lost and forgotten for many years, until curator (and inheritor) Aditya Arya discovered the vast and rare archives and started cataloguing and restoring the photographs.
Incredible as the exhibited images are, they represent a very small selection of Kulwant Roy's work; there are many more remarkable images to be discovered, which have been compiled in the book, History in the Making.
In the spirit of democratising art and bringing it to the people, the exhibition has been set up as a celebration of Gandhi Jayanti, in metro stations that see footfalls of 20,000 to 25,000 people each day.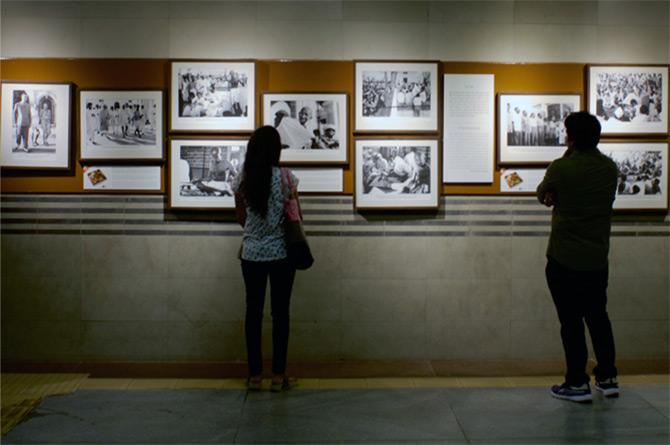 The exhibition will continue for two months. There is also a contest wherein History in the Making is up for grabs for the most creative write ups on the photographs displayed.