Godse's choice fitted with the Hindutva world view in which the assertion of masculinity, power and virility occupied the central position.
His close association with Savarkar seems only to have sharpened his uncompromising views on women.
A revealing excerpt from Dhirendra K Jha's Gandhi's Assassin: The Making Of Nathuram Godse And His Idea Of India.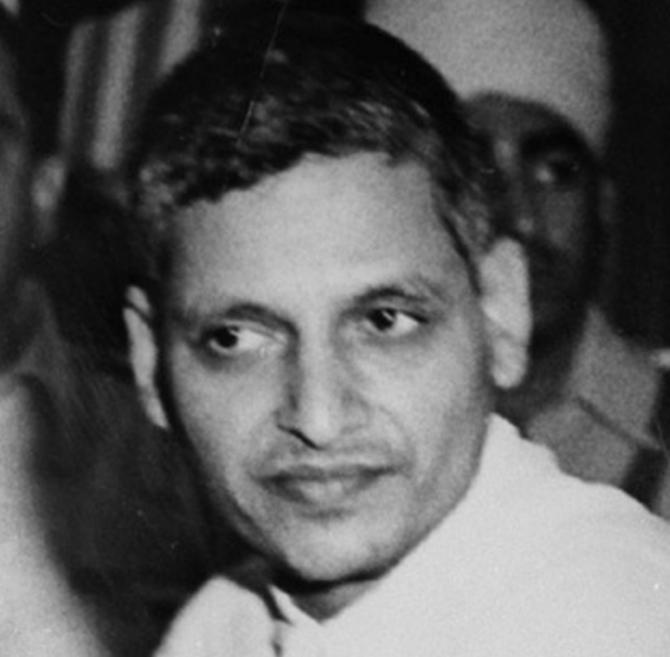 On a personal level, talk of marriage surrounded Godse.
It had come up in the past too, particularly after his shift to Poona from Sangli, but had subsided after he was jailed in the course of the Hyderabad satyagraha.
The launch of Agrani, which promised a regular monthly income for Godse, revived this talk again.
Generally, in those days, Chitpawans married young, but Godse remained unmarried even though he was past the age of thirty.
In 1944, he was thirty four years old, and the family agreed that the time had come for him to marry.
Godse, however, seems to have been afflicted by a revulsion for women.
Perhaps it was memories from his unusual childhood, of a boyhood spent garbed as a girl, which informed his later life.
Except for his mother and his elder sister Mathura, he could not bear the physical presence of women in his private life.
Sometimes it created embarrassing situations for him.
In one instance, Godse, who suffered from excruciating migraines, was so grievously affected by its attack that Apte had to deliver him half-conscious to a Poona hospital.
When he woke up and found himself in a ward serviced by nurses, he panicked and, pulling a sheet around him, ran away from the hospital rather than allowing female hands to touch him.
He took more pleasure in the company of men than women and, therefore, overrode family expectations.
This did not go down well with his family, certainly not at a time when he had started living independently and almost stopped providing financial assistance to his parents.
His parents, who had moved by now to Poona from Sangli and lived on his father's pension, did not approve of Godse's 'indifference to household matters' and grudgingly expressed this to one of their relatives, Narain Vithal Paranjpe, who lived in Jubbulpore.
Godse's choice fitted with the Hindutva world view in which the assertion of masculinity, power and virility -- both discursively and institutionally -- occupied the central position.
In that world, non-association with women is even today extolled as something akin to the vow of brahmacharya, the voluntary renunciation of sex in all its form, said to have been practised in ancient times by Hindu seers.
The pledge of celibacy was, and still is, a condition for an RSS man desirous of becoming a pracharak of the organization.
Though there is no evidence to suggest that at any point he formally became a pracharak, a position created within the Sangh only in 1942, Godse was a member of the RSS and stayed away from women.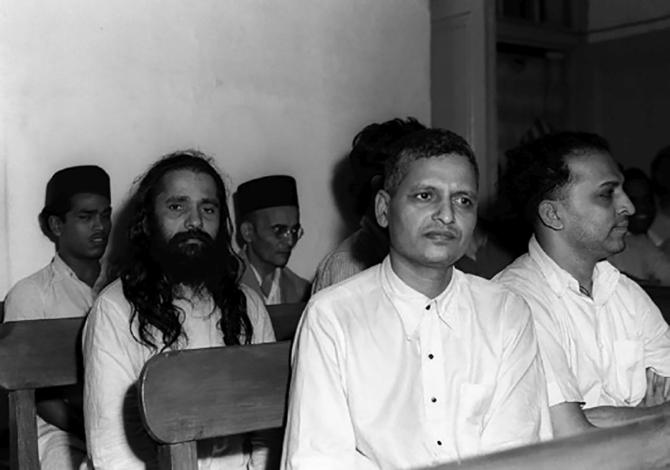 His close association with Savarkar seems only to have sharpened his uncompromising views on women.
Savarkar was a man who believed females to be only slightly above beasts of burden and that a woman was nothing but a vessel to bear sons.
In a speech delivered at Nagpur in 1937, he advised women 'to be mothers of fine, healthy progeny' and declared that the 'kitchen and children' were their main duties.
In an essay titled Women's beauty and duty, Savarkar argued that 'the primary duty of a woman is to the home, children and the nation'.
He believed that since there was a fundamental and natural difference between man and woman and since 'their duties are different', their education must also 'necessarily differ'.
Although he was not against formal education for women, he felt that they should be trained in areas suited to their 'temperament' and that they were primarily needed to be educated as mothers so that they could 'enrich the nation with a generation stronger, more beautiful, and more patriotic than the past'.
According to Savarkar, any woman who digressed from her duty in the domestic sphere became 'morally guilty of a breach of trust'.
Savarkar's ideas were not unusual. In traditional Brahmin families most men scorned and mistreated women, and nearly all Brahmin women of that generation lived in subjugation verging on slavery.
The preservation of Hindu spiritual values by subjugating women was, and still is, considered necessary by Brahminic Hinduism in the making of a Hindu rashtra.
Perhaps it was the masculine content of Hindutva that led Savarkar to call India a 'fatherland' rather than 'motherland'.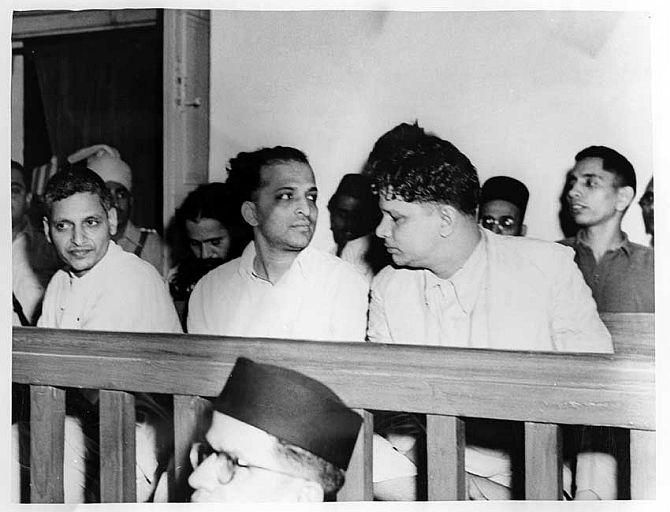 In the summer of 1945 when Savarkar came to Poona for the marriage of his daughter Prabhat, Shantabai Gokhale, an important woman leader of the Hindu Mahasabha in the city, saw Godse hovering on the periphery of the Savarkar family.
Shantabai was trying, at that time, to resolve a conflict between Savarkar and his wife.
The mediation had been necessitated because Savarkar had decided not to spend on the wedding ceremony, which he wanted to keep extremely puritanical, while Yamuna desired a celebration of the marriage of their only daughter.
Of the four children born to Savarkar and Yamuna, two had died young and only Prabhat and Vishwas, a son, had survived.
But since Savarkar had given his mandate, Yamuna felt too intimidated to revive a discussion on the subject with her husband.
Shantabai, who sympathised with Yamuna, decided to take up the issue with Savarkar and persuade him to allow his wife a say in the decision for as important an occasion as the marriage of an only daughter.
Shantabai's biographer recorded her conversation with Savarkar:
'What is your estimate? How much it should cost?' Savarkar asked as Shantabai tried to reason out with him.
'Not more than five hundred rupees,' Shantabai replied.
Tatya [Savarkar] then called for Nathuram and asked him to give five hundred rupees to Shantabai. While giving the money, Nathuram asked her: 'When will you give me the details of the expenditure?'
'Within eight days,' she replied before taking the money and coming out of the room.
When Shantabai informed all that to Yamunatai, the latter said: 'It could become possible only because of you.'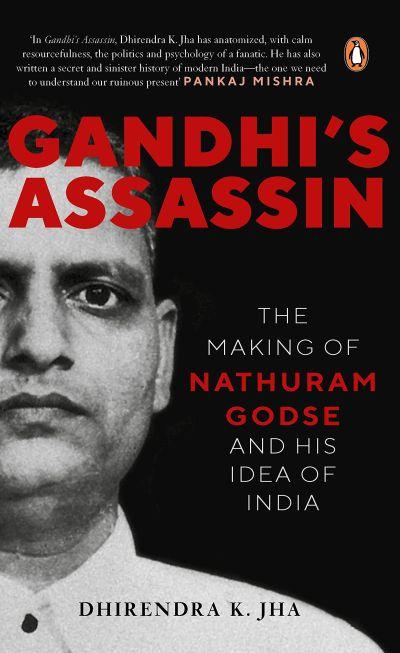 The vignette, though small, is adequate. Savarkar treated his wife Yamuna peremptorily, as if some dignity to her might have endangered his political project.
As a loyal follower, Godse willingly sided with him, never being able to see the ill-treatment for what it was.
Godse -- the ideologically driven man buffeted by forces that he neither controlled nor fully understood -- must have imbibed his ideas considerably from his ideological master.
Excerpted from Gandhi's Assassin: The Making Of Nathuram Godse And His Idea Of India by Dhirendra K Jha, with the kind permission of the publishers, Penguin Random House India.
Feature Presentation: Aslam Hunani/Rediff.com