Astad Deboo's dancers pay the legendary dancer a lovely tribute on his 74th birth anniversary.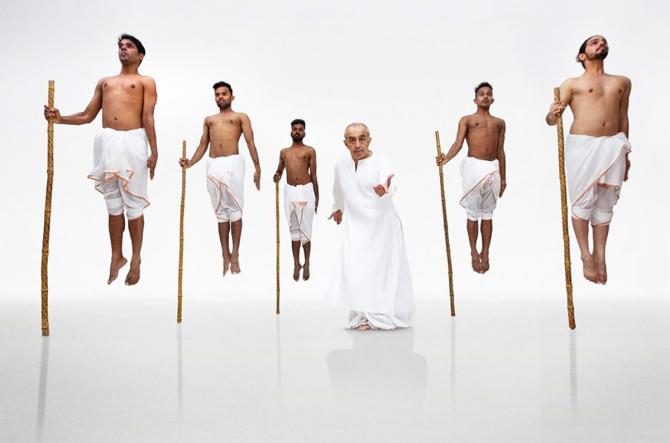 It's been a little over six months since the legendary Astad Deboo passed away.
And those who knew him miss him terribly.
For Astad was many things. Dancer. Choreographer. Creator. Social activist. Friend. Family.
Among the many who miss Astad are his dancers from Delhi's Salaam Baalak Trust, a non-governmental organisation that works with orphaned or abandoned children.
It was an association began in 2007 and remained unbroken until his shocking demise on December 10, 2020.
During the lockdown, he did not abandon his dancers.
"From the month the lockdown began, he started sending money for the dancers. Most of us are freelancers and had no source of livelihood. Our situation was desperate; our very survival was at stake,' says 36-year-old Mohammad Shamsul, who was helped by Salaam Baalak and met Astad through the Trust.
Every month, says Shamsul, Rs 1.5 lakhs would arrive in his account from the Astad Deboo Dance Foundation. The money was then distributed to the 15-odd dancers in Delhi whom Astad was supporting.
'Money would go to his dancers in Manipur, Chennai and Kolkata as well," he adds.
"All in all," adds Amit Kumar, photographer, videographer and dear friend, "he supported some 50-60 dancers, until he passed."
"It's amazing that he thought about us and that he supported us financially and medically. He would call us every week to check on us. How many people would do something like that?"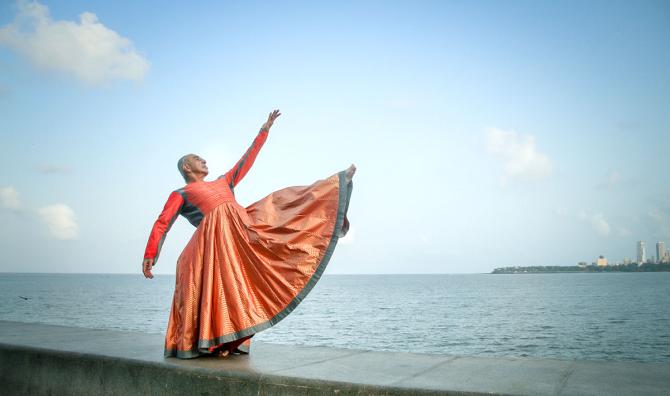 The Salaam Baalak dancers did four projects with Astad before the lockdown. And three more after the lockdown began. Boundaries 1, Boundaries 1.1 and Boundaries 1.2 debuted on Astad's Instagram handle.
"Astadji was my mentor, guru, father and friend. The way he taught us dance was very different. He was a perfectionist and he was stubborn about every detail. He taught us to take pride in our work. To take responsibility for our colleagues. He was just outstanding. I have worked with many gurus, but no one like him," says Shamsul.
After Astad's demise, says Shamsul, he feels incredibly "lonely. There is no one to stand by us now. Astadji taught us more than dance. He taught us how to be good human beings.
"He taught us that there was a vast world of dance beyond Bollywood.
"He taught us generosity. For our first performance, Breaking Boundaries, I was stunned to see my name in the posters as assistant choreographer. That was such a big thing for someone struggling to make a mark, struggling for a platform to show their worth," says Shamsul, who has been working as a choreographer for the past 15 years.
Amit cannot stop underlining Astad's generosity or the way he stood by his dancers after the pandemic began. "It was not easy for him to get funds. But he did. He was an amazing person, both personally and professionally. He was so hardworking. And he was such a secure artiste. I wonder if I will ever meet someone like him again."
Shamsul wanted to pay his guru a tribute on his birthday. As did Amit. The two of them connected and brought some of the other Salaam Baalak dancers into the picture.
Amit personally funded the video.
Take a look at their lovely tribute to an incredible human being: