Arundhuti Dasgupta reveals the anxiety and challenges of caring for elderly parents during the lockdown, especially if they are ailing and live away from you.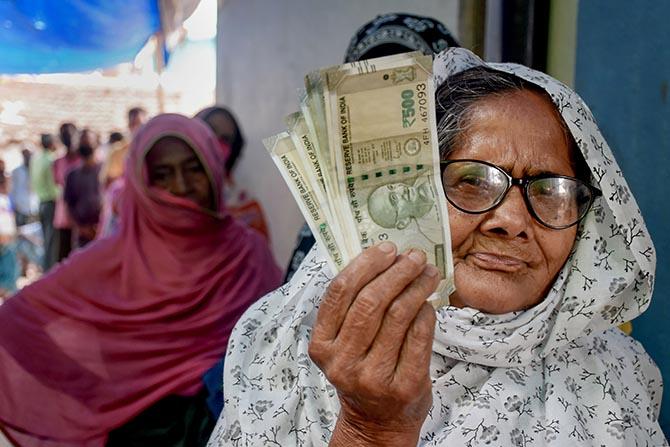 It is not the best time for my nearly 80-year-old mother to be discovering that she lost her husband three years ago.
My father had passed away after a prolonged illness.
At the time, my mother, who had fretted and worried throughout his illness, was in the bear grip of a paralytic stroke.
She has lived inside a cocoon of silence ever since, trapped in the labyrinth of her own mind.
Now, in the middle of the lockdown, when my only connection with her is through FaceTime over a weak WiFi link, she has miraculously found her voice.
And so she asks me, in a clear tone, "Where is Baba?"
Unable to grieve earlier, she has no time to do so now either as she listens to me take her through the sequence of events that have upended life as she knew it.
For the old and frail, and for the many like my mother who are grappling with different stages of neurological disorders, the pandemic has unleashed a storm.
It has spun circles of chaos around their lives and those who look after them.
In a slum in one of the suburbs of Mumbai, an old man has locked himself into his small room refusing to let anyone in, not even members of a local non-governmental organisation that delivers food packets to his home.
Now, they leave the food outside his door, letting him pick it up when he wants to.
It is not just the sick and infirm though who are bearing the brunt of the lockdown; others, too, are struggling to come to terms with it.
It is the relentless stillness of the days that one sprightly, and still employed, octogenarian resents the most.
His daily schedule is (or was until the lockdown) busier than most who are half his age.
He never really bothered with birthdays and candles, but he says that the virus has truly made him feel his age.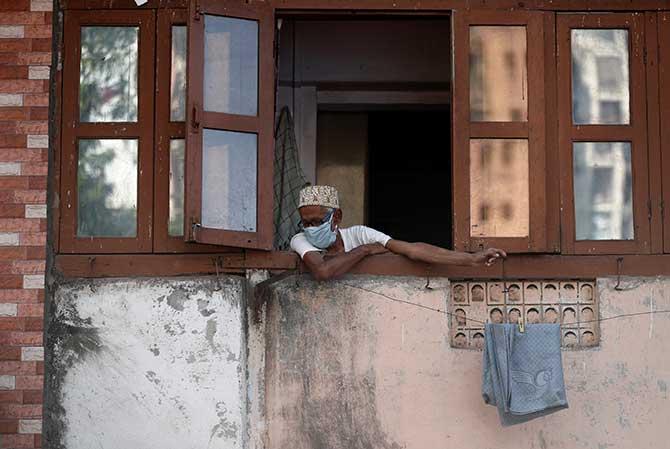 The news around COVID-19 has been twice as terrifying for those above a certain age band.
Early indications that the elderly are more vulnerable to the virus followed by a flood of news reports about how hospitals were refusing ventilators to those aged over 60 and that doctors were turning them away because there was no more room.
All of this quickly established the brutality with which the disease would cut through the bubble of humanity that we have built around ourselves.
Age will never be just a number again; it is the line that draws itself between life and death.
In more ways than one, the pandemic and the lockdowns that it has set in motion around the world have been the hardest on seniors and those entrusted with their care.
In isolation, anxiety levels are high, daily chores are a burden and, for the less privileged, procuring food and medicines has become nearly impossible.
Even for those who can afford the bills, medical stores are running dry, and despite their best efforts, falling way short of the demand in their neighbourhoods.
In one Mumbai suburb, for instance, which has a drugstore almost every kilometre and three hospitals, apart from several nursing homes, a daughter of a man who suffers from dementia and Parkinson's disease says that shops have run out of diapers and essential medicines.
She lives on a wing and a prayer, hoping that supplies will be restored once the lockdown is lifted.
Many elderly patients are dependent on an elderly caregiver, which makes everyone vulnerable to the disease, says Dr Anil Venkatachalam, consultant neurologist with the Nanavati Hospital, Mumbai.
Add to this the problem of medicines and nursing facilities -- for bedridden patients, daily routines have been thrown off kilter with children taking over from attendants who are unable to make it to work anymore.
Medicines are in short supply and many chemists are refusing to sell them without a physical prescription since these are Schedule H and H1 drugs.
After a certain age, medicines are as much a necessity as food.
And for the poor in the villages, both are running out.
This is the reality that Mathew Cherian, chief executive at HelpAge India, which works with the country's elderly population, tangles with every day.
"Just as the lockdown began, our volunteers managed to supply enough to last 15 days to the families we serve. But it is tough for the old, especially outside the cities."
Cherian says many elderly couples have their sons working in the cities, and they are now stuck on the road trying to get back home.
Daily news of people being lathi-charged or stranded without food and water is making them even more nervous.
And their sons, equally jittery, are braving hunger and abuse to walk back home.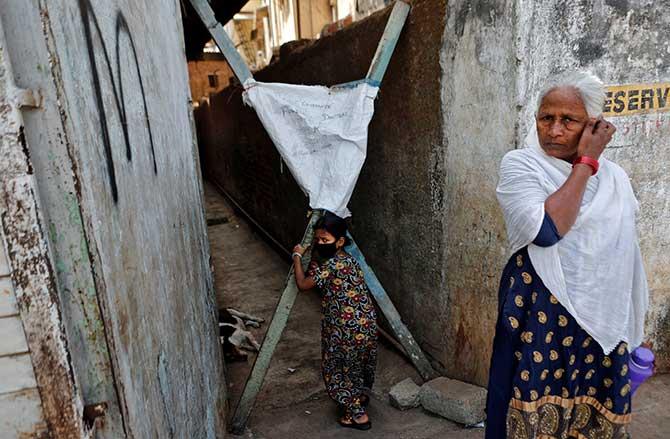 While there is a huge number of issues that they are facing as they navigate their way through the COVID-19 battlefield, these senior citizens also have a sense of stoic pragmatism that is letting them sidestep the grimness of the situation.
They want to get on with living, rather than dwell on death, an 80-year-old Mumbai resident tells me.
His wife and he are looking forward to the day the crisis comes to an end, while their daughters who live in three different time zones keep a round-the-clock vigil through video calls and messages.
Pervin Varma, a trustee with CRY who volunteers with an old age home in Bengaluru, says she has been surprised by the hope and cheerfulness among the seniors she works with.
"I spoke to some of the members of the home. Not being able to go and see them, I was worried about them. But they were all very chirpy."
They are helped both by their faith and by the fact that they are all together, she adds.
Many like my mother are also helped by a compassionate band of helpers.
One day as I worried about how to get some fresh vegetables across to her, an old-time domestic help who has spent much of the past year absent rather than present, called to say she had just delivered a week's stock of greens to her.
"Don't worry about the money, didi. I was worried about your mother," she said.
The kindness of people and the strength of neighbourhood communities have helped many senior citizens to keep going, especially those who live alone.
Hope and solidarity binds these communities, which is also why, as Varma points out, the story in many old age homes in the country has been one of hope rather than despair.