General Bajwa remains in command as army chief and Prime Minister Imran Khan did not play any role in the reshuffle, says Rana Banerji, who headed the Pakistan Desk at the Research and Analysis Wing, India's external intelligence agency.
The mysterious Khabrain 'report' proved a damp squib as the postings of the three star generals promoted on September 29, 2018 have been announced, incorporating another mini-reshuffle.
Presumably after Prime Minister Imran Khan's formal approval, General Qamar Javed Bajwa's nominee Lieutenant General Asim Munir Shah is the the new directordirector general, Inter-Services Intelligence Directorate, ISI.
Lieutenant General Nadeem Zaki Manj of the armoured corps has been appointed GOC, I Corps, Mangla replacing Lieutenant General Azhar Saleh Abbasi, also of the armoured Corps, who moves as inspector general training and evaluation (IG, T&E).
Another newly promoted general, Lieutenant General Shaheen Mazhar Mehmood, again of the armoured corps, has been appointed XI Corps Commander, Peshawar.
Lieutenant General Waseem Ashraf is the Pakistan army's chief of logistics staff at general headquarters.
Lieutenant General Qazi Mohd Ikram Ahmed has been shifted from as commander, army strategic forces command.
Lieutenant General Abdul Aziz, who was DG (planning) at the ISI, has been appointed military secretary.
The posting of Lieutenant General Syed Muhammad Adnan is yet to be decided.
Armoured corps officers seem to have come off better in this reshuffle with assignments to prominent corps commands in Mangla and Peshawar.
The strategic forces command remains with the artillery, with an officer earlier in a staff post now accommodated in a prestigious field command.
These changes confirm that General Bajwa remains in command as army chief and Prime Minister Imran Khan did not play any role in the reshuffle.
Earlier, a 'report' surfaced in Khabrain, one of Pakistan's largest circulating Urdu dailies, alleging that there was a plot to kill General Bajwa, hatched by Lieutenant General Asim Munir Shah and outgoing ISI chief Lieutenant General Naved Mukhtar.
According to the Khabrain 'report' the plot involved air defence officers who would shoot down General Bajwa's helicopter as he returned from a foreign trip.
General Bajwa has just returned to Pakistan from a three-day trip to Jordan. He then hot-footed it to Quetta where Prime Minister Imran Khan was given a security briefing at the XII Corps headquarters on the Baluchistan situation.
The 'report' was authored by by Zaid Hamid, a known maverick journalist who carries little credence. Hamid was discredited by the ISI itself after being patronised for years to spew anti-Indian propaganda.
In November 2008, Hamid claimed Mumbai 26/11 was a 'Hindu-Zionist plot'. In 2013, he alleged a similar plot to kill former army chief General Ashfaq Parvez Kayani, ostensibly for his 'pro-democracy' views.
In 2015, he was arrested by the Saudi authorities while on the umra with his family. Hamid is a Muhajir. His mother was reportedly from Kashmir.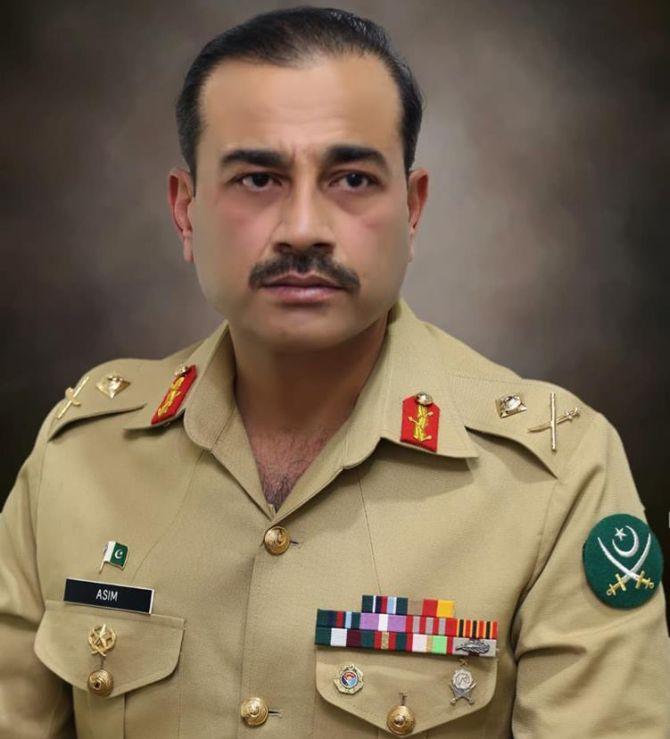 Lieutenant General Asim Munir, formerly the director-general military intelligence, is considered to be close to General Bajwa.
The frivolous Khabrain report could have been a ploy from some of General Munir's disgruntled peers who consider him too junior to hold the prestigious DG ISI job.