While the rich are buying expensive luxury vehicles in Patna, the poor continue to suffer.
The pandemic, discovers M I Khan, has cast new light on the stark economic divide in the capital city of Bihar, India's poorest state.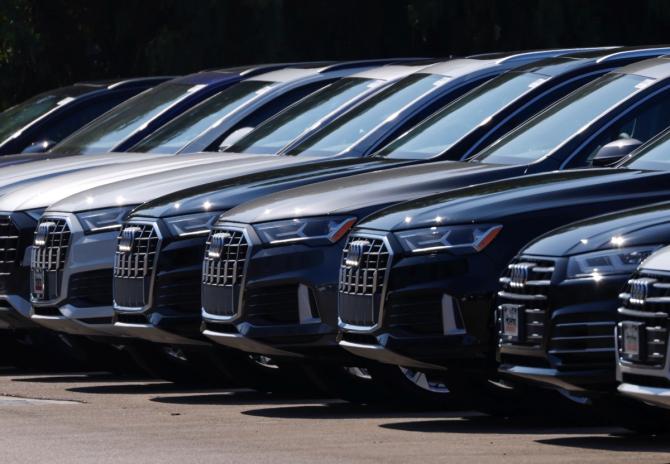 This is not a statistic you would expect to hear in COVID times.
But here it is -- the luxury car business has been booming in Patna, the capital of impoverished Bihar.
Despite the economic slowdown, the declining GDP and the growing joblessness, automobile sellers in Patna have sold a large number of luxury vehicles in the last 17 months.
Here are some numbers about the vehicles Patna's rich have bought:
9 nine Mercedes-Benzes (a Mercedes-Benz can cost anywhere between Rs 45 lakh-Rs 1 crore)
9 Land Rovers (a Land Rover can cost between Rs 62 lakh-Rs 1 crore)
21 BMWs (a BMW can cost between Rs 45-60 lakhs)
200 Toyota Fortuners (a Fortuner can cost between Rs 30-45 lakhs).
If these numbers don't cause your eyes to pop, here are some more figures provided by an official from the Patna district transport office:
"About 894 cars and SUVs -- that are priced at more than Rs 20 lakhs each -- were sold from April 1, 2020, till August 31, 2021, in Patna.
"During the same period, about 8,094 cars and SUVs -- priced at more than Rs 10 lakhs -- were also sold.
"As were 898 high-end motorbikes -- priced at more than Rs 2 lakhs.
"During the last five months of the current financial year, 1,825 cars and SUVs priced at more than Rs 10 lakh each; 304 cars and SUVs priced at more than Rs 20 lakh each and 462 bikes priced at more than Rs 2 lakh each were sold.
"This data is based on the official registration of these vehicles at the DTO."
What surprised DTO officials is that the sale of luxury brands like Audi, Volvo and Skoda have increased as well in comparison to pre-COVID times.
According to sources in the DTO, the purchasers include the neo-rich, wealthy doctors, contractors, the liquor and sand mafia and government officials.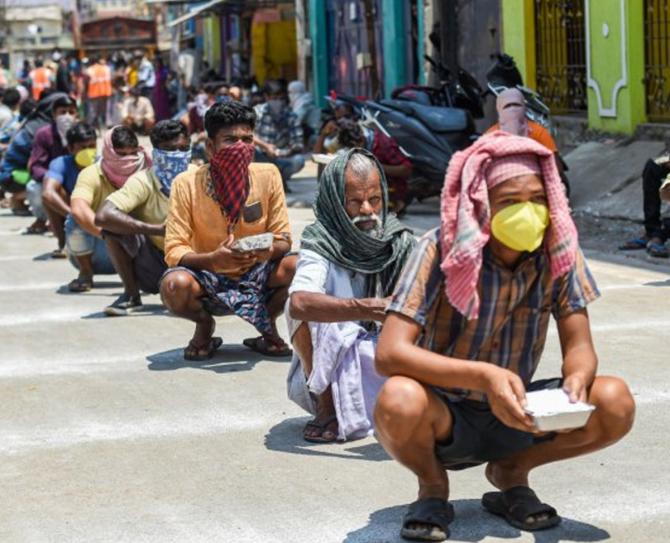 Though Patna's roads are congested -- and have been for years -- cars belonging to top brands are now a common sight. The problem of jam-packed roads has been aggravated by rampant encroachment.
Ironically, Bihar continues to remain one of India's poorest states. The high rate of joblessness forces a large chunk of its population to find livelihood in other parts of the country. The extent of this tragedy was exposed when the migrant workforce was forced to return home during the lockdown.
As per the latest NITI Aayog Sustainable Development Goals Report, 2020-2021, Bihar is the country's most backward state.
In July this year, in a written reply to a question raised in the Lok Sabha, Union Minister of State (independent charge) for Statistics and Programme Implementation Rao Inderjit Singh said that, according to the NITI Aayog's latest report, Bihar's composite score (52 out of 100) was the lowest among all states. The NITI Aayog index, he added, uses 115 indicators.
The minister attributed Bihar's poor score to factors like poverty, the worst literacy rate in those who are 15 and above and the lowest mobile and internet use.
'A high proportion (33.74 per cent) of the population lives below the poverty line and (a population) as high as 52.5 per cent suffers from multidimensional poverty. Only 12.3 per cent of households have any usual member covered by health insurance.
'As high as 42 per cent of children under five years of age are stunted, which is the highest in the country. It has the lowest literacy (64.7 per cent) in the age group of 15 years and above,' he stated in his written reply.
The minister also told Parliament that Bihar has the lowest mobile teledensity (50.65 per 100 people) and the lowest number of Internet subscribers (30.99 per 100 people).
Satnarayan Madan, an activist, said corruption is rampant in Bihar and is the main source of income for the neo-rich involved in construction and contractors engaged in the implementation of government-run infrastructure development and welfare schemes.
"While the number of expensive vehicles sold during the pandemic may have provided a boost to the economy," Madan adds, "there are thousands in Patna who continue to grapple with the loss of their livelihood."
Feature Presentation: Rajesh Alva/Rediff.com