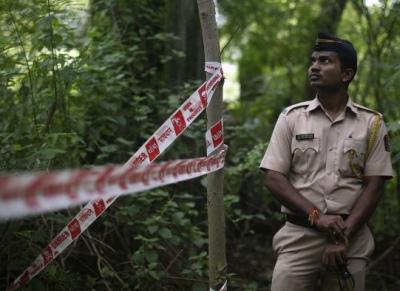 In what can only be described as barbaric, a 17-year-old youth was on Wednesday hacked to death in Puducherry by members of an unidentified gang who severed his head and threw it inside a police station in neighbouring Tamil Nadu.
The body of the deceased, identified as Swethan, was dumped in a lake bed in Bahoor village of Puducherry. He had been released on bail in a criminal case, police said.
After going through the CCTV footage of cameras near the police station, three persons in the age group of 20-24 years were arrested on Thursday in connection with the incident, the police said.
Interrogations revealed that the incident occurred due to personal enmity.
According to the police, after decapitating him, they travelled on a two-wheeler with the head wrapped in a gunny bag before throwing it into the premises of the Reddichavavadi police station on Wednesday night, the police said.
Image used is for representational purposes only.