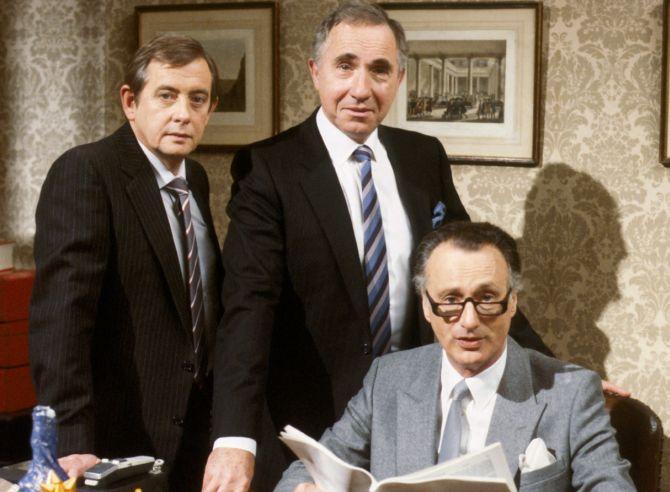 The writer behind popular British political satire shows 'Yes, Minister' and 'Yes, Prime Minister', Sir Anthony Jay, has passed away at the age of 86 after a long illness.
The writer and producer died "peacefully" on Sunday evening surrounded by his wife and family, a spokesperson said on Tuesday.
Jay's career began in the BBC's current affairs department where he was a founding member of the 'Tonight' team.
He later scripted a number of documentaries on the British royal family and Queen Elizabeth II.
However, he was best known for his political comedies which he co-wrote with Jonathan Lynn.
'Yes Minister', which ran for three series between 1980 and 1984, followed the travails of fictitious British MP James Hacker, minister for administrative affairs, and his battles against unflappable Whitehall civil servant Sir Humphrey Appleby.
The subsequent 'Yes, Prime Minister', broadcast for two seasons between 1986 and 1988, portrayed Hacker's life after he entered 10 Downing Street.
Then Prime Minister Margaret Thatcher was known to be a great fan of the series.
Lynn told BBC he and Sir Antony were "very, very good friends", adding: "Tony was someone I was immensely fond of. We didn't really agree about a great many things -- he was a right-wing Conservative and I would describe myself as sort-of left leaning."
Jay also authored several management books and founded Video Arts, a management and sales training film company, alongside British actor John Cleese and two other colleagues in 1972.
IMAGE: The writer and producer, who co-authored the successful BBC series 'Yes, Prime Minister' died "peacefully" on Sunday evening surrounded by his wife and family. Photograph: UKTV