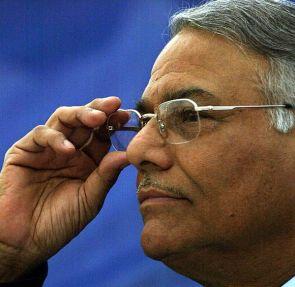 Senior Bharatiya Janata Party leader Yashwant Sinha on Saturday rubbished media reports that he was not attending the Goa conclave because he is sick, and said that he is not suffering from ''NaMonia'', as has been headlined in many dailies.
"I am not suffering from ''NaMonia''. I am in perfect health, but there can be several other reasons for me not going to Goa," he told mediapersons in New Delhi, while expressing his displeasure over media publishing baseless stories about him.
Several BJP leaders, including party veteran Lal Krishna Advani, gave the two-day national executive meet in Goa a miss, prompting the ruling Congress Party to say ''Namonitis'' had struck the BJP. They were calling it ''NaMonia'' on Twitter.
Advani''s absence from the office bearer's meeting in Goa has given a clear indication that he is upset with the proposal of making Gujarat Chief Minister Narendra Modi the face of the party's poll campaign panel.
There are even reports in the media quoting him, as insisting that BJP president Rajnath Singh should take key party decisions only in his presence.
Advani earlier on Friday skipped an important session of the 12 office-bearers of BJP. According to certain media reports, a chartered flight that was hired to take Advani to Goa this morning for the party's national executive was cancelled.
Some senior BJP leaders, close to Advani, are also opposed to Modi being projected as the party''s foremost leader. Jaswant Singh, Uma Bharti, Maneka Gandhi, Varun Gandhi and Shatrughan Sinha are also not attending the Goa conclave.
Image: Yashwant Sinha