This week's collections of stories that are weird and crazy!
Strumming my pain... Patient plays guitar during brain surgery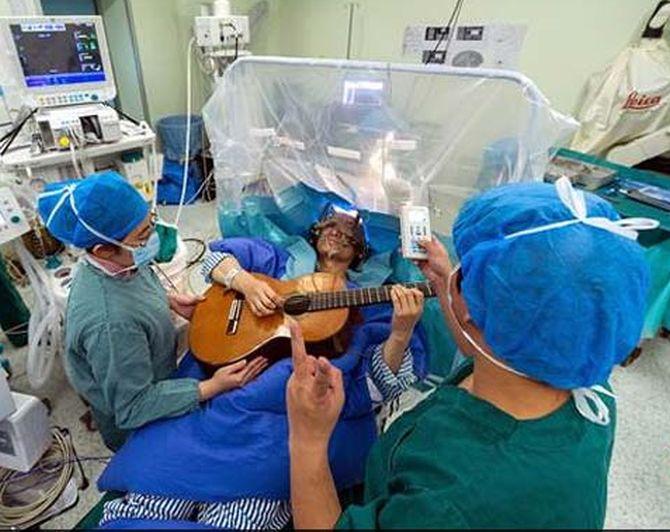 A Chinese musician strummed his guitar during a complex brain surgery on Monday so that doctors could assess the maneuvering skills in his fingers as they operated on him.

The patient had developed a neurological condition in the 90s which left him unable to write music or play the guitar. An operation in Shenzhen in Southern China "involved doctors planting battery-powered electrodes in the 57-year-old's brain, which will last for about ten years".
A neurologist at the hospital was quoted as saying that the musician, referred to as Li Xiaong in Chinese media, had to stay conscious during the operation to help doctors place medical electrodes in parts of his brain that control the muscles in his fingers. "He was able to test the success of the implants during the procedure by playing the guitar.
---
Norway woman says she's a cat trapped in a human body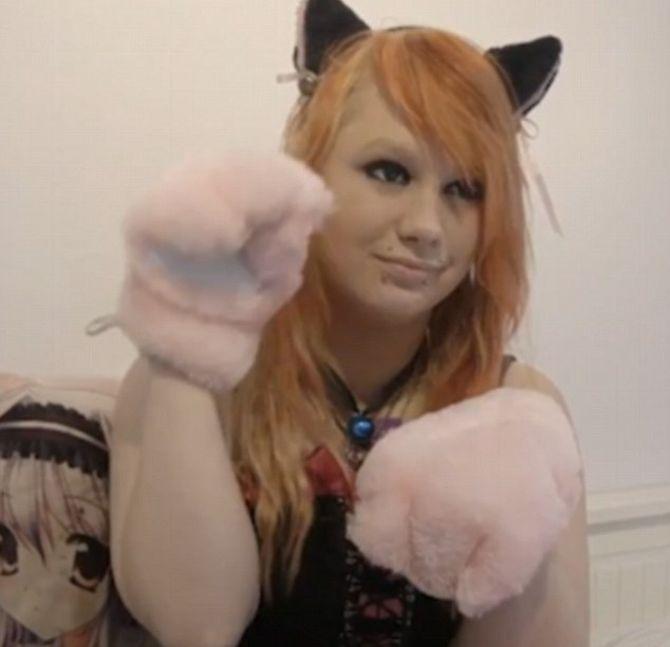 A woman who believes she was born a cat has opened up about her life as a feline, describing how she has a superior sense of hearing and sight which allows her to hunt mice in the dark.
Nano, from Oslo, Norway, looks like a human, walks like a human, and sounds like a human, she's not a human, she says. She's a cat.
Nano says that just like traditional cats, she hates water and can communicate simply by meowing. Nano compensates for her lack of cat ears by wearing a pair of pointed ears on an Alice band.
She will also wear an artificial tail and sometimes walk on her hands and feet. She said it wasn't until she was a teenager that she realised she wasn't human.
---
Finger Lickin' Good: McDonald's serves chocolate covered fries
Japan has done it again, putting wacky items on their McDonald's menu. This time around, it's sinfully and salty, double-chocolate dripped fries!
The Original Golden Crispy McFry Potato with double-chocolate sauce, which has been dubbed the "McChoco Potato", was just introduced on January 26.

The McChoco Potato that is available for a limited time only, comes in a pack which contains "double choco sauce", consisting of milk and white chocolate.
---
'Leaders Number One': The Putin-inspired fragrance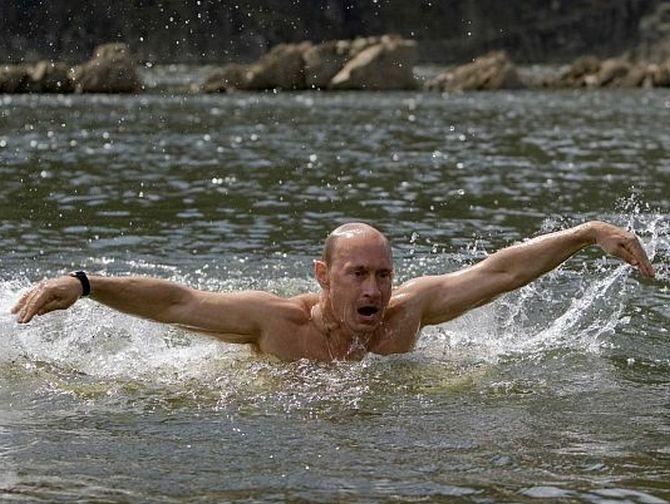 P-U-tin!
A new men's fragrance inspired by Russian President Vladimir Putin has gone on sale in Moscow department stores, according to a new report.
"Leaders Number One," the creation of Russian perfumer Vladislav Rekunov, comes in a glossy black bottle that is emblazoned with an iconic white-shaded side-profile image of Putin himself. The fragrance is on sale at luxury department stores across Moscow for the equivalent of $95.
The cologne evokes scents of lemon, black currant and fir cones, shoppers said.
---
Real love is this woman who sleeps with a cut out of the singer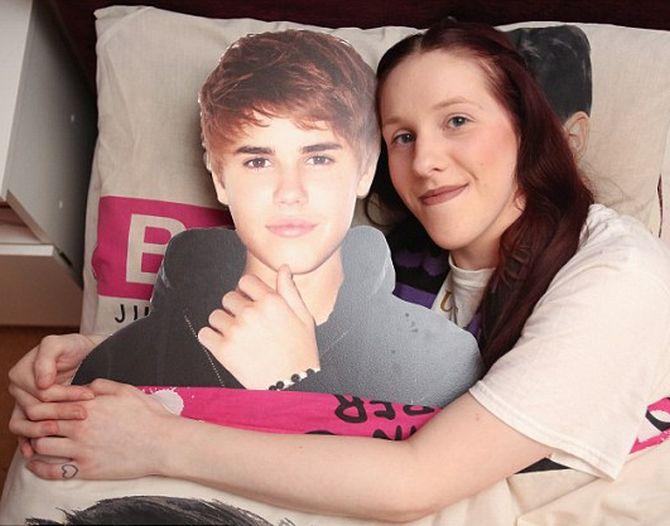 Someone get this woman a cold compress because her Bieber fever is on Fire. Gabrielle Newton-Bieber, 22, is not your typical Justin Bieber fan, for a lot of reasons. For starters, the UK native has been in love with the 21-year-old singer since he hit the pop scene in 2009. She sleeps with a cardboard cut-out of the Biebs.
And she also legally changed her last name to, you guessed it, Bieber. Newton-Bieber also has five tattoos dedicated to Biebs. She's also planning on getting a sixth for the star's latest album.
---
CREEPY! They aren't women… they are lifelike dolls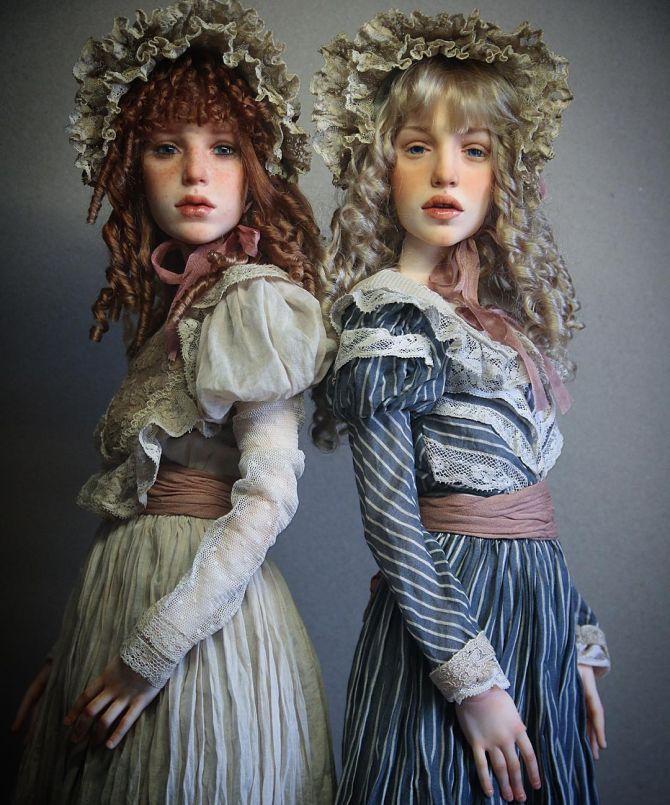 With their freckled faces, tightly-curled ringlets and glossed lips, Ulyana, Natalia and Sophia look every inch real live girls.
It's only their unusual peasant dress which marks them out as slightly different on first glance.
In fact, these three, and many more like them, are actually incredibly lifelike dolls.
Created by Russian artist Michael Zajkov, he shares the chilling models with more than 71,000 followers.
And it's not just faces that he has managed to perfectly recreate. Their tiny fingers and nails, the little upturn in noses and slightly-parted lips are all "creepy" in their realism.
---
Hiss-tory! Man puts four snakes into his mouth
A man known as the "Snake Ninja" in Brazil placed the heads of four live snakes in his mouth for several seconds to protest deforestation.
Arteval Duarte, who dubbed himself the "Snake Ninja," filmed a stunt last week in Goianesia do Para where he gathered the four snakes -- a chicken snake, a coral snake, a clelia snake and an epicrates assisi -- in a clump with their heads at the top.
Duarte places the snakes' heads in his mouth and holds them there for several seconds, before releasing them unharmed.