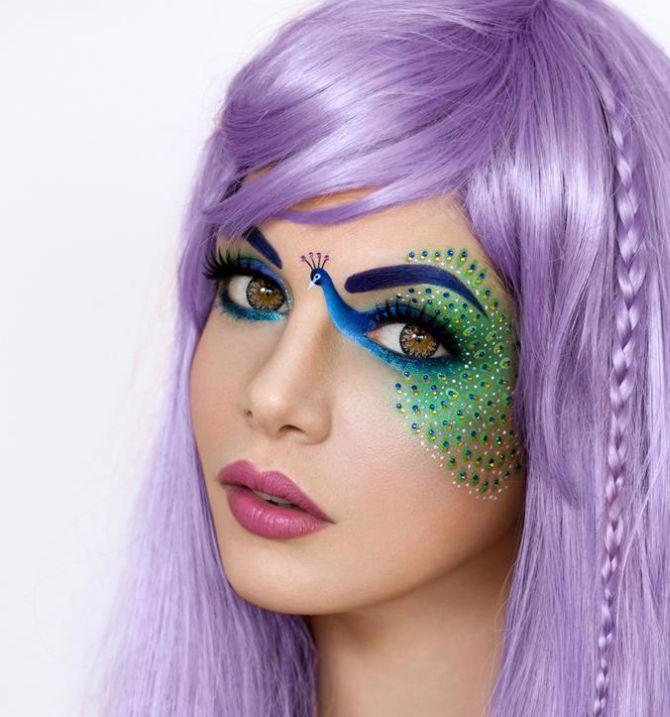 This week's digest of weird, true and funny news from around the world
1) Weird couple take wedding pictures with coffin!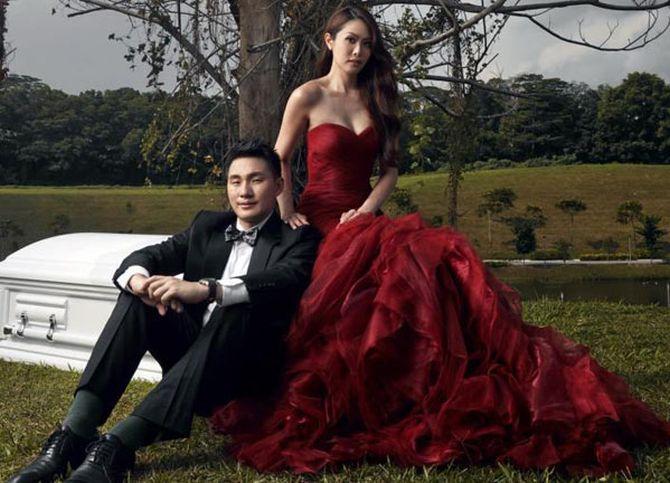 Weddings are a chance to show the world your love in a totally unique way - but one couple have taken their individuality to the extreme.
Jenny Tay, 29, and Darren Cheng, 30, who are both undertakers, have made broken new grounds by posing in and with a white coffin in a park in Punggol, Singapore.
The couple say that the concept of death is as important to them as ever, even when it comes to saying 'I do'.
Jenny said, "When couples take wedding pictures, many of them think of something significant and meaningful to them - their favourite cafe, the place where they first met. "Both of us are very passionate about our jobs, so I thought, why not?"
---
2) Pet owner hires out entire 5-star hotel as birthday treat for sea lion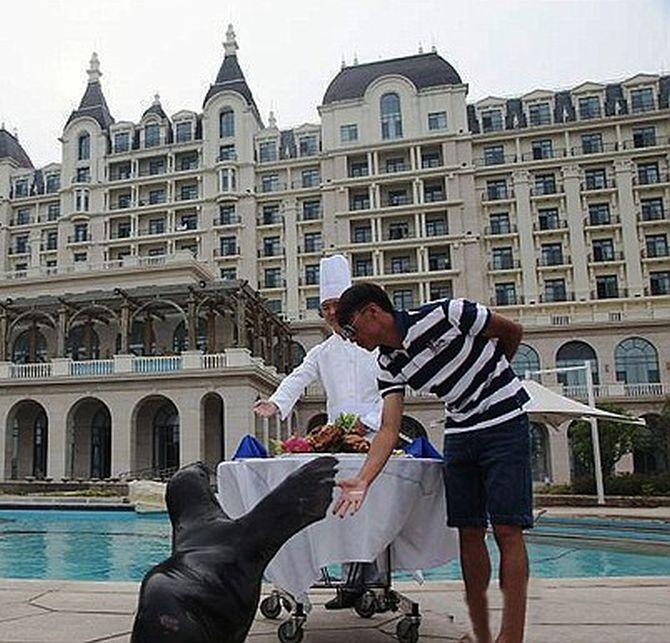 If you think you pamper your pet too much, you've got nothing on this guy.
This pet sea lion made a few waves on its birthday as it was treated to a two night stay at a five star hotel complex. The son of Wang Jianlin -- one of China's super-rich -- wanted to give his beloved sea creature some real glamour. So he pulled out all the stops and booked out the whole establishment. The sea lion was given the run of the premises at the popular Ocean Spring Hotel, in coastal Qingdao City.
---
3) Robot-staffed 'Weird Hotel' in Japan unveiled
From the receptionist that does the check-in and check-out to the porter that's an automated trolley taking luggage up to the room, this hotel in southwestern Japan, aptly called Weird Hotel, is manned almost totally by robots to save labour costs.
Hideo Sawada, who runs the hotel as part of an amusement park, insists using robots is not a gimmick, but a serious effort to utilise technology and achieve efficiency.
The receptionist robot that speaks in English is a vicious-looking dinosaur, and the one that speaks Japanese is a female humanoid with blinking lashes. "If you want to check in, push one," the dinosaur says. The visitor still has to punch a button on the desk, and type in information on a touch panel screen.
---
4) This man has gone under the knife to look like North Korea's Kim Jong-Un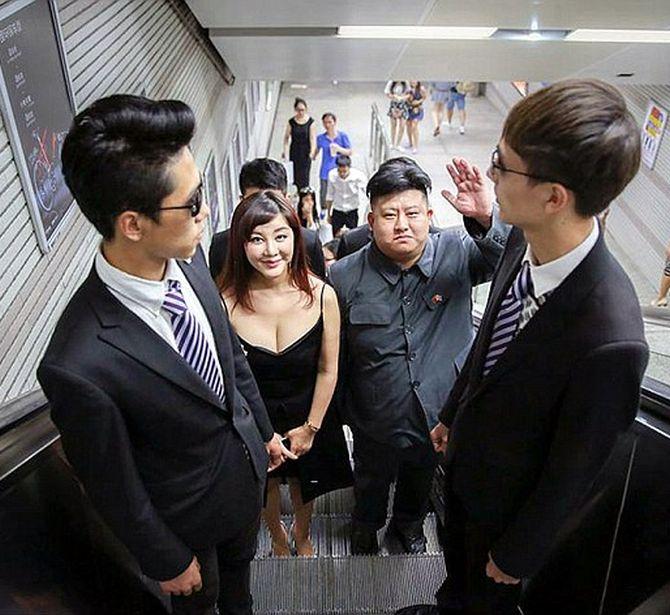 If you're looking to hire a lookalike of the despotic leader of a shady East Asian dictatorship, then Wang Lei is your man. The 32-year-old from China bears an uncanny resemblance to Kim Jong-Un and has even gone under the knife to boost the similarities.
He was snapped by photographers in Nanjing, Jiangsu Province, after he became friends with a plastic surgery-loving celebrity and the pair went on a date together.
---
5) In Russia, women compete to be bitten by mosquitoes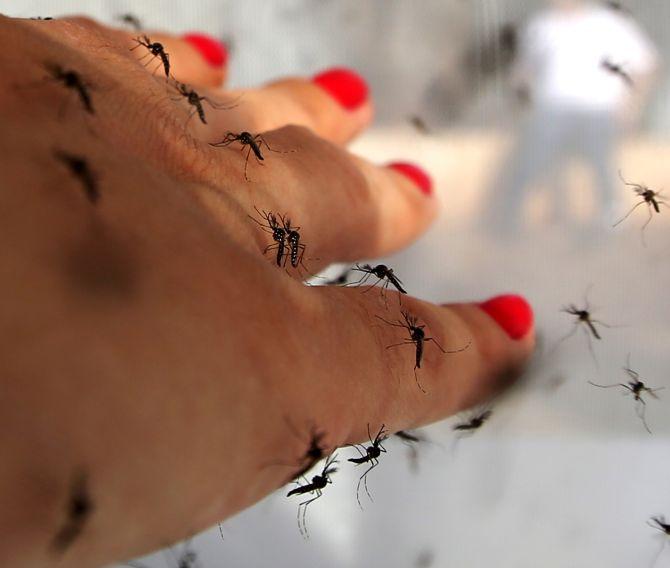 Mosquitoes: the scourge of every corner of the Earth except for Berezniki, Russia. That town is gearing up for its three-day Russian Mosquito Festival, which begins on Friday. As part of the festival, there's a "Most Delicious Girl" contest in which shorts- or dress-clad women compete to see who can attract the most mosquito bites in 20 minutes.
---
6) Munich introduces same-sex traffic signals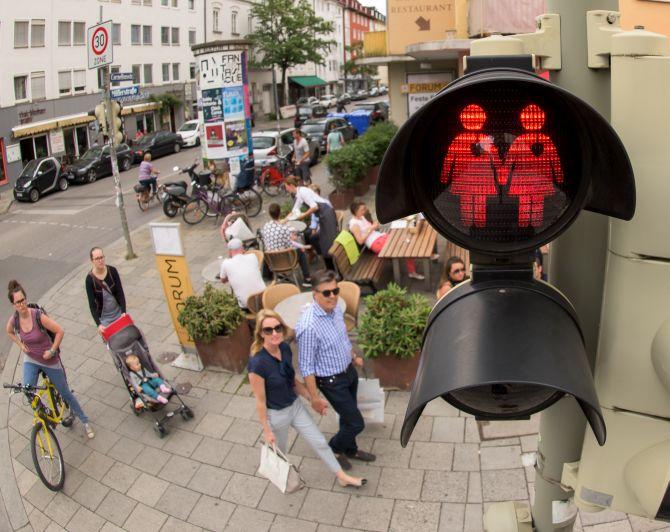 Love is in the air. Munich, taking a cue from a similar project in Vienna, introduced the same-sex signals at a limited number of traffic lights in its downtown for the recent LGBT pride festival, also known as Christopher Street Day, and has since decided to keep them. Dozens of red and green lights depicting same-sex and opposite-sex couples holding hands as they stand or cross the street together now adorn the city's intersections.
---
7) 'Drunk' squirrel causes damage at UK club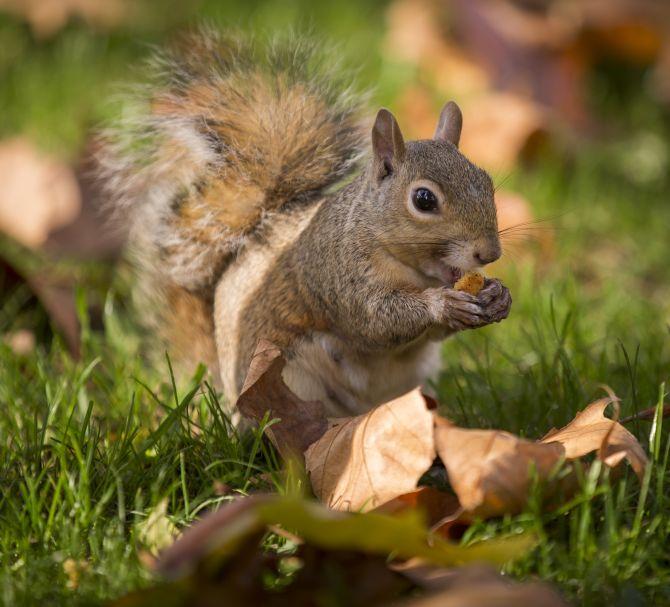 A "sizzled" squirrel caused hundreds of pounds worth of damage at a private club in the UK when it turned on a beer tap and knocked over glasses and beer bottles.
The secretary of Honeybourne Railway Club Sam Boulter said he originally thought someone had broken into the premises, near Evesham in Worcestershire.
The floor was covered in beer and glasses and bottles smashed, Boulter said.
Boulter, 62, said he then saw a squirrel "staggering around" after coming out from behind a box of crisps.
"He must have flung himself on the handle and drank some as he was staggering around all over the place and moving a bit slowly. I've never seen a drunk squirrel before. He was sizzled and looked a bit worse for wear, shall we say," he said.
---
8) This woman creates beautiful works of art… on her eyelids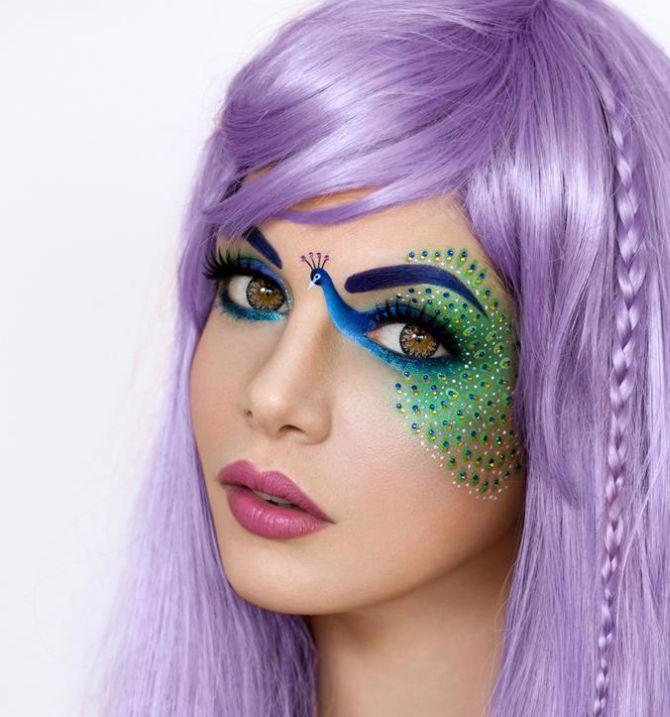 From tropical fruit to fairy tales, if you can imagine it Tal Peleg can draw it. On her own eyelid.
The Israeli blogger (who describes herself as a 'visual' rather than 'makeup' artist), has built up a loyal fan base of followers (197,000 on Facebook, 142,000 on Instagram) who can't get enough of her eye-popping eyelid art.