Snakes on a subway to polar bears breaking into homes, our world is a truly weird place.
1) Subway passenger pulls out pythons from bag in train
Startled passengers on a New York train were left staring in disbelief at the sight of a man holding two enormous snakes during their evening commute.
The unidentified man was seen casually handling the reptiles on the C train, according to a rattled eyewitness who took a couple of pictures on his phone. Eric Hertzog, a 26-year-old radio producer got on the uptown subway at Canal Street and saw the man 'playing' with the snakes.
---
2) Woman quits job to twerk for a living
A Florida woman claims she is making a six figure salary as one of the world's first professional twerkers. Jessica Vanessa, 22, has become a social media superstar on the back of her ability to shake her assets. She quit her job as a teaching assistant when her Vine persona took off and advertisers started paying her to promote their products to her two million followers. Vanessa said: "What I make in six seconds would take me like four months to make as a teaching assistant."
---
3) Udderly unbelievable! US cow named tallest in the world
llinois has the tallest cow in the world — and that's no bull. A 6-foot-4-inch cow owned by an Illinois woman was recently dubbed the world's tallest. Patty Hanson and Blosom the cow smiled for their official Guinness World Records photo shoot Monday. Blossom was measured at the height at her shoulder.
---
4) This woman has an ultimate 'selfie' hand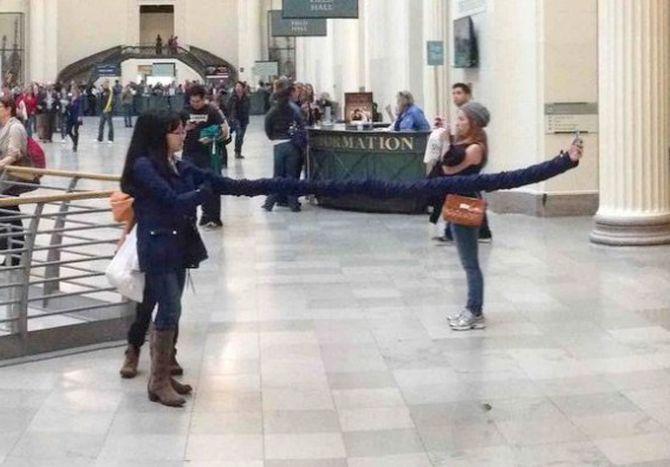 Forget the latest new selfie gadget – this tourist has mastered the art of self photography with her own elongated arm. Sort of.
The picture was captured by Reddit user Strid3r21 as he took a panoramic shot with his camera at the Field Museum of Natural history, Chicago, Illinois.
In it, the unsuspecting tourist appears to be taking a long range shot of herself, with an inconceivably long reach.
---
5) Thirsty polar bear breaks into home, chugs oil
A polar bear made its way into a home in a tiny village in Alaska, terrifying the 81-year-old homeowner. Ruby Kaleak, whose job it is to patrol the polar bears in the small village of Kaktovik, Alaska, responded to a call of a bear in an entryway of a home. When Kaleak got to the home, she saw a giant polar bear inside the doorway, eating from a drum of seal oil. The elderly homeowner crawled to the radio to call the beat patrol. The bear was shooed away and nobody was injured.
---
6) Too good to eat: Gown made entirely out of chocolate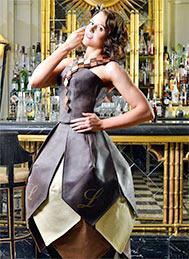 Costume designer Caroline McCall has made a chocolate dress by using nine stone of milk, dark and white chocolate.
The gown, which is strapless with a fitted bodice and elegant tulip-shaped skirt made from leaves in varying shades of brown, pale green and chestnut, is made from more than 60kg of Lindt Excellence chocolate.
---
7) New York fan Wants J.Lo street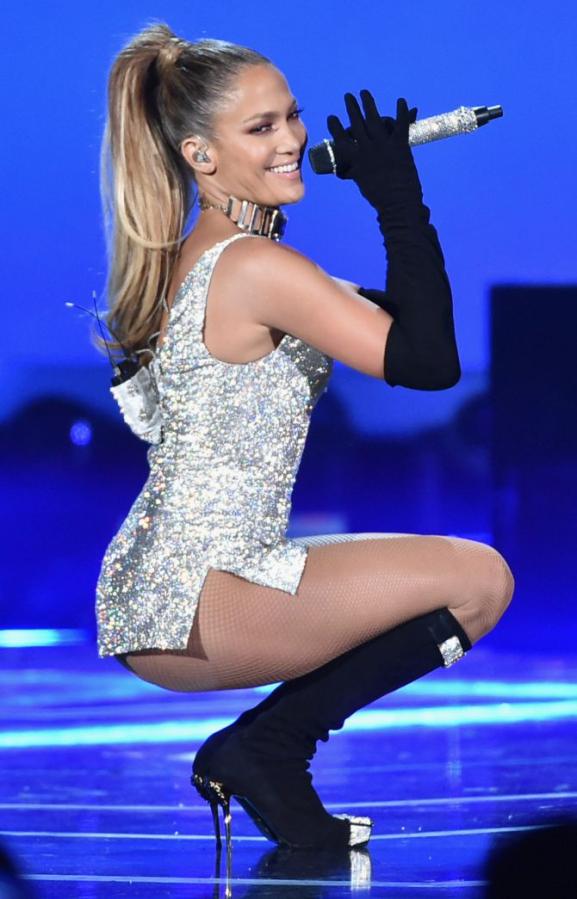 A New York fan is calling on "every Jennifer Lopez lover in the world" to support his effort. Just over 1,300 people agree that singer, dancer and actress Jennifer Lopez should have a street named after her–where else but the Bronx. Bronx resident Edgardo Luis Rivera launched a Change.org petition calling for one of the blocks in Jenny-From-the-Block's old borough to be named in her honour.
---
8) New York makes yogurt official state snack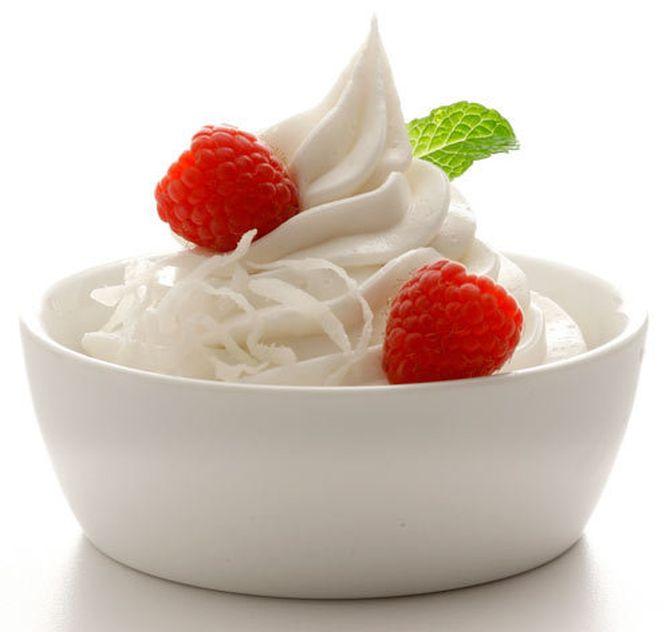 Yogurt became New York's official state snack on Wednesday, joining the likes of popcorn and salty boiled peanuts among popular foods honored by US states.
New York has become the nation's top yogurt producer amid the booming popularity of strained Greek-style yogurt, the office of Governor Andrew Cuomo said. Cuomo signed a bill making it the official state snack.