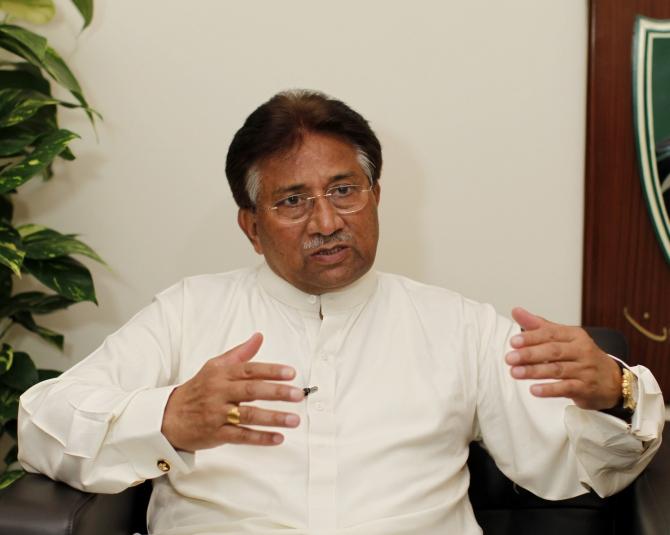 Taking on the Nawaz-Sharif led government, former prime minsiter Retired General Pervez Musharraf has claimed that Pakistan is facing international isolation thanks to its own wrong policies.
Musharraf's statement comes in the wake of the postponing of the SAARC summit which scheduled for November in Islamabad, as Bangladesh, Afghanistan and Bhutan, joined by Sri Lanka on Friday, pulled out citing concerns over terrorism.
According to Dawn, the Chairman of the All Pakistan Muslim League spoke by telephone to APML workers on the party's sixth foundation day and lashed out at the government.
"It is astonishing that the government has taken and spent a loan of $35 billion but not a single beneficial megaproject has been completed with that money. Instead, the people have been suffering because of the government's corruption," he said.
Training his guns on New Delhi, Musharraf stated that India is only good at hurling threats but if Pakistani military decides to act on them the response will assume a far more practical form.
"India should realise that Pakistan is not Bhutan. India has a habit of levelling allegations against Pakistan each time there's an attack on its soil," he said.