World leaders voiced solidarity with Spain after the terrorist attack in Barcelona which claimed the lives of 13 people.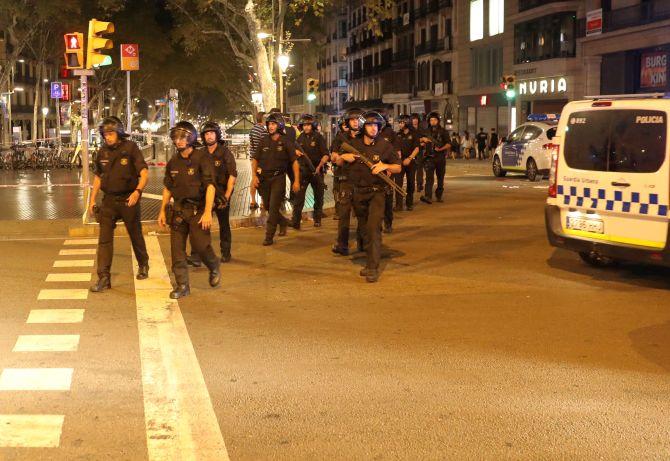 Today the fight against terrorism is the principal priority for free and open societies like ours. It is a global threat and the response has to be global.
Spanish Prime Minister Mariano Rajoy
The United States condemns the terror attack in Barcelona, Spain, and will do whatever is necessary to help. Be tough & strong, we love you. Study what General Pershing of the United States did to terrorists when caught. There was no more radical Islamic terror for 35 years.
US President Donald Trump
My thoughts are with the victims of today's terrible attack in Barcelona and the emergency services responding to this ongoing incident. The UK stands with Spain against terror.
British Prime Minister Theresa May
We strongly condemn this cruel and cynical crime perpetrated against ordinary citizens. The terror attack reaffirms once again the need to truly unite the efforts of the entire international community in the fight against terrorist forces.
Russian President Vladimir Putin
We are thinking with profound sadness of the victims of the revolting attack in Barcelona – with solidarity and friendship alongside the Spanish people.
German Chancellor Angela Merkel
Michelle and I are thinking of the victims and their families in Barcelona. Americans will always stand with our Spanish friends. Un abrazo.
Former US President Barack Obama
All my thoughts and the solidarity of France are with the victims of this tragic attack in #Barcelona. We remain united and determined.
French President Emmanuel Macron
IMAGE: Armed Catalonian Mosses de Escuadra officers leave the area where a van crashed into pedestrians at Las Ramblas in Barcelona, Spain. Photograph: Sergio Perez/Reuters