Women can now work as bartenders in Karnataka albeit under a dress code that forms part of the government guidelines which received the high court nod on Tuesday.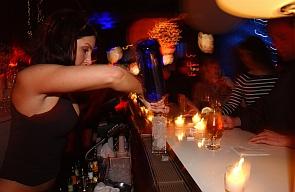 The court permitted women to be employed as bartenders, as government submitted its guidelines under which all outlets will have to seek a prior approval of the competent authority to employ women, who need to be 21 years of age or more.
The prescribed dress code, according to the guidelines, is: "a decent uniform" comprising full trousers and full shirts/T shirts with or without a blazer or a salwar kameez with dupatta (without vulgar display of the body).
A model of the attire should be approved by the licensing authority and the women employees should mandatorily wear the uniform during duty hours, the guidelines said.
The court allowed a petition filed by Bangalore Ladies Working Bars and Restaurant Owners' Association seeking restraining police from interfering with their lawful business and to permit women to be employed as bartenders.
In his order, Justice A S Bopanna directed the police not to interfere with the lawful business of the petitioner and permitted women to work as bartenders as per the guidelines.
The guidelines covering bars and other places of public entertainment will have to be approved by the licensing authority -- the city corporation Bruhat Bangalore Mahanagara Palike or the Town Municipal Council.
The rules also provide that particulars of women employees- proof of address, age and permanent residence and photograph- should be submitted to the jurisdictional police station and labour department within 30 days of obtaining licence.
Details of fresh appointments and resignations should also be submitted to the two authorities.
Image for representation only
Picture: Scott Harrison/Getty Images