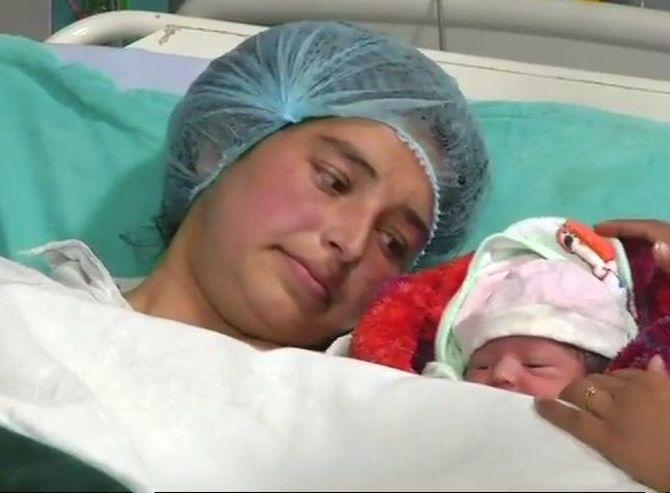 A pregnant woman, who was injured in an attack by armed terrorists on the family quarters at the Sunjuwan military camp in Jammu, delivered a baby girl in the hospital on Sunday.
Rifleman Nazir Ahmed and his pregnant wife were injured in the firing by the terrorists and were shifted to the Military Hospital at Satwari, an army official said.
"The army doctors worked all night to save the life of the severely injured pregnant woman with gunshots wounds and helped her deliver a baby girl, following a caesarean section operation," said Jammu-based army public relations officer Lt Col Devender Anand.
"Both the mother and the baby are stable," he added.
Lt Col Anand said the condition of a 14-year-old boy, who was admitted to the hospital with a gunshot wound in his head, however remained critical.
Five army men, including two junior commissioned officers, and the father of an armyman died, 11 others were injured. Three Jaish-e-Mohammad terrorists were also killed in the two-day gunbattle, following the terror attack on the military camp on Saturday.
Image: Rifleman Nazir Ahmed's wife was severely injured when three Jaish-e-Mohammad terrorists attacked the Sunjuwan military camp in Jammu. Photograph: ANI/Twitter