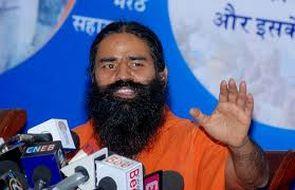 Yoga Guru Ramdev on Monday said he would not contest the general elections scheduled next year but would help Gujarat Chief Minister Narendra Modi become the next prime minister.
"I will not contest the Lok Sabha elections nor will I hold any top post," Ramdev, who was here to address the youth wing of his organisation, told reporters.
"But I will help Narendra Modi become the next prime minister of the country," he said.
Ramdev criticised Congress and its leaders for "rampant corruption" in the country, and called party vice general secretary Rahul Gandhi an "innocent guy" with no clue about the country and its people.
"Congress is the den of corruption... Rahul Gandhi is an innocent guy who has no knowledge about India and its people."
He claimed that corruption had reached such a level that Indian officials were illegally brokering deals to allow FDI in the country and warned that unbridled flow of FDI in India would ruin the country's social and economic system.