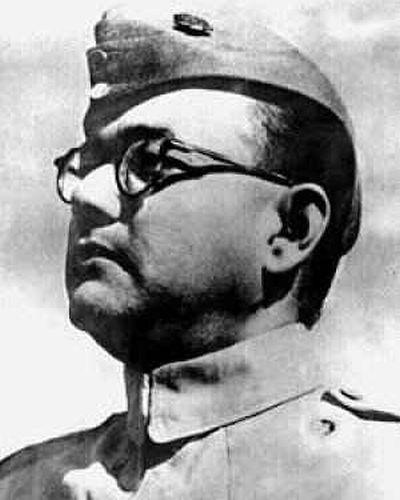 An inter-ministerial committee, headed by Cabinet Secretary Ajit Seth, has been set up by the government to look at the possibility of declassification of all files related to death or disappearance of Netaji Subhas Chandra Bose nearly 70 years ago.
The first meeting of panel, which consists of representatives of the ministries of home and external affairs, Research and Analysis Wing, and Intelligence Bureau, is likely to take place on Thursday, official sources said.
The National Democratic Alliance government's move came amidst growing demands for declassification of nearly 90 files which are yet to be made public.
Interestingly, grandnephew of Bose, Surya Kumar Bose, had met Prime Minister Narendra Modi in Berlin on Tuesday and requested him declassify all files related to events since his death or disappearance in Taiwan on August 18, 1945.
The issue of Netaji related files came to the fore last week when a controversy broke out following reports that his family was kept under surveillance by the Intelligence Bureau for 20 years, much of it during the tenure of Prime Minister Jawaharlal Nehru.
Sources said among nearly 90 classified files relating to Bose, around 27 are with the ministry of external affairs while rest with the prime minister's office.
There is no file related to the freedom fighter with the home ministry as all have already been declassified and handed over to the National Archives.
The committee will examine whether the declassification of the files will in anyway hamper India's relations with some foreign countries and also review certain provisions of the Official Secret Act, sources said.
After meeting Modi in Berlin, Bose's grandnephew had claimed that he got an assurance that his demand for declassification of all secret files related to the freedom fighter would be looked into.
In Kolkata, the family members of Bose hit the city streets demanding declassification of files on the freedom fighter.
According to archival material, which set off a political controversy, Bose's close relatives, including his two nephews, Sisir Kumar Bose and Amiya Nath Bose, sons of his brother Sarat Chandra Bose, were spied upon for 20 years between 1948 and 1968. Nehru was PM for 16 of these 20 years.
The files, now with the National Archives, said the Bose family homes at 1, Woodburn Park and 38/2 Elgin Road, were kept under surveillance.
The IB sleuths intercepted and copied letters written by the Bose family and even trailed them on foreign tours.
Bose's family reacted to reports with "shock" and said it was a "poor reflection" on the quality of democracy at that time.
Bose had quit Congress before independence over differences with Nehru and Mahatma Gandhi and launched an organised military resistance against the British after raising the Indian National Army.
REDIFF RECOMMENDS: