With at least five women accusing the minister of sexual harassment when he was an editor, sources say his position is untenable.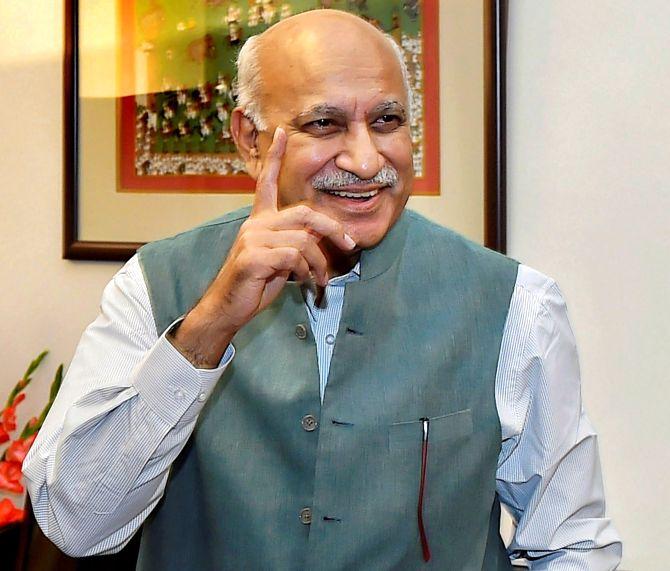 Minister of State for External Affairs M J Akbar's position in the government is untenable, sources said on Thursday.
The revelation comes after at least five women accused Akbar of sexually harassing them when he was a newspaper editor.
Akbar, who was in Nigeria on government business, has not commented on the allegations.
Akbar, the sources added, could be asked to resign as minister and instead work for the Bharatiya Janata Party.
Akbar -- who edited Sunday magazine though the late seventies and early eighties, founded and edited The Telegraph newspaper in 1982 and did likewise at The Asian Age in the late 1990s and early 2000s, before working briefly with India Today magazine a few years ago -- joined the BJP ahead of the 2014 general election.
Akbar had joined the Congress party in the late 1980s and was elected to the Lok Sabha from Kishenganj in Bihar in the 1989 Lok Sabha election. He later fell out with Sonia Gandhi and became a vocal critic of her and her son Rahul Gandhi's politics.
He was elected to the Rajya Sabha in 2015 and appointed minister of state for external affairs in 2016.
People familiar with the developments say the government is serious about its pro-women image on the international stage and cannot afford to have someone with a tainted image representing the country abroad.