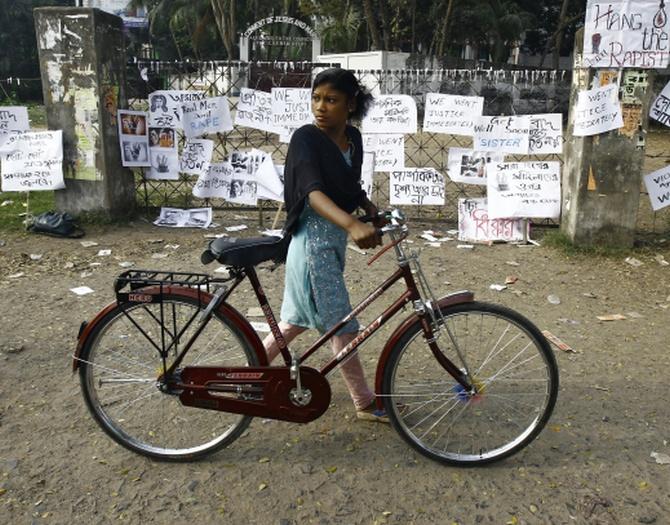 Policemen in West Bengal's Jalpaiguri town went on a round-the-clock vigil after a missionary school received four handwritten letters in Hindi, threatening to burn it and a nearby church if the nuns who run it did not leave immediately.
Security has been beefed up at St Capitanio Girl's HigherSecondary School, a senior police officer informed.
The first of these letters was found on March 11, three days before a 72-year-old nun was raped at Ranaghat in south Bengal. Initially, they were taken as a prank, but after the rape, the police began to look more seriously.
The headmistress of the school filed am complaint on Sunday after finding the threatening letters near the stairs of a girls' hostel nearby.
In recent months, there have been many attacks on churches and Christian buildings across the country.
Four persons were arrested on Tuesday for the attack on a Catholic church at New Panvel in Navi Mumbai, a case which had triggered widespread public outcry.
On March 20 night and the wee hours of March 21 some members of the Christian community were allegedly assaulted and threatened by Dharam Sena and Bajrang Dal activists, who also attacked a school and a parsonage alleging religious conversion had been taking place there.
Image: A woman pushes her bicycle past a gate with various messages tied to it outside the Convent of Jesus and Mary school in Ranaghat in West Bengal. Photograph: Rupak De Chowdhuri/Reuters