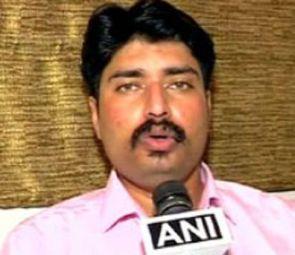 Police in Indore detained the wife of the Vyapam scam whistle-blower Prashant Pandey briefly and seized Rs 9.96 lakh cash from her alleging it to be 'hawala' money, with her husband calling it a witch-hunt.
Acting on a tip-off about hawala transactions at Laxmi Motors, a private firm situated near the Jawaharlal Nehru Stadium, police kept a vigil and noticed Meghna Pandey -- Prashant's wife -- coming out of the firm's office with a bag on Saturday, Superintendent of Police O P Tripathi said.
Meghna works at the firm as an HR manager. According to the SP, the women police officers searched her bag and found Rs 9.96 lakh in cash. She couldn't give a satisfactory explanation about the money so it was seized under section 102 of the Criminal Procedure Code, he said.
Meghna was allowed to go. Police had informed the Income Tax Department and other concerned authorities and further probe was on, the SP added.
However, Prashant Pandey said the action was illegal and the money seized was their own hard-earned money.
"My family is being harassed at the behest of the state government after the Supreme Court ordered a CBI probe into Vyapam scam and the mysterious deaths related to it," he said.
His family had earned this money by working hard for ten years and it was mentioned in the IT returns, he said. "We live in a rented flat. We were supposed to give Rs 10 lakh to a builder to book a flat," he added.
Pandey had provided several documents regarding the Vyapam scam, which is about the widespread rackets in recruitment and professional courses entrance tests conducted by the Madhya Pradesh Professional Examination Board.
He has also filed a petition in the Supreme Court on the issue.
Image: Prashant Pandey, the Vyapam scam whistle-blower, said that his wife's detainment was harassment by the cops. Photograph: ANI/Twitter