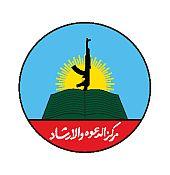 All major attacks orchestrated by the Lashkar-e-Tayiba in the near future would comprise only Indians. Vicky Nanjappa reports

A recent write up in the Pro Publica stated that the Lashkar-e-Tayiba is training nearly three lakh recruits, most of whom had joined at the age of 17.


For India, the problem remains specific as the Lashkar since 2011 has gone on a recruiting spree. What is worse is that all these persons are of Indian origin.

Lashkar operative Abu Jundal who was subjected to thorough investigation, told the National Investigation Agency that the Lashkar has over the past couple of years recruited nearly 10,000 youths of Indian origin. Many linger on in India while several have been sent to various countries to obtain training.


Jundal tells his investigators that the Lashkar's primary focus is to create several home-grown outfits in India.

While they saw massive success in the 26/11 attack, the blame went back to Pakistan after the capture of Ajmal Kasab.

The Lashkar did everything possible to conceal the Pakistan identity and wanted to make it look as though the fidayeens were Indians.


According to Jundal, all major attacks that would be planned against India in the near future would comprise only Indians. Pakistan-based Lashkar would only provide moral and financial support.

Jundal says that the decision to commence a full-fledged Indian recruitment spree commenced in 2010. However, the same was put on hold as there was too much scrutiny.

It was then decided that a part of the Lashkar command from Pakistan would move into Saudi Arabia and commence the process from there. Jundal was among those who moved to Saudi Arabia for this.

In Saudi Arabia, there was a full fledged coordination between the Indian Mujahideen and the Lashkar. No attacks were planned there; the only intention was to recruit as many Indians as possible and train them.
Jundal further reveals that the entire operational detail for the recruitment spree was overseen by Lashkar commander Zaki-ur-Rehman Lakhvi who is in a Pakistani jail at the moment.

Despite Lakhvi's incarceration, no Lashkar operation goes through without informing him.

Lakhvi was also particular that more and more educated youth are taken into the fray and hence we were told to look at social networking sites as well for recruitments, Jundal told the NIA.