The Supreme Court on Monday sought the Centre's response on a PIL that questioned the non-election of deputy speaker in Lok Sabha and several state assemblies, and observed that the issue is "very important".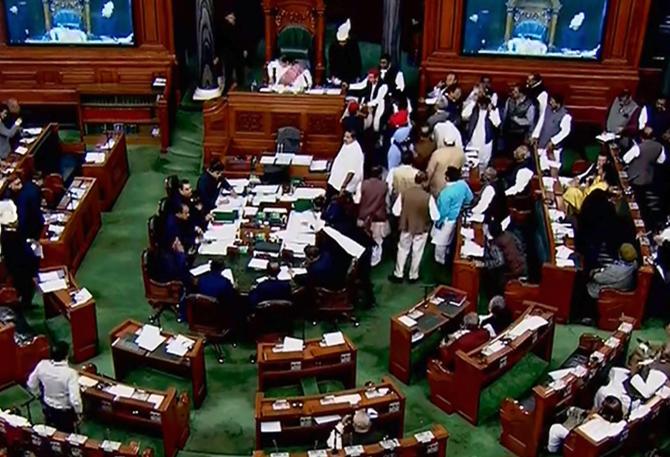 A bench headed by Chief Justice DY Chandrachud also sought the assistance of Attorney General R Venkataramani in dealing with the PIL filed by Shariq Ahmed, an advocate, who referred to the assemblies of Uttar Pradesh, Madhya Pradesh, Jharkhand and Rajasthan.
The bench, also comprising justices PS Narasimha and JB Pardiwala, took note of the submissions of senior lawyer Vibha Datta Makhija that Article 93 of the Constitution provides for election of speaker and deputy speaker of the house.
Makhija, representing the petitioner, said the Lok Sabha and the assemblies of Rajasthan, Madhya Pradesh, Uttar Pradesh, Uttarakhand, Jharkhand and Manipur did not have deputy speakers at present.
"This is a very important issue. Let the attorney general for India assist us in this matter," the bench said and fixed the PIL for hearing after two weeks.
Article 93, which deals with the speaker and deputy speaker of the House of the People, reads: "The House of the People shall, as soon as may be, choose two members of the House to be respectively speaker and deputy speaker thereof and, so often as the office of speaker or deputy speaker becomes vacant, the House shall choose another member to be speaker or deputy speaker, as the case may be."
The post of deputy speaker, which according to convention usually goes to the main opposition party, is vacant in Lok Sabha since June 23, 2019.
The bench said it would like to hear the top law officer first on the PIL which has made secretary general of the Lok Sabha and principal secretaries or secretaries to the state legislative assemblies of Uttar Pradesh, Uttarakhand, Madhya Pradesh, Jharkhand and Rajasthan as parties.