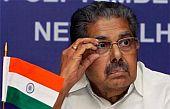 The sixth edition of the regional Pravasi Bharatiya Divas will be held in Mauritius on October 27-28, 2012. 

In a statement, Overseas Indian Affairs Minister Vayalar Ravi stated that the focus areas of the PBD in Mauritius would be to deliberate ways and means of further strengthening economic engagement, role of youth in maintaining the vital PIO links and cultural heritage as well as look at mutual areas of exploration where Mauritius could serve as a gateway for doing business with Africa.
It aims to understand the expectations and aspirations of Indo-Mauritians; acknowledge and felicitate the entrepreneurs and Persons of Indian Origin for their success stories while providing them a gateway for exploring business opportunities in the Indian Ocean region.


The idea of a 'regional PBD' was mooted in view of persistent demands from the vast overseas Indian Diaspora, most of who are unable to attend the annual PBDs held in India, Ravi added. 

It was therefore decided to reach out to them on a rotational basis and hold regional-PBDs in other geographical areas to afford an opportunity to overseas Indians resident there to reconnect with India and further strengthen their bonds with their motherland. 

"We believe that Mauritius is the ideal gateway for the structuring of investments into Africa. Also Mauritius is the only international financial services centre that is also member to all major African regional organisations (COMESA, SADC, African Union, IOR-ARC); and is in the network of Double Taxation Avoidance Agreements (13 Treaties with African countries) and Investment Promotion and Protection Agreements with African countries."


"During the event, business and investment will go hand in hand with cultural, economic and social engagement in the convention of PBD Mauritius 2012."

PBD Mauritius 2012 will focus on a theme of "Shared Roots, Common Destiny" that stresses the ever-increasing strands of connectivity between India and its diaspora, the minister stated