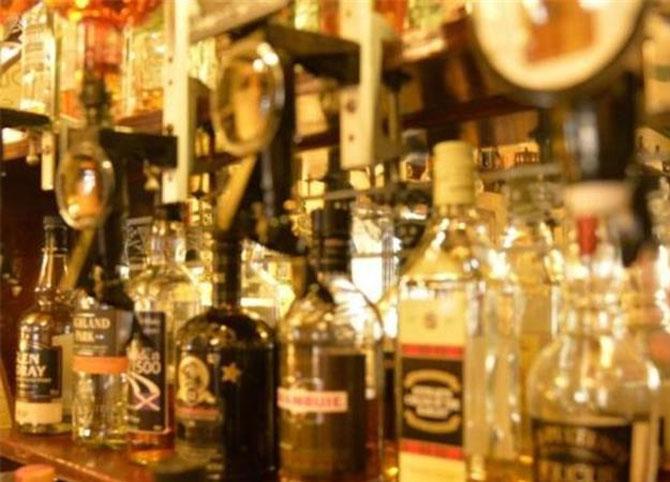 With alcohol out of bounds for people in Bihar, rodents of police stations are on a binge defying the ban and guzzling down seized liquor.
With the rats running riot, the state police headquarters has ordered a probe.
"We have asked Patna zonal IG to inquire into the matter. Based on his findings, the state police headquarters would initiate further action," Additional Director General of Police (Headquarters) S K Singhal said on Thursday.
The fact that rodents were making merry in the dungeons came to light following media reports that they had overrun the 'Malkhana' (store) of the police stations and had guzzled down a large amount of the more than 9 lakh litres of alcohol seized by the police.
Media reports said that in the last 13 months, a whopping 9.15 lakh litre of alcohol, domestic as well Indian Made Foreign Liquor, have been seized in Bihar following the ban.
It emerged at the recent crime meeting of the state police that while a major portion of the seized liquor got destroyed on way to police stations, an equally large amount was consumed by rodents in the store of the police stations.
Meanwhile, the police arrested president of Bihar Police Men's Association on charge of consuming liquor.
Patna Senior Superintendent of Police Manu Maharaj said that a police team arrested Police Association president Nirmal Singh and a member of the Association Shamsher Singh on Thursday from police line for consuming liquor.
The two were produced in the court of Judge of Special Excise Court Ravindra Nath Tripathi and have been remanded in judicial custody till May 18.
The two have been taken to Beur jail under new Excise Act 2016 on the basis of the court order.
The Nitish Kumar government clamped total prohibition in Bihar since April last year. In order to enforce the liquor ban, a special drive has been launched by the police as well Excise department across the state.