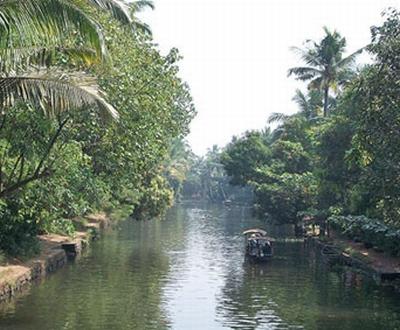 Kerala remains a safe haven for members of the IM and the SIMI alike, says Vicky Nanjappa
Waqas Ahmed and Tehsin Akthar, two of Indian Mujahideen's most dangerous terrorists, had camped for a short while in Munnar, a hill station in central Kerala, sources say.
Both Waqas and Tehsin have been arrested, in separate operations by security agencies, in the last two weeks.
Kerala Home Minister Ramesh Chennithala was quick to declare that Kerala police was aware that the duo had stayed in Munnar but that piece of information was never shared with central intelligence agencies.
Tehsin, who was the first to be arrested, was interrogated for nearly six hours.
He revealed that he and Waqas had decided to shift base to Kerala from Bihar, after the high-profile arrest of their boss Yasin Bhatkal in August 2013, to flee the intense scrutiny of security agencies..
The IM, said Tehsin, enjoys a certain degree of political patronage in the southern state.
The duo sought refuge at a home-stay in Munnar for a couple of months before moving back to Bihar in October to prepare for the Patna serial blasts.
After the Patna blasts, which claimed six lives, Tehsin and Waqas left for Munnar again.
They finally left Kerala to carry out some terror strikes in Rajasthan but they were nabbed by Delhi police.
Kerala, meanwhile, remains a safe haven for members of the IM and the Students Islamic Movement of India alike. Several members of both outfits belong to God's own country and they are supported tacitly by several local politicians.
T Nasir, one of the most wanted terrorists in India, was allegedly protected by People's Democratic Party leader Abdul Nasar Madani from both Kerala police and central intelligence agencies.
Security agencies now keep a tab on the movement of these terrorists and nab them the moment they leave the 'safe' borders of Kerala.
The state police also don't have a particularly great record of pursuing terror cases.
Ernakulam police, who had picked up 16 members of SIMI after receiving information about them holding a terror camp in Vagamon in 2006, managed to file cases against only five.
Strangely, one of the members was shown as a complainant in the case.
The cases against Shaduli and Maulvi, two members of the SIMI who later joined the IM, were allegedly weak. They managed to secure bail and later became part of the IM team that planned and carried out the Jaipur serial blasts in 2008.
Image: The scenic state of Kerala has a dangerous underbelly of terrorism