The growing tensions between India and Canada have raised concerns among Indian parents whose children are studying in Canada with many stating that not only they are worried but their children are also unable to put focus on their studies in Canada.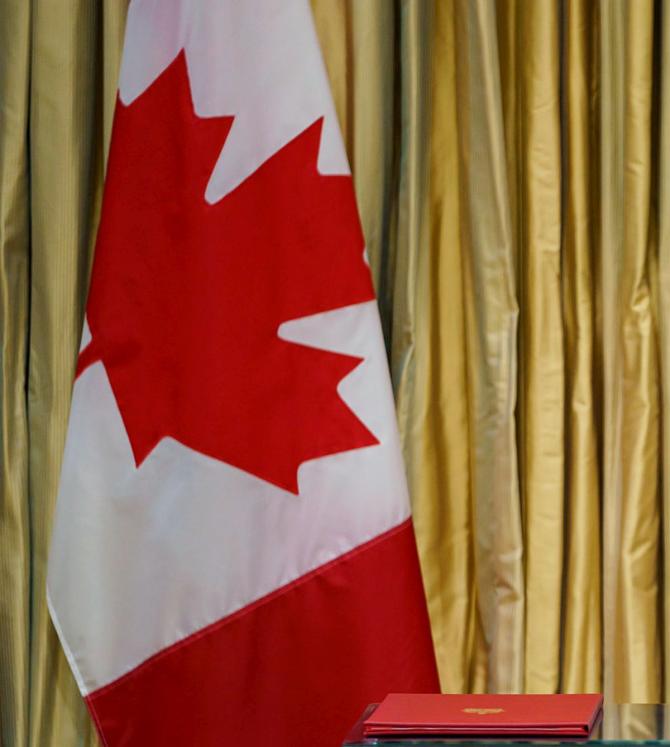 Speaking to ANI, Balwinder Singh whose daughter studies in Canada said, "We are worried, my daughter went to Canada to study, and it's been seven months since she has left. There is news in the media that there is tension going on between both countries (India and Canada). My child is also worried there, she can't focus on her studies."
On the India-Canada row, Kuldeep Kaur, whose daughters study in Canada said that both governments should try to find a solution to the row that erupted after Canadian Prime Minister Justin Trudeau said that his country's national security officials had reasons to believe that "agents of the Indian government" carried out the killing of the Khalistani extremist Hardeep Singh Nijjar.
"My two daughters are in Canada and I am tensed. They have gone there to study. Governments of both countries should find a solution," Kuldeep Kaur said.
Earlier Canada's Opposition leader Pierre Poilievre condemned the "hateful comments" targeting Hindus in Canada.
He stated that Hindus have made "invaluable contributions" to every part of Canada and added that the Hindu community "will always be welcome here."
Conservative leader Poilievre said that each Canadian deserves to live without fear in the country. His remarks come after Gurpatwant Singh Pannun, chief of Sikhs for Justice (SFJ), a pro-Khalistan organisation banned in India in 2019, in a viral video, threatened Hindus of Indian origin and asked them to leave Canada.
Shiromani Akali Dal President and MP Sukhbir Singh Badal on Thursday appealed to the Central Government to establish a good relationship with Canada soon to avoid 'increasing panic' among the citizens living there. Badal also met with Union Home Minister Amit Shah in New Delhi and requested him to 'find a solution' over the matter soon.
"Keeping the whole situation in mind, I request the government of India and the government of Canada, especially the government of India that it needs to be settled as soon as possible because more delay means more tension and panic," Badal said while talking to the reporters after meeting with Shah.
He further said that a panic-like situation is developing among the people living in Canada due to the recent developments between both countries.
Earlier the Centre issued an advisory for Indian Nationals and Indian Students in Canada.
"Our High Commission/Consulates General will continue to be in contact with the Canadian authorities to ensure the safety and well-being of the Indian community in Canada. Given the deteriorating security environment in Canada, Indian students in particular are advised to exercise extreme caution and remain vigilant," the advisory read.
"Indian nationals and students from India in Canada must also register with the High Commission of India in Ottawa or Consulates General of India in Toronto and Vancouver through their respective websites or the MADAD portal madad.gov.in. Registration would enable the High Commission and the Consulates General to better connect with Indian citizens in Canada in the event of any emergency or untoward incident," advisory added.
India has already refuted the claims made by Canada with Ministry of External Affairs Spokesperson Arindam Bagchi on Thursday stating that the allegations made by Canada regarding the "potential links" of India behind the killing of Khalistani extremist Hardeep Singh Nijjar are "Politically driven".
"Yes, I do think there is a degree of prejudice here. They have made allegations and taken action against them. To us, it seems that these allegations by the government of Canada are primarily politically driven," Bagchi said while addressing a weekly presser.