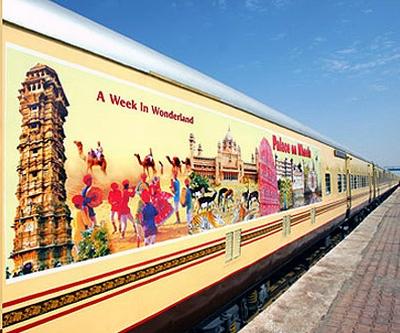 Waqas Ahmed, better known as the Zaveri Bazaar bomber, spills the beans about the Indian Mujahideen's wicked plans. Vicky Nanjappa reports
On the night of the 13/7 serial blasts in Mumbai, not too many people may have noticed a tall, bearded man who was walking around at Zaveri Bazaar, one of the three crowded areas ripped apart by strategically placed bombs.
That man was Waqas Ahmed, a Pakistani operative of the dreaded Indian Mujahideen, who had planted the bomb that went on to kill several people at the heart of Mumbai's diamond market.
Waqas was among the four IM members arrested by Delhi police from Rajasthan on Sunday.
During his interrogation, Waqas told Delhi police officials that he left India soon after the 13/7 blasts and crossed over to Pakistan.
He returned to India in January 2012 and got in touch with IM chief Yasin Bhatkal and fellow terrorist Assadullah Akthar to discuss the terror outfit's plans to carry out a strike in Hyderabad, according to Waqas.
Waqas, an expert bomb-maker, and his boss Yasin assembled the explosives that were later planted at Dilsukhnagar market in Hyderabad.
The twin blasts claimed 17 lives.
While he was hiding in Pakistan, Waqas kept in touch with IM co-founder Riyaz Bhatkal and the two discussed various plans to target Indian leaders as well as tourists during election time, said the arrested IM operative.
Riyaz told Waqas that the funds required for the terror attack could be raised in Pakistan.
"After carrying out the Dilsukhnagar blasts, we planned on carrying out terror strikes during the elections. We wanted it to be a major attack and chalked out two plans. We planned on targetting election rallies as well as attacking tourists," said Waqas
But the terrorist duo's nefarious plans were botched when Yasin was arrested in August last year.
"This was a major blow for us, but we decided that we needed to be strong and hit back. The Patna blast was a hurried affair and it didn't create the impact we had desired," Waqas told his interrogators.
"IM operative Tehsin Akthar told me to shift our base from Bihar to Rajasthan. We managed to accumulate explosives and arms. We decided that we would carry out a spate of blasts in Rajasthan and had even begun surveying the Palace on Wheels (a luxury train plying through Rajasthan). Other IM members were scouting sites that would host election rallies. (Bharatiya Janata Party's prime ministerial candidate) Narendra Modi was the prime target on our hit list. We had even decided to conduct a reconnaissance of those constituencies in Gujarat where he was likely to contest from," said Waqas.
The bomb-maker and his associates were arrested with 250 kg of explosives.
"We had been experimenting with new types of bombs. I tried to use an explosive device based on hydrogen peroxide, like the one used by the IM in Varanasi in 2010. The idea was to conceal the IEDs in glass bottles as those would not attract too much suspicion.
After the arrest of Yasin, Tehsin was entrusted with the task of carrying the organisation forward. We later held our meetings in Munnar, Kerala, Odisha and Kolkata," informed Waqar.
Image: The Palace on Wheels