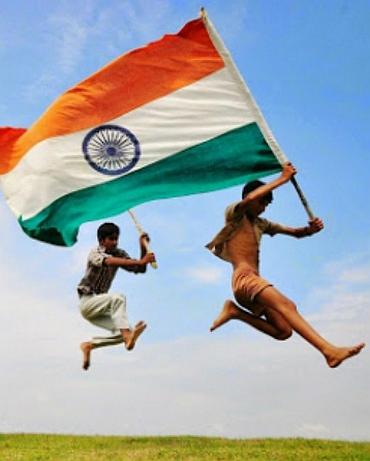 At a time when the government claims there's hardly any evidence of intolerance in the country, an incident involving a family of four being evicted by fellow patrons from a cinema hall in Mumbai for allegedly not standing up when the national anthem was being played, makes us think otherwise.
The incident came to light when a moviegoer in the same theatre (PVR Cinemas in the suburb of Kurla in central Mumbai) filmed the altercation and posted it on Twitter and Facebook, leading to an online uproar.
The video shows the man trying to pacify the agitated crowd but to no avail.
He finally leaves the cinema hall along with his family after an official of the theatre intervened and asked him to leave.
In the video, people can be heard cheering and clapping when the family leaves the hall.
The Supreme Court, in the Karan Johar vs Union of India case of 2004, said that there is no obligation to stand if the national anthem is played "in the course of exhibition".
So, tell us, should people be forced to stand for the national anthem? Take the poll below: