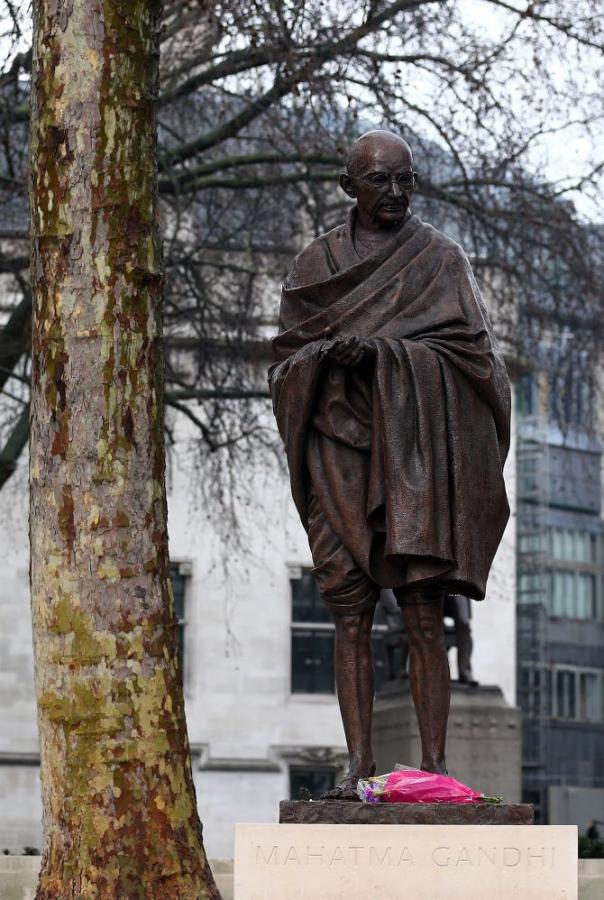 A statue of Indian independence leader Mahatma Gandhi is pictured in Parliament Square in London, England. Photograph: Carl Court/Getty Images
In a rare honour bestowed by the government in Britain, a bronze statue of Mahatma Gandhi was unveiled last week at the Parliament Square in London.
Gandhi's 9-foot statue was unveiled jointly by British Prime Minister David Cameron and Finance Minister Arun Jaitley.
The statue of the 'Father of the Nation' will be the 11th Statue to be erected there in Parliament Square standing alongside with world leaders like Britain's war-time PM Winston Churchill and South African leader Nelson Mandela.
Rediff.com brings you some images of other statues of the Mahatma erected around the globe.
Geneva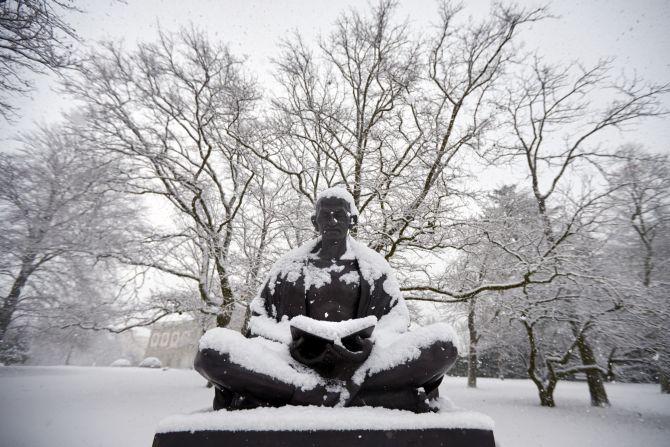 Snow falls on a statue of Mahatma Gandhi on a winter morning in the Ariana Parc outside the European headquarters of the United Nations in Geneva. The statue was given to the City of Geneva by the Republic of India in 2007. Photograph: Denis Balibouse/Reuters
Indian embassy, Washington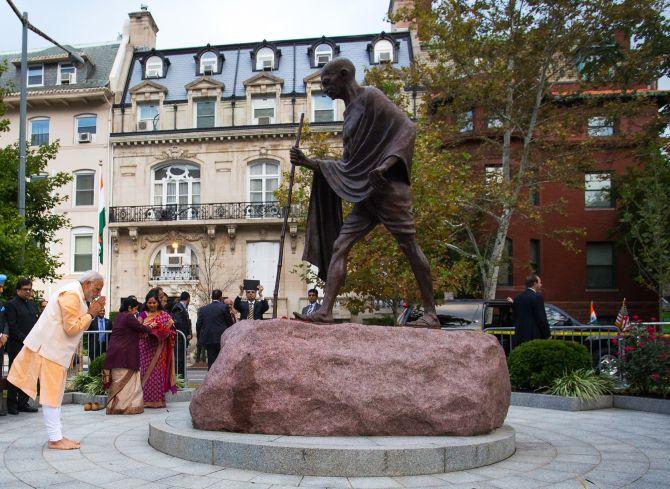 India's Prime Minister Narendra Modi bows his head after scattering flower petals at the feet of the Mahatma Gandhi Statue outside the Indian Embassy in Washington. Photograph: Jonathan Ernst/Reuters
New York City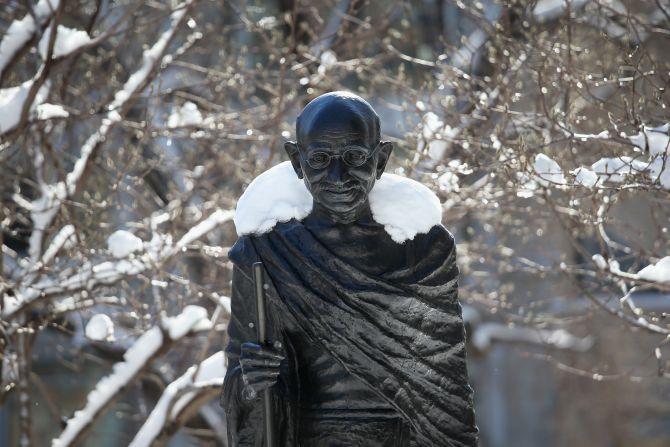 Snow blankets the shoulders of a statue of Mahatma Gandhi in Union Sqaure in New York City. Photograph: John Moore/Getty Images
Ottawa, Canada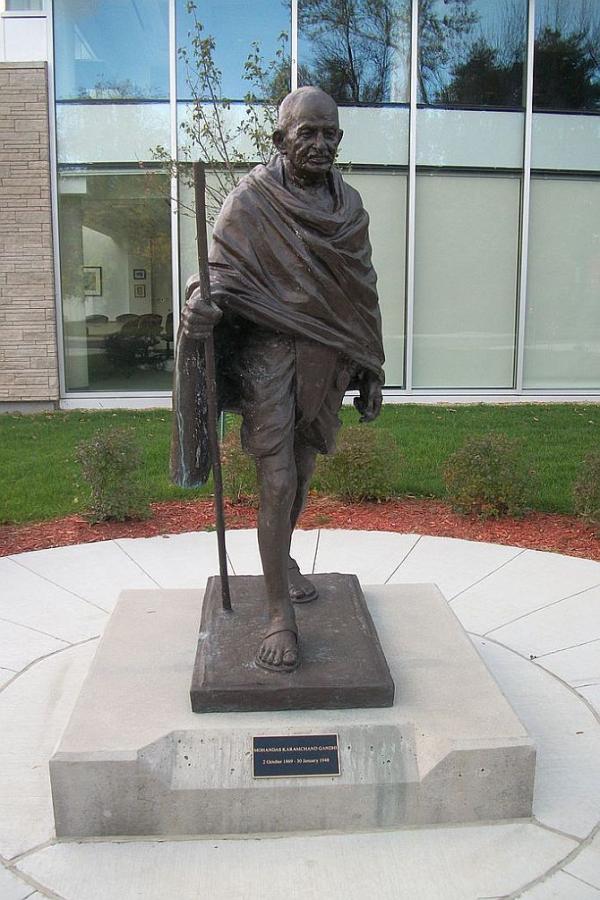 A statue of Mahatma Gandhi on the campus of Carleton University, Ottawa, Canada. A gift from the High Commission of India. Photograph: Deinocheirus/Wikimedia Commons
Almaty, Kazakhstan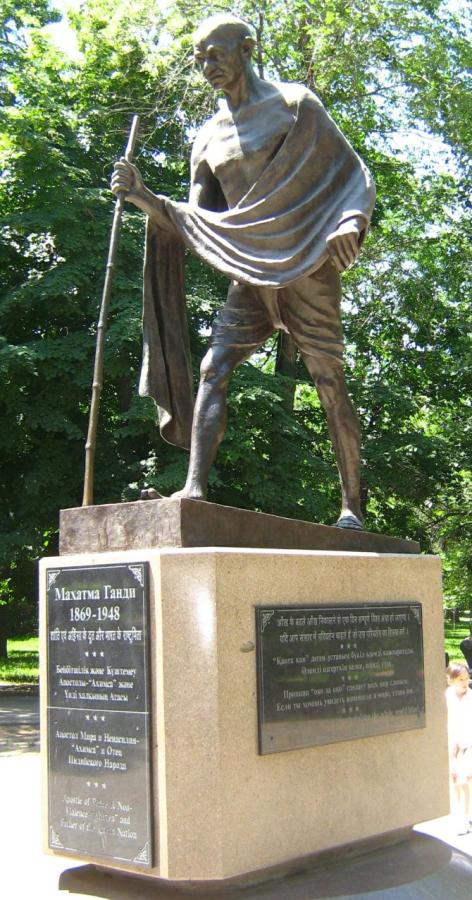 Sculpted by Gautam Pal, the statue of Gandhi was sent by Indian Council of Cultural Relations for installation at Almaty, Kazakhstan. Photograph: Wikimedia Commons
Tavistock Square, London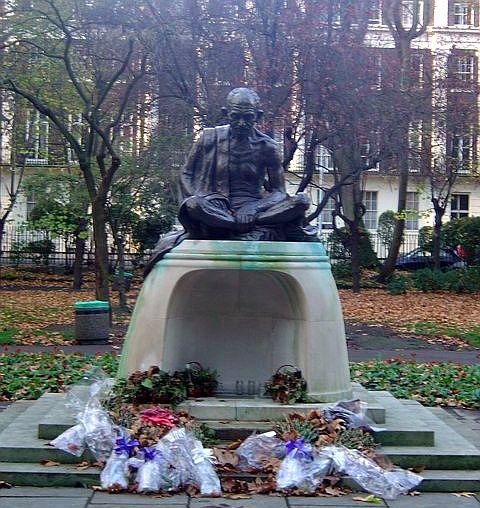 The Mahatma Gandhi memorial statue was installed in 1968. Photograph: Stuart Shepherd/Wikimedia Commons
Panama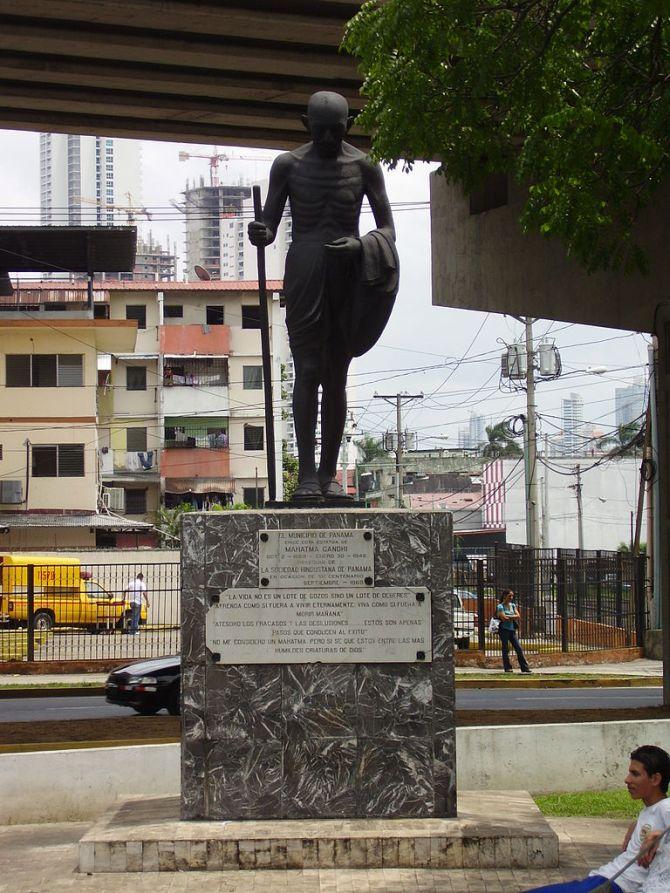 Mahatma Gandhi's statue at Plaza Cinco de Mayo in Panama. The statue was a donation from the small community of Indian citizens living in Panama. Photograph: Kiam-shim/Wikimedia Commons
Trinidad and Tobago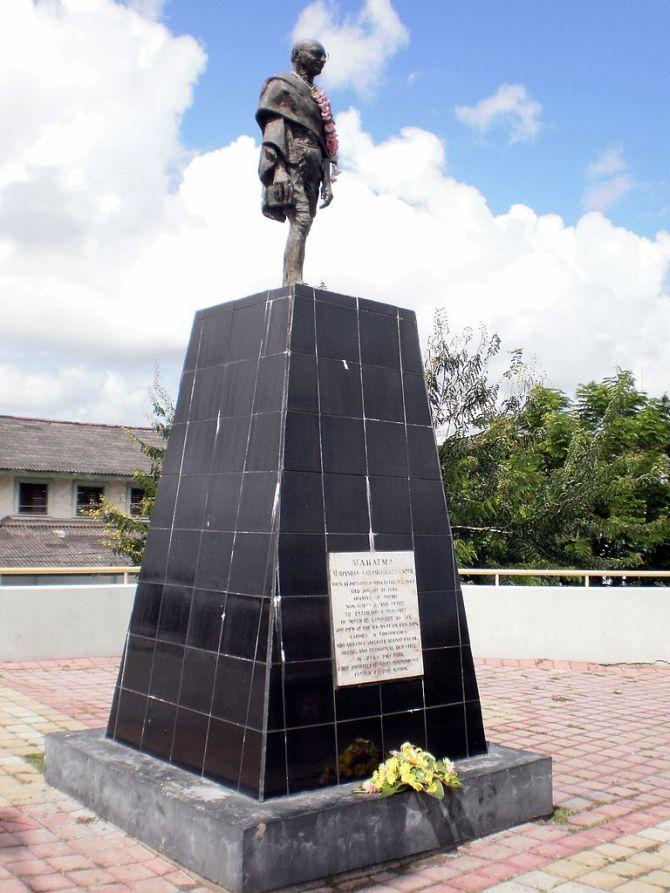 Memorial of M K Gandhi at Harris Promenade, San Fernando, Trinidad and Tobago. Photograph: Kalamazadkhan/Wikimedia Commons
Rio de Janeiro city, Brazil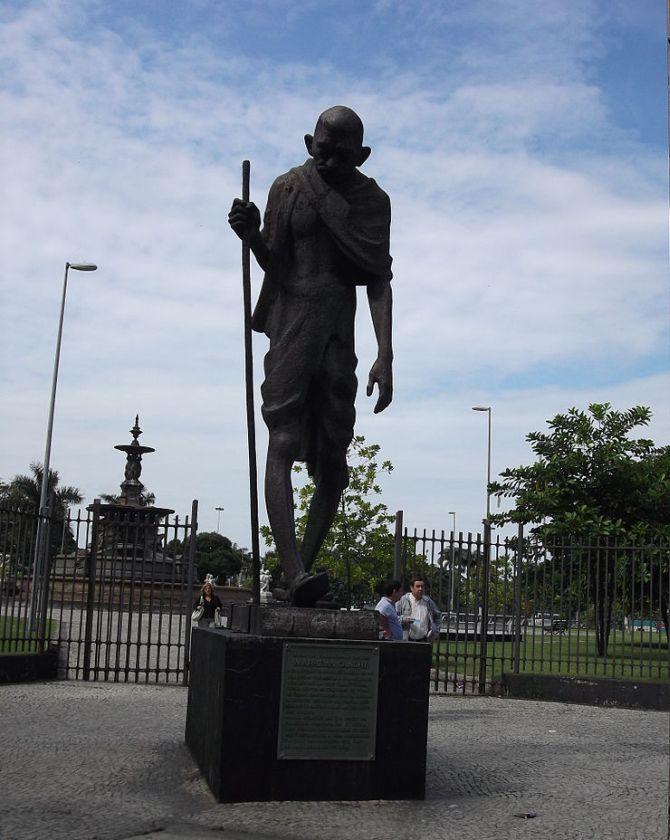 Photograph: Photograph: Eugenio Hansen, OFS/ Wikimedia Commons.
Pietermaritzburg, South Africa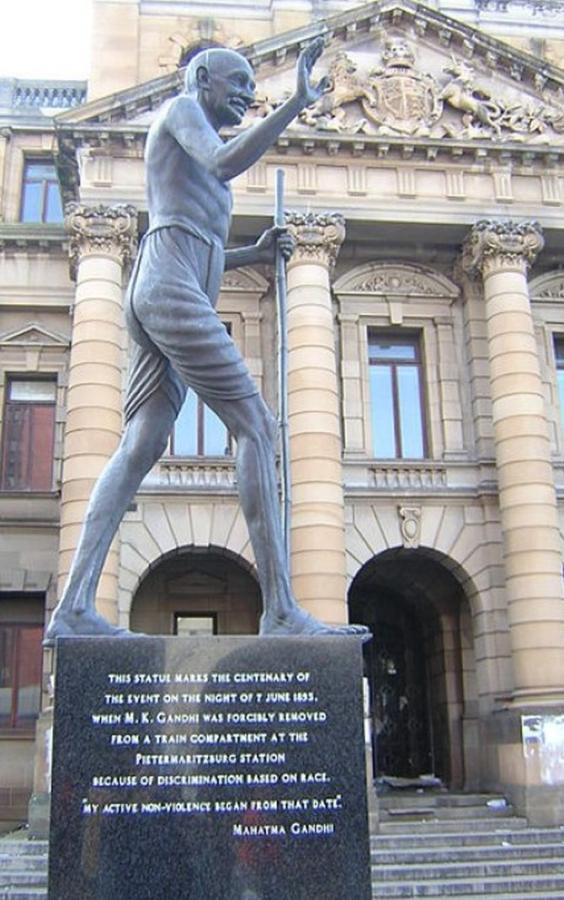 Mahatma Gandhi's non-violent resistance originated at Pietermaritzburg.Photograph: Vishal Bhatia/Wikimedia Commons
Amsterdam, Netherlands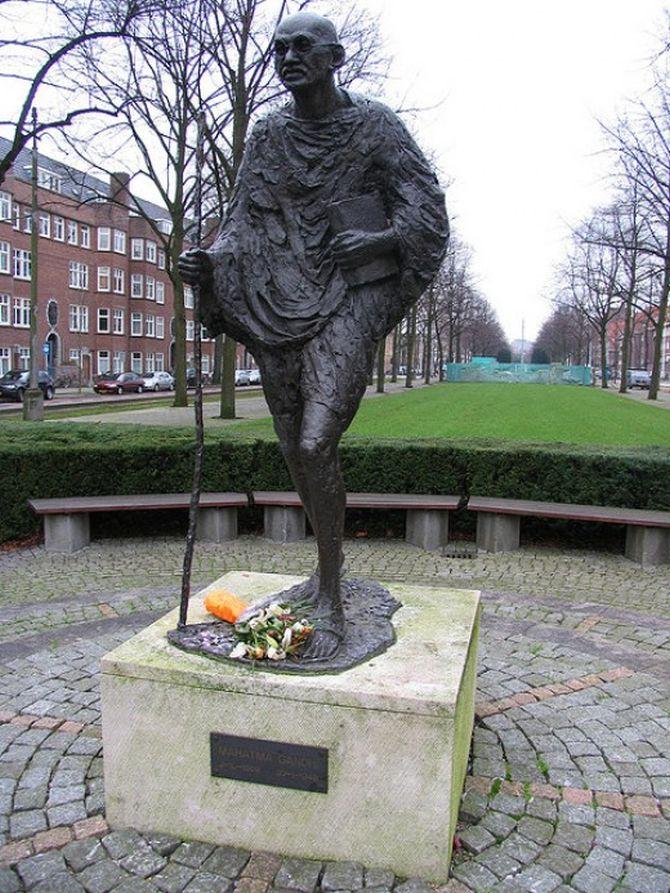 Mahatma Gandhi's statue was erected at the Churchill-laan in 1995. Photograph: Reggestraat/Flickr
Johannesburg, South Africa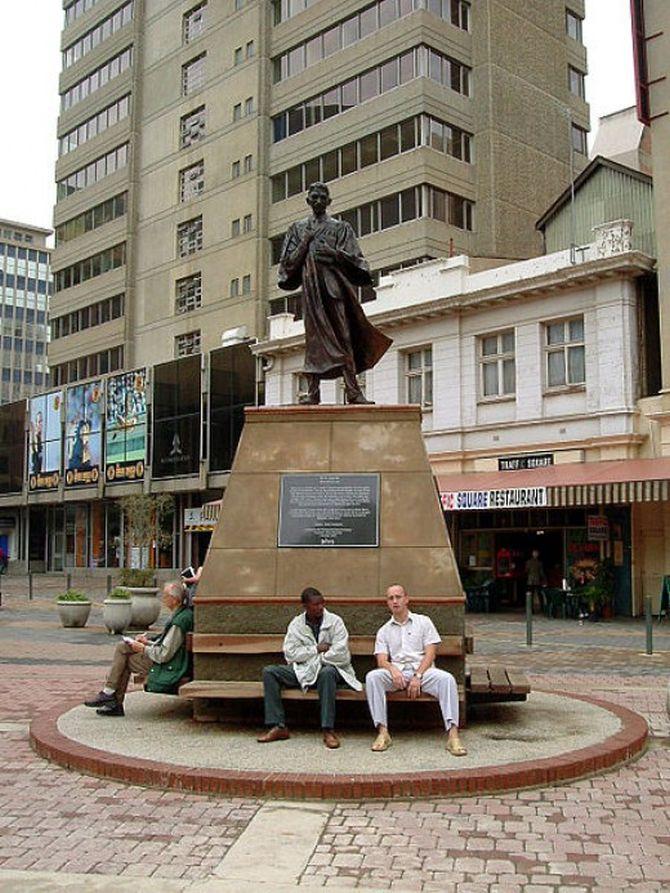 Statue showing a young Gandhi in his lawyer attire with a book under his arm and his cloak blowing in the breeze. Photograph: András Osvát/Wikimedia Commons
The Hague, The Netherlands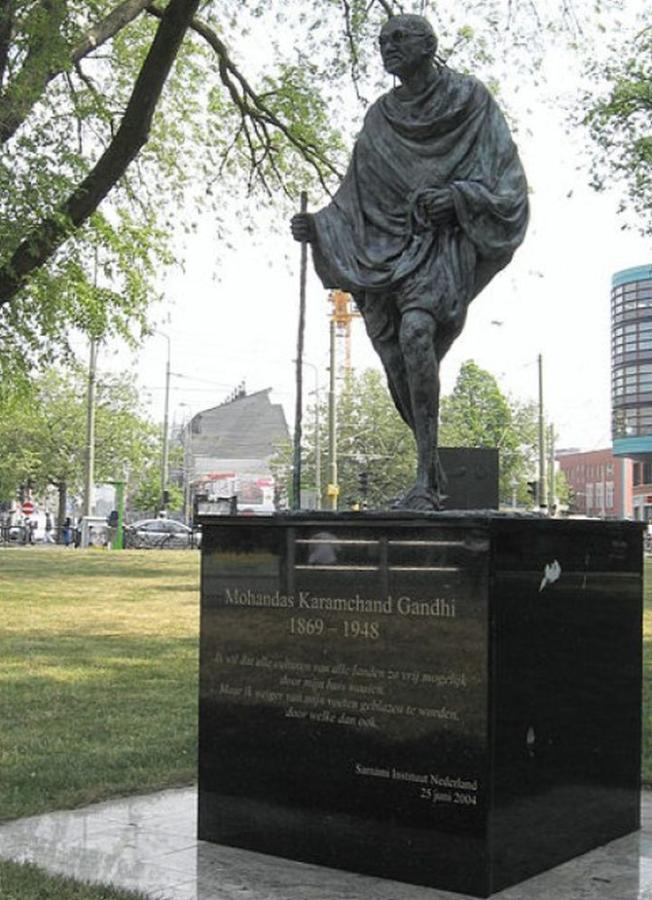 This statue of Mahatma Gandhi was presented to the Municipality of The Hague by the Surinami Institute of Netherlands. Photograph: JohannesJ/Wikimedia Commons
Honolulu, Hawaii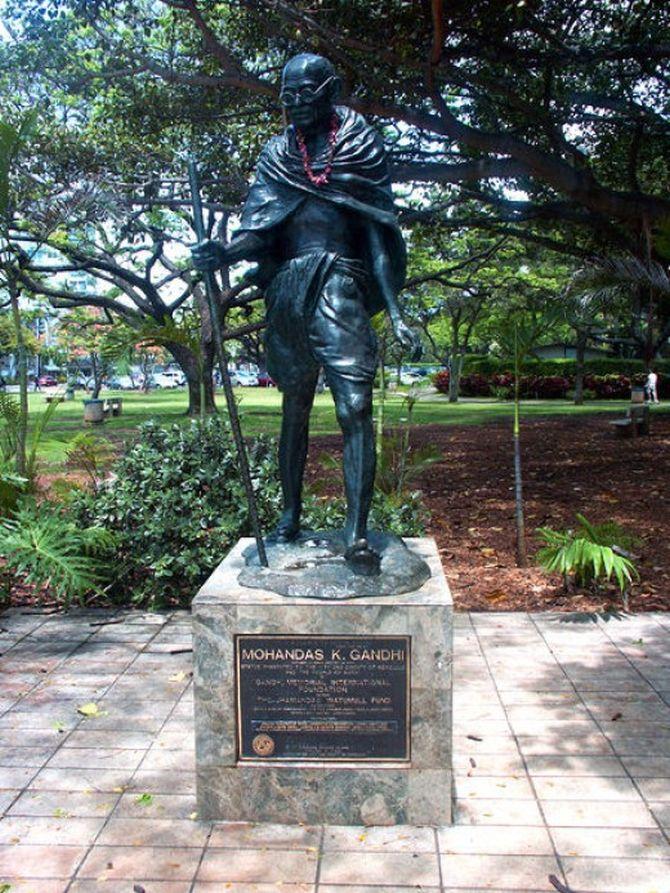 The bronze statue of Mohandas K Gandhi, under a large banyan tree, was donated to Honolulu by the Gandhi Memorial International Foundation, a non-profit group. Photograph: Erielhonan/Wikimedia Commons
We now invite our readers to vote for their favourite Mahatma Gandhi statue from the list above.