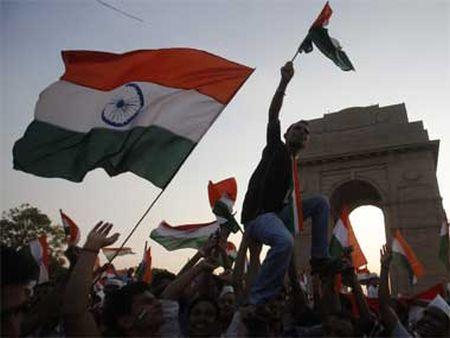 How can one show its patriotism?
A huge debate has broken out over patriotism and nationalism after All-India Majlis-e-Ittehadul Muslimeen chief Asaduddin Owaisi refused to chant 'Bharat Mata ki Jai'.
The Bharatiya Janata Party, the Shiv Sena criticised him and went ahead and said that voting rights of those who refuse to chant the slogan should be taken away.
On Wednesday, an AIMIM MLA was suspended from the Maharashtra assembly for refusing to chant 'Bharat Mata ki Jai'. The Congress, BJP and Sena backed a resolution disapproving of his behaviour and suspending him for the remainder of the Budget session.
There are others who say that mere chanting of slogans does not make one a patriot.