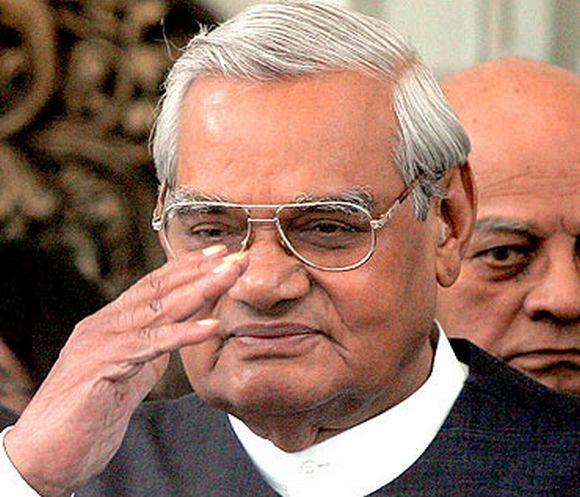 Former prime minister Atal Bihari Vajpayee, who died on Thursday after a prolonged illness, suffered from pneumonia and multi-organ failure, doctors at AIIMS said.
The 93-year-old veteran politician, who died at 05.05 pm, was also put on extracorporeal membrane oxygenation support on his last day, they said.
His death was announced by the All India Institute of Medical Sciences hospital where he was admitted on June 11 with a variety of ailments.
"He suffered pneumonia and multi-organ failure, including kidney failure. He was put on ECMO support on the last day," said a doctor on the condition of anonymity.
ECMO is a technique of providing prolonged cardiac and respiratory support to persons whose heart and lungs are unable to provide an adequate amount of gas exchange or perfusion to sustain life.
The ECMO circuit acts as an artificial heart and lung for patients during therapy.
The former prime minister was admitted to the hospital with a kidney tract infection, urinary tract infection, low urine output and chest congestion. Doctors said he was being given intermittent dialysis.
Vajpayee, a diabetic, had only one functional kidney. He suffered a stroke in 2009 that weakened his cognitive abilities. Subsequently, he developed dementia.