Maharashtra Chief Minister Uddhav Thackeray has a difficult battle on his hands.
No, no, not with a movie motormouth with a penchant for making foolish comparisons about the urbs prime in Indis, where she found fame and fortune, and an enemy-administered territory she has not ever seen.
Uddhav is wrestling with the COVID-19 crisis which his government is struggling to control. Each time there appears to be some progress in flattening the curve of coronavirus cases in Mumbai and Maharashtra, it appears a false dawn with numbers rising alarmingly a few days later.
Uddhav and the Shiv Sena's time, we think, is better spent combating coronavirus than taking on an actor who seems to find fresh ways to stay in the news each day.
Uttam Ghosh offers his take on the Sena versus Ranaut spat.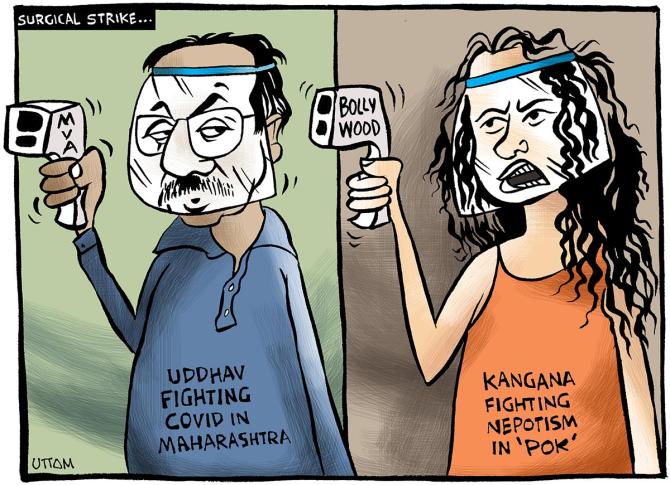 Feature Presentation: Aslam Hunani/Rediff.com