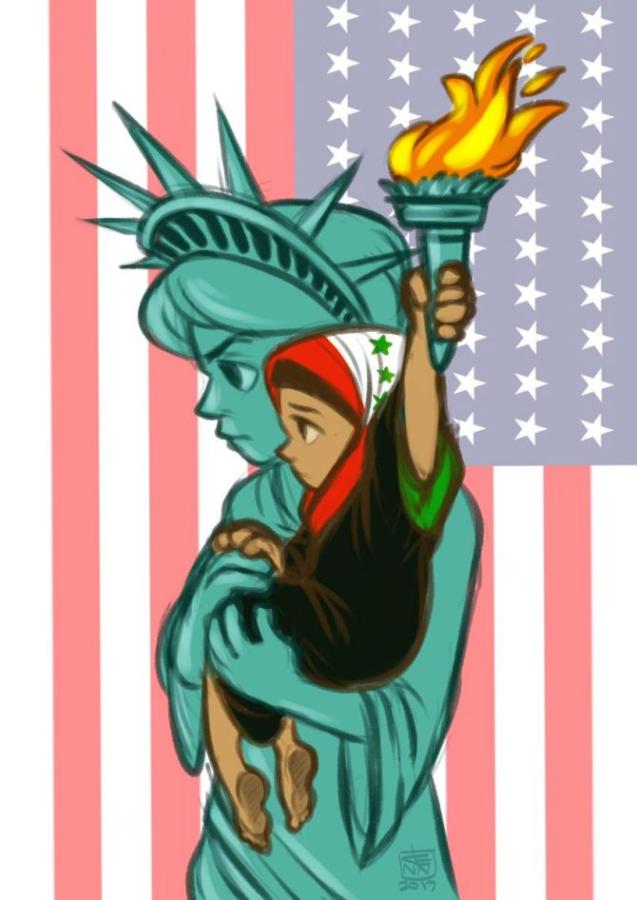 After President of the United States of America, Donald J Trump, banned immigrants from seven Muslim countries, the most powerful man in the world is being hated and mocked for being a racist as well as an Islamophobe.
As protests rage on, Vlogger and business owner Hank Green pledged to spend $5 (Rs 338) to the American Civil Liberties Union for every hand-drawn message of support for immigrants, Muslims or refugees.
Here are some of the most touching entries.
P.S. Green (@hankgreen) received 2,213 pieces of art for which he donated a total of $11,065 (Rs 7.48 lakh) to the ACLU.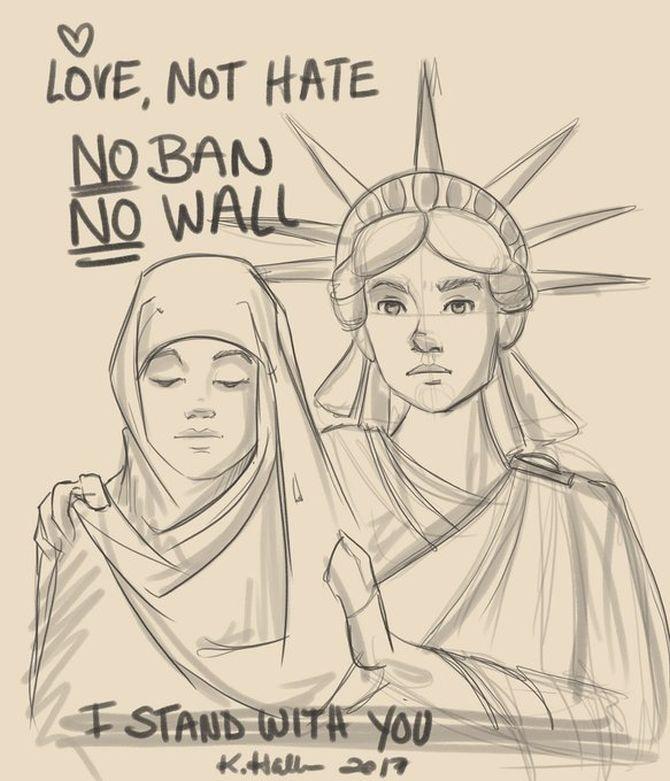 Photograph: @Khallion/Twitter
---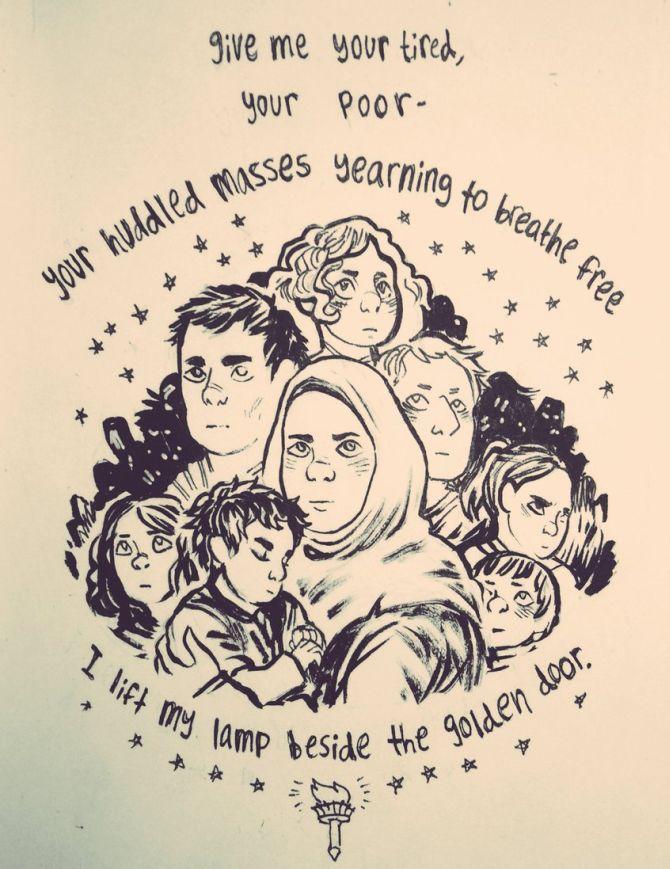 Photograph: @mariacfrantz/Twitter
---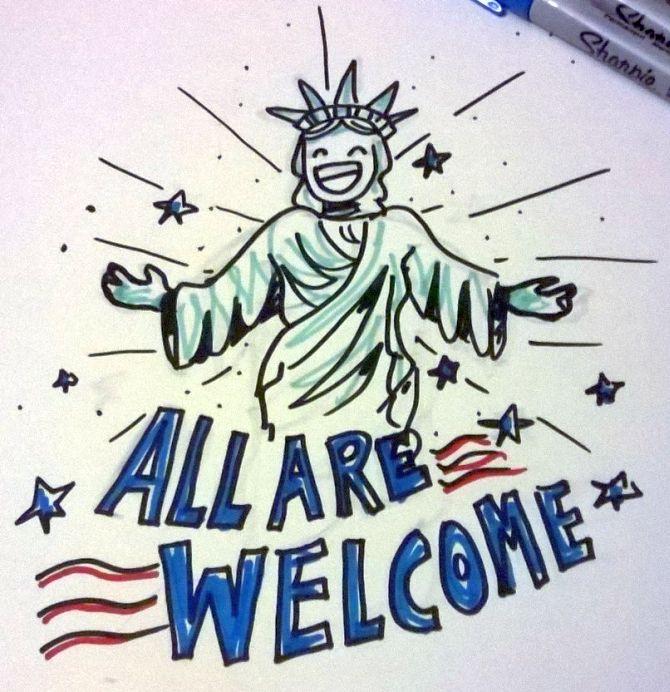 Photograph: @kawaiinot/Twitter
---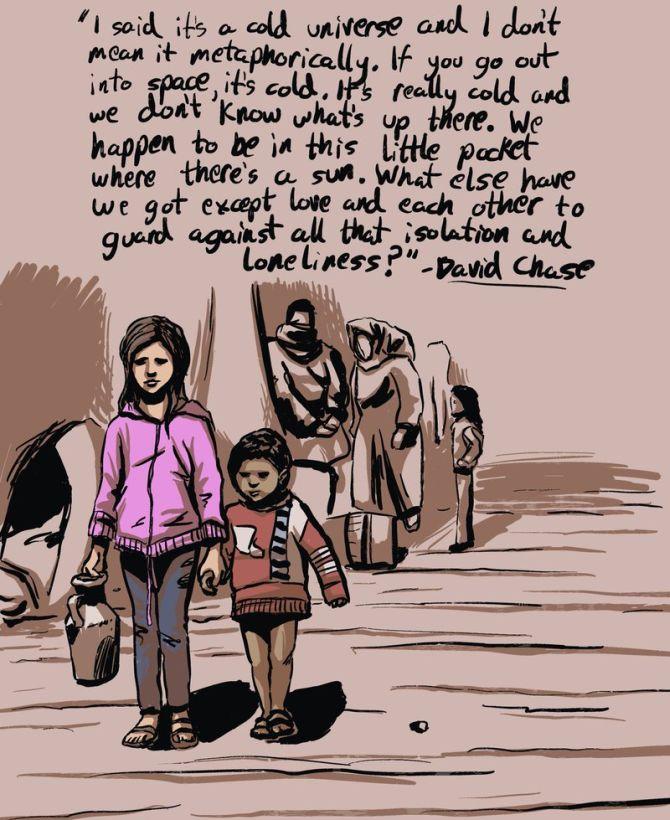 Photograph: @PixelOccult/Twitter
---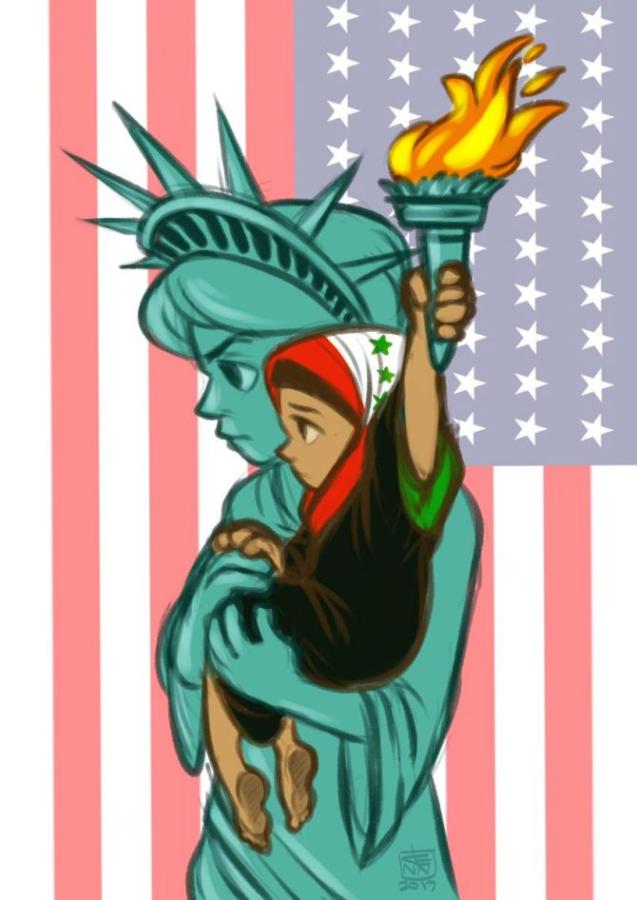 Photograph: @TheKeyThief/Twitter
---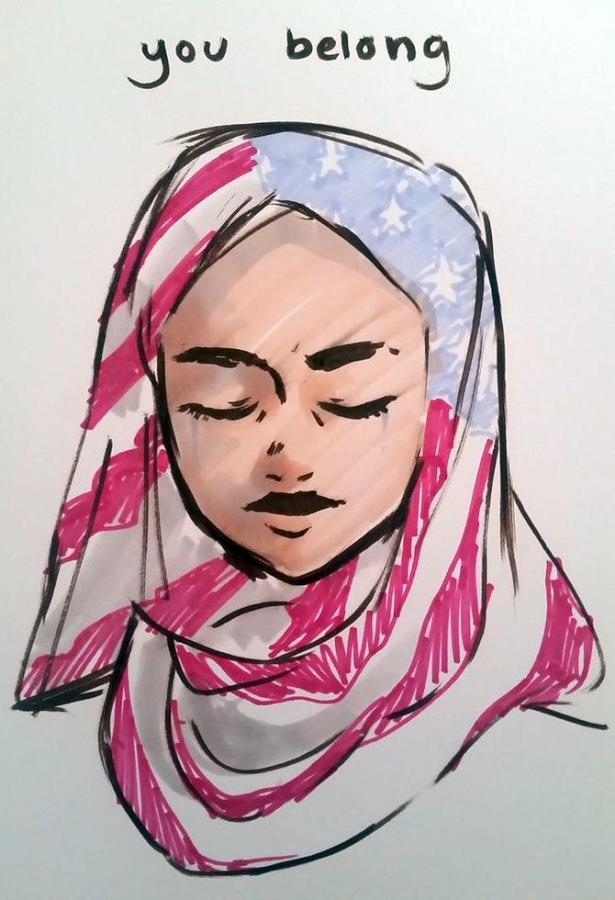 Photograph: @katiesimrell/Twitter
---
Photograph: @PatrickZircher/Twitter
---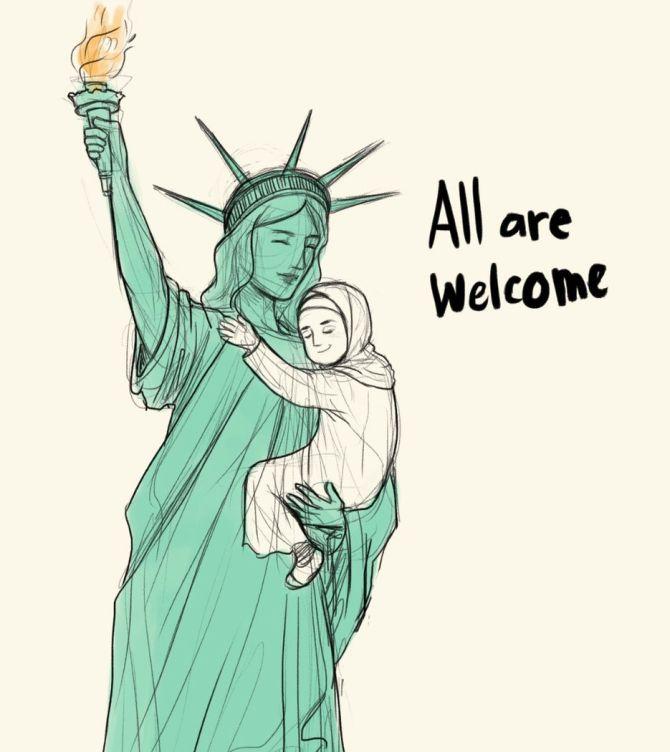 Photograph: @NicaMinoru/Twitter
---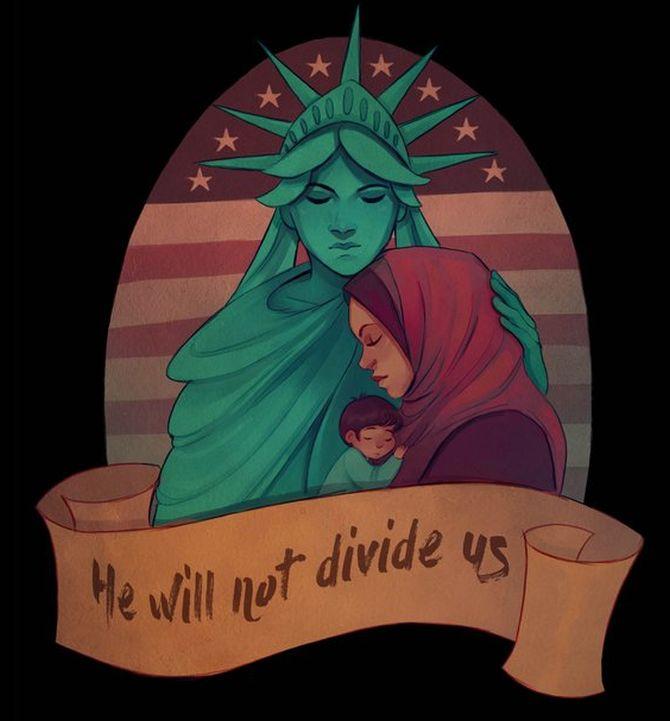 Photograph: @feyrah/Twitter
---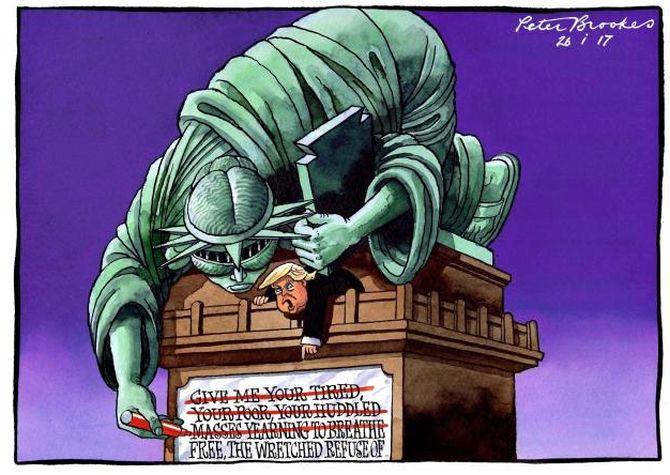 Photograph: @BrookesTimes/Twitter
---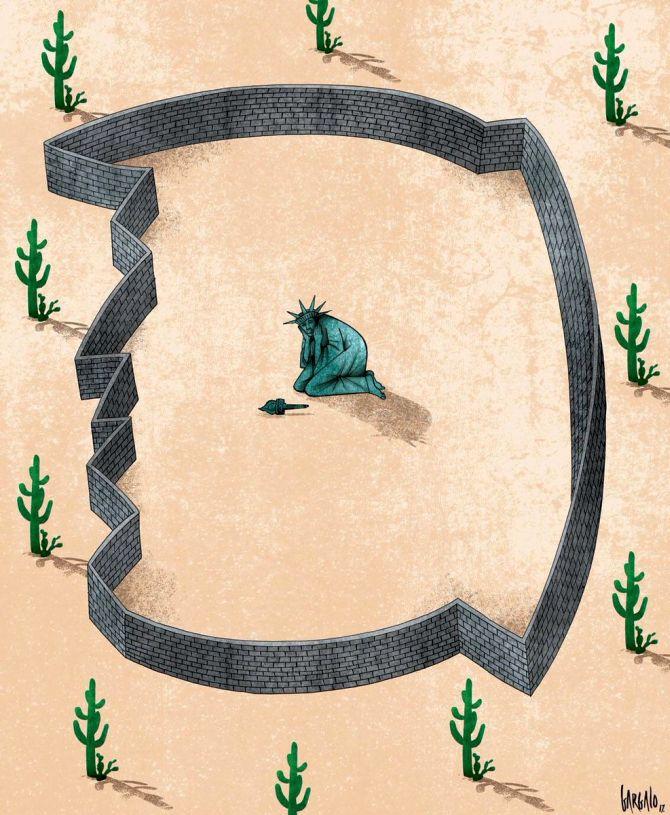 Photograph: @vascogargalo/Twitter
---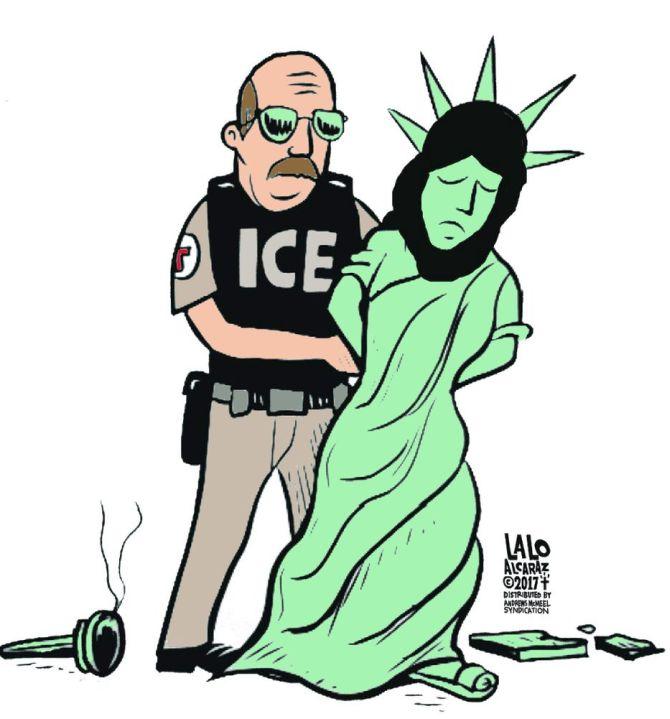 Photograph: @laloalcaraz/Twitter