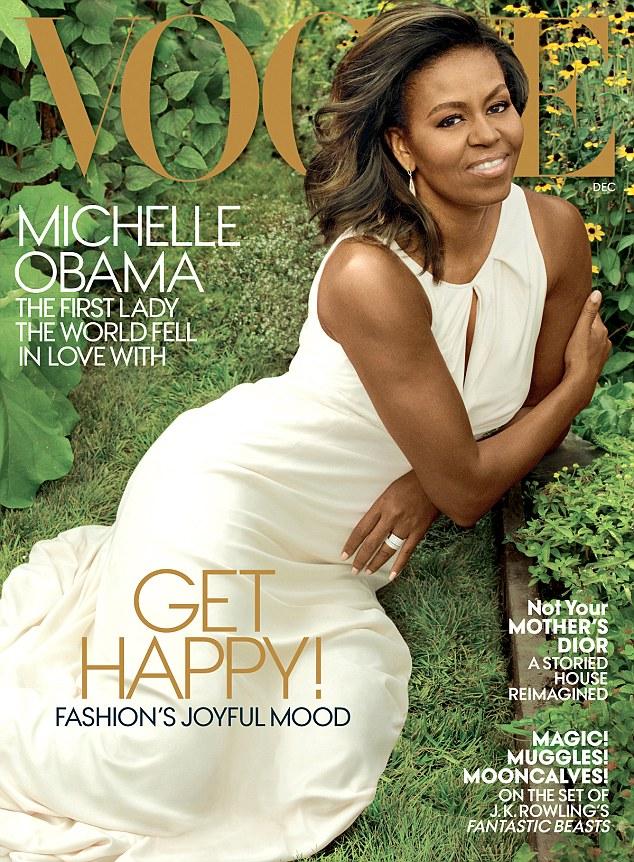 Michelle Obama has revealed that she is ready to leave the White House and continue her life in public service as she stars in a stunning new spread for Vogue.
Appearing on the cover of Vogue for the third time in seven years, Obama said she would miss waking up to the view of the South Lawn and the Washington Monument.
"But on the flip side . . . it's time," she told the magazine in a wide-ranging interview. "I think our democracy has it exactly right: two terms, eight years. It's enough. Because it's important to have one foot in reality when you have access to this kind of power. The nature of living in the White House is isolating."
As for what will happen in January when she and the US President leave the White House for good, Obama said she won't know until she gets there. However, she insisted she will always be engaged in public service and public life in some way.
"I've always felt very alive using my gifts and talents to help other people. I sleep better at night. I'm happier," she said. "So we'll look at the issues that I've been working on. The question is: How do I engage in those issues from a new platform?"