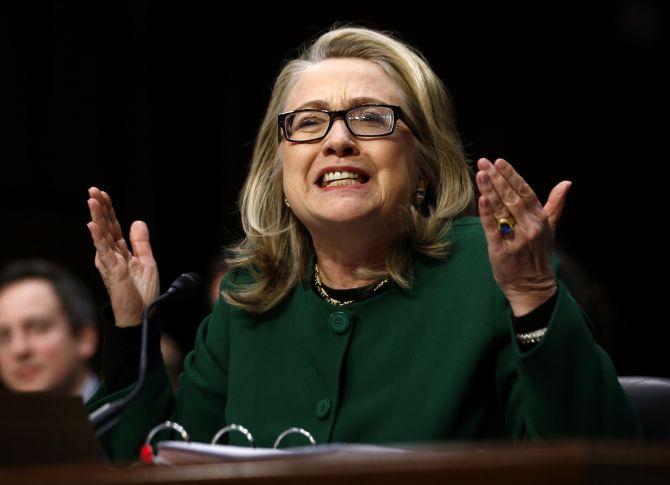 The US State Department on Friday released a part of emails by former secretary of state Hillary Clinton, now a Democratic presidential aspirant, related to a 2012 terrorist attack on the US consulate in Libya's Benghazi.
These emails, numbering 296, were previously provided to Select Committee on Benghazi in February, State Department Deputy spokesperson Marie Harf said.
Four American nationals, including US Ambassador to Libya J Christopher Stevens, were killed in the attack.
"The documents we make public on Friday were provided to the Select Committee several months ago in response to its November 18th, 2014 request to the Department, as well as in response to its December 2nd, 2014 request to Secretary Clinton," she said.
These documents span a two-year period from January 1, 2011 through December 31, 2012 and relate to the security of, and attacks on, the State Department facility in Benghazi and to the US' diplomatic presence in Libya, including in Benghazi, she said.
"The emails we release on Friday do not change the essential facts or our understanding of the events before, during, or after the attacks, which have been known since the independent Accountability Review Board report on the Benghazi attacks was released almost two and a half years ago," Harf insisted.
State Department is continuing to review the remainder of the 55,000 page set of Clinton's emails and will make them publicly available on the Department's Freedom of Information Act website on a rolling basis, she said.
The emails have led to fresh controversy as Clinton – now running for president in 2016 -- admitted to have used a private server and email address during her tenure as secretary of state from 2009 to 2012.