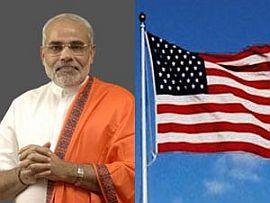 United States should continue to maintain a visa ban on Gujarat Chief Minister Narendra Modi as there was "significant evidence" linking him to the violence in the state in 2002, a Congress-established independent panel on religious freedom has recommended.
"There is significant evidence linking him to the violence and the terrible events that took place in Gujarat and for this reason, a visa would not be appropriate," Katrina Lantos Swett, chairwoman of the US Commission for International Religious Freedom told reporters.
The annual report of USCIRF has placed India in the Tier 2 Countries on religious freedom along with that of seven other countries Afghanistan, Azerbaijan, Cuba, Indonesia, Kazakhstan, Laos and Russia.
For the 2013 Annual Report, USCIRF has recommended that the Secretary of State re-designate eight countries as countries of particular concern: Burma, China, Eritrea, Iran, North Korea, Saudi Arabia, Sudan and Uzbekistan.
In its annual report, the USCIRF notes that Modi is the only individual against whom the US has so far used its visa ban provision related to religious freedom in March 2005, due to his alleged complicity in the 2002 riots that resulted in the deaths of an estimated 1,100 to 2,000 Muslims.
"USCIRF continues to urge the Departments of State and Homeland Security to develop a lookout list of aliens who are inadmissible to the US on this basis," the report said.
It recalled that in November 2012, it had written a letter to the then Secretary of State Hillary Clinton to continue the US policy against Modi, apprehending that the Gujarat chief minister might apply for a visa.