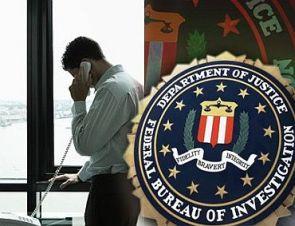 Amandeep Singh Dhami, 28, a fugitive wanted by Federal Bureau of Investigation in Sacramento, California for a shooting incident in 2008 was arrested in Jalandhar, said FBI spokesperson on Tuesday.
"He was arrested on local charges by Indian authorities," Gina Swankie, Public Affairs Specialist, Federal Bureau of Investigation, Sacramento Field Office told Rediff.com. He is not in our custody yet but our authorities are working to get him," Swankie said.
On bringing Dhami back to the US, Swankie said it had not yet been determined.
"This is a serious case and Dhami has homicide charges on him related to the August 31, 2008 shooting of Parmjit Pamma Singh," Swankie said.
"Dhami is charged with murder and attempted murder," said Shelly Orio, media officer, Sacramento County District Attorney's Office. She, however, denied further comment saying, "We do not comment on pending cases."
The shooting took place in 2008 during the Gurmukh Singh Johal Memorial Tournament, a sports festival held at the Sacramento Sikh Society Sports Complex in Sacramento.
The SacramentoCounty sheriff's deputies have alleged that Dhami was involvement in the shooting of Parmjit Pamma Singh and wounding several. Dhami fled the festival grounds, but a second shooter, Gurpreet Singh Gosal, 28, was captured and held by festival spectators until Sacramento County Sheriff's Department deputies arrived.
According to a press note released by FBI, on August 9, Gosal was sentenced in Sacramento County Superior Court to 35 years to life in prison for second-degree murder and firing a weapon in the course of a murder for his role in the shooting.
"We are thankful for our continued partnership with local and international law enforcement partners. A team of local and international FBI resources worked closely with the Sacramento County Sheriff's Department to pursue Dhami," said Special Agent in Charge Monica M Miller of the FBI's Sacramento Field Office in a press note.
"We all hope that Dhami's eventual return for prosecution may offer some closure and peace for the Singh family, the Sacramento Sikh Society, and the festival attendees who were so traumatised by the shooting."
Since Dhami fled the scene FBI Sacramento posted his photo on federal fugitive website. The poster was recently translated into Punjabi and redistributed internationally. Over the years, various sources speculated that Dhami may have fled to Canada, but the FBI recently followed up on leads that revealed that he was residing in India under an assumed name.
Swankie said the FBI has also posted a reward of up to $20,000 for information leading directly to the arrest of Dhami, though she did not disclose whether the "poster that was recently translated into Punjabi" helped in the arrest. She said once he reaches the US soil FBI woulddisclose further about his arrest.
In 2011, Dhami's father Balbir Singh Dhami was killed, his wife Kuldip Kaur Dhami received gun shot at their home in Sacramento. Balbir Singh Dhami was the owner of Sahota truck stop in Sacramento and was a known businessman. He was charged in 2007 for trafficking cocaine worth a million dollars across US to Canada and was released on bail just a month before he was killed.