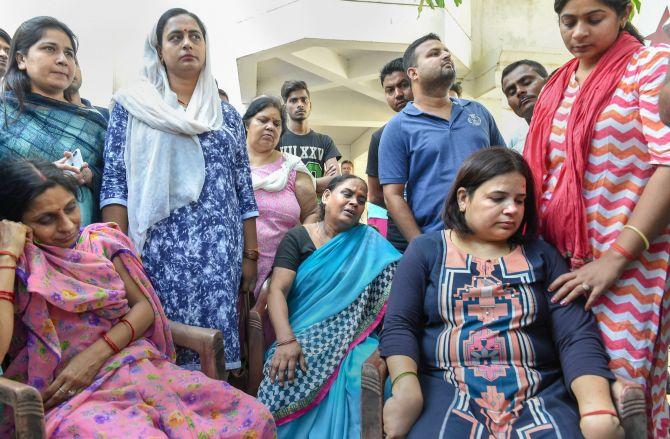 A tech company executive was shot dead early on Saturday morning by a policeman in Lucknow when he allegedly refused to stop his car for checking in Lucknow's posh Gomti Nagar neighbourhood, police said.
Two constables were arrested on the basis of a first information report lodged by Apple executive Vivek Tiwari's colleague Sana Khan, who was travelling with him.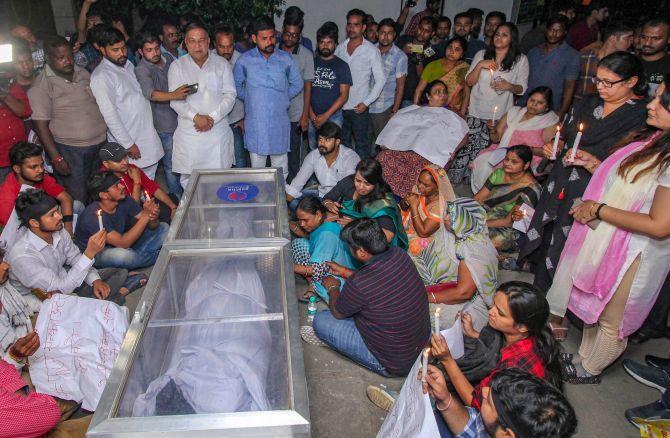 Union Home Minister Rajnath Singh asked Uttar Pradesh Chief Minister Yogi Adityanath to take 'effective' action based on law in the case.
Hours after the 1.30 am shooting, Uttar Pradesh Director General of Police O P Singh called it a criminal act and said the two constables will be dismissed from service.
The police have set up a special investigation team (SIT). In Gorakhpur, Adityanath said if needed the Central Bureau of Investigation will be asked to probe.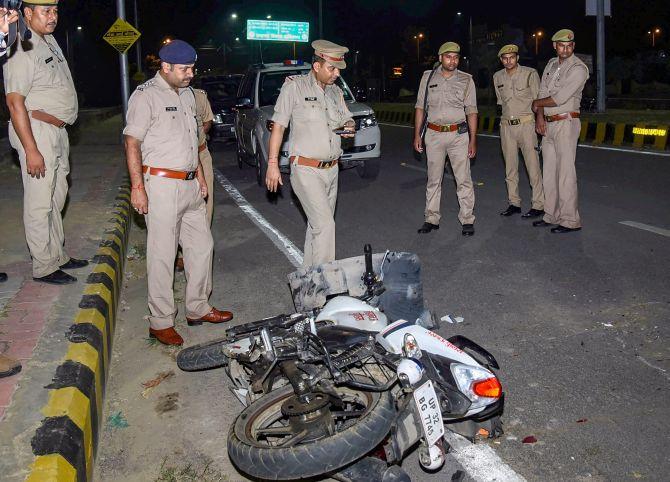 Senior Superintendent of Police Kalanidhi Naithani said the two policemen on patrol duty had asked Tiwari to stop the SUV, which had hit their motorcycle and injured them.
Constable Prashant Chaudhary noticed 'suspicious activity' and opened fire when the man allegedly tried to speed away. A bullet pierced the windscreen as the car rammed into a pillar, police said.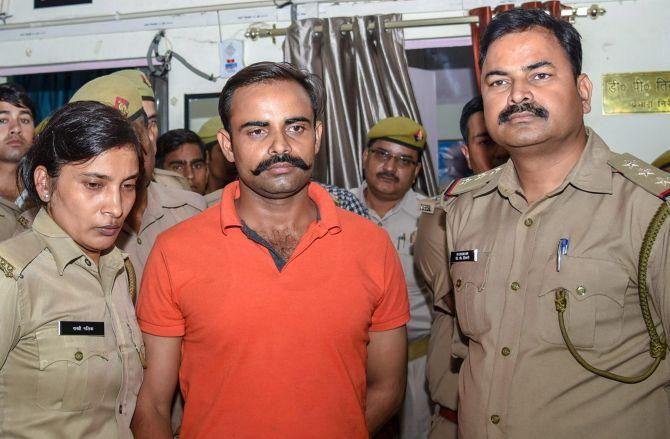 Sana Khan told reporters that the constables came from the front on their motorcycle, and tried to force Tiwari to stop.
"Sir did not stop the car and when we tried to move ahead, it hit the motorcycle," she said.
But the constables had got down by then, she added, saying one of them then opened fire.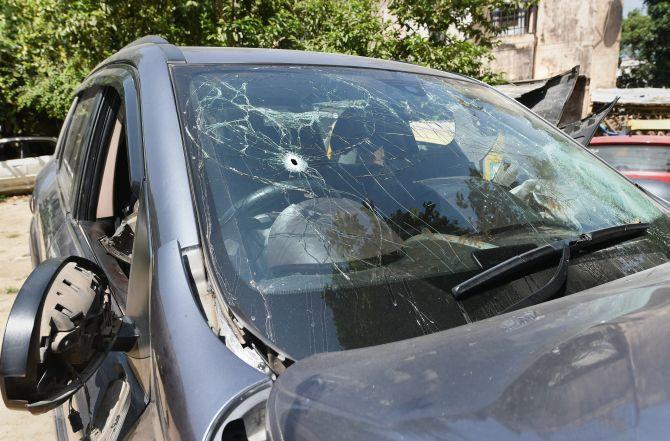 Tiwari is survived by his wife and two children.
Kalpana Tiwari said she had talked on Friday night to her husband who told her that he will be home after dropping Sana Khan home.
Later, many of her calls went unanswered, she told reporters. Then someone who claimed he was a staff member at Lohia hospital answered and said her husband was injured in an accident, she said.
SSP Naithani had said the actual cause of death, whether it was a bullet wound or injuries suffered by Tiwari when the car hit the pillar, will be known only after a post-mortem.
WATCH: Deceased's wife asks UP CM to visit her
The autopsy report later confirmed the death was caused by gunshot injuries.
The constable, however, said he opened fire in self-defence when Tiwari tried to run him over, according to police.
"There is adequate evidence against the constables of excessive use of force and therefore the FIR has been lodged," the SSP said.
Yogi Adityanath promised action in the case, and said, "This was not an encounter."
"The guilty will not be spared and, if needed, a CBI inquiry will be held," he told reporters in Gorakhpur.
WATCH: Fired in self-defence, says accused constable
Additional Director General of Police (law and order) Anand Kumar said the incident was unfortunate. "Prima facie, it's a murder case," he added.
"The principle of law is clear that the right of self-defence cannot exceed the perceived threat," the ADG said.
Police said they are also seeking a magisterial inquiry.
Tiwari's wife has written to the chief minister, demanding a CBI probe, a job in the police force and compensation of Rs 1 crore.
"Who gave the right to the police to fire at my husband for not stopping the car," she said.
"Is not stopping the car a crime?" she said, adding she wanted ask Adityanath if this could be called law and order.
Police said adequate security has been provided for Sana Khan, on whose statement the FIR was based.